MTN Nigeria informed the Nigeria Exchange Group today that it has received a final approval from the Central Bank of Nigeria to operate Momo Payment Service Bank Ltd.
In a corporate disclosure, filed by company secretary Uto Ukpanah, MTN explained that the final approval was given by the CBN in a letter dated 8 April 2022.
"MTN Nigeria Communications Plc (MTN) announces the receipt of a letter dated 8 April 2022 from the CBN addressed to Momo PSB conveying final approval to commence operations.
"The date of commencement will be communicated to the CBN in accordance with its requirements," said Ukpanah.
The CBN in November 2021, gave MTN an approval in principle to operate the payment service.
MTN Momo Pay already operates in some African countries.
Ukpanah's letter to NNigerian Exchange Group: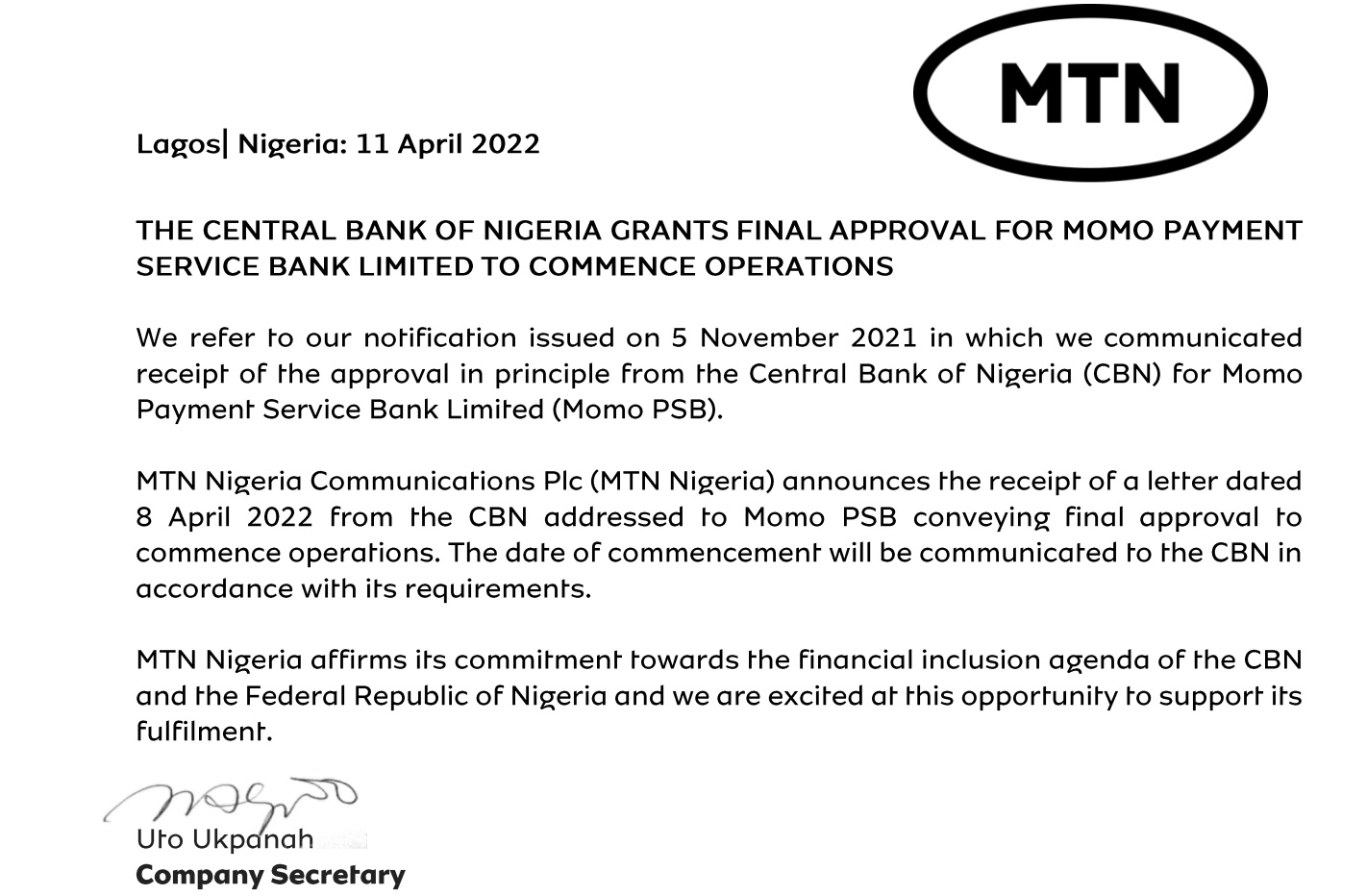 Load more