Ross Fahad Isabor, the ex-husband of popular sex therapist and aphrodisiac seller, Hauwa Saidu popularly called Jaruma, has warned her to stop using him to sell her fake products.
Isabor said this after they both fought dirty on social media while spilling some of their marital secrets following their break-up.
The duo's argument began when Jaruma shared a picture on her Instagram page of her giving Isabor a bath in a tub.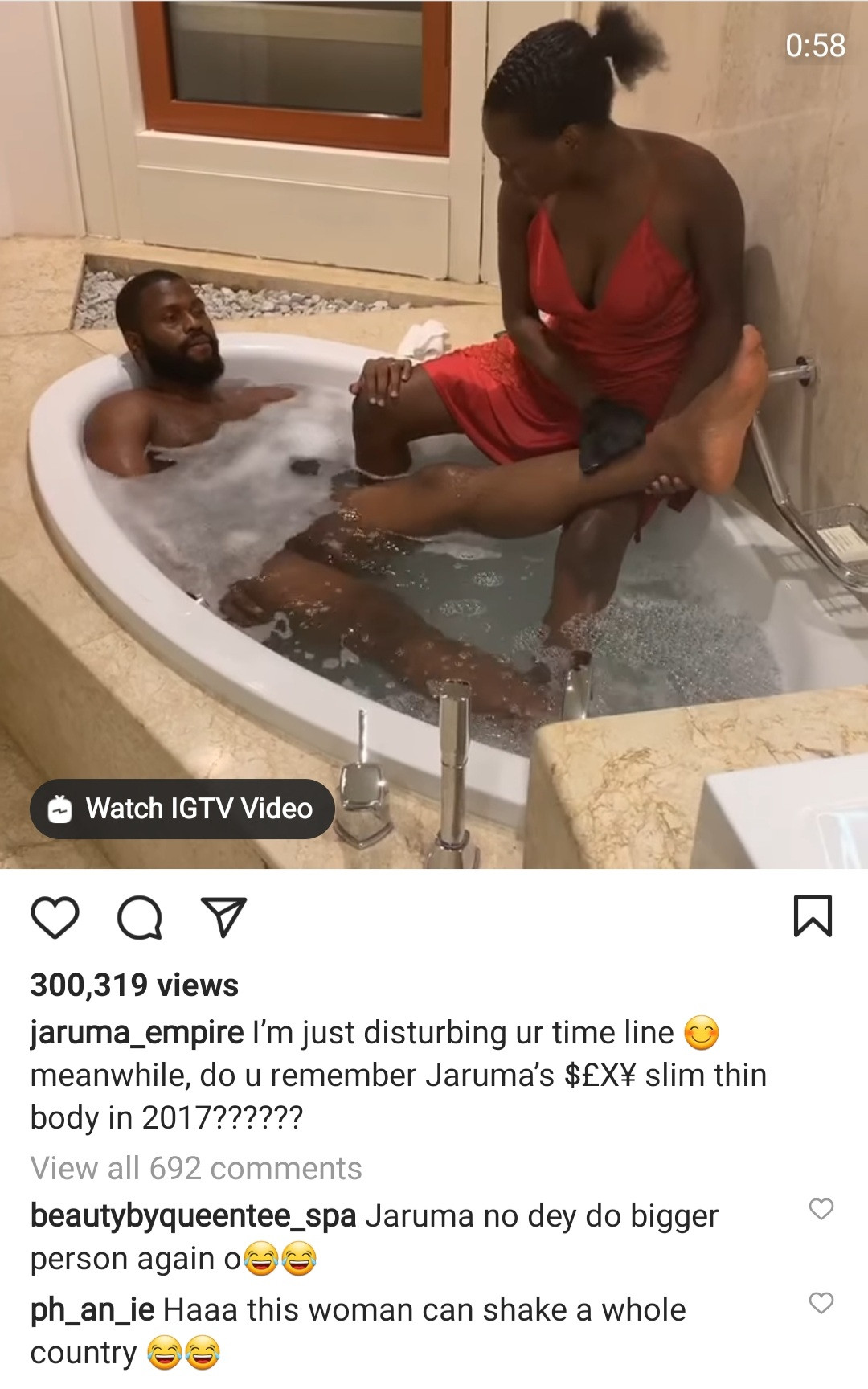 Responding to her post, Isabor, via a post on his Instagram page, stressed that he was done with the Kayanmata seller while revealing that his son is the only reason that he is in contact with her.
He added that he had dumped her long ago while warning her to stop fooling her gullible followers.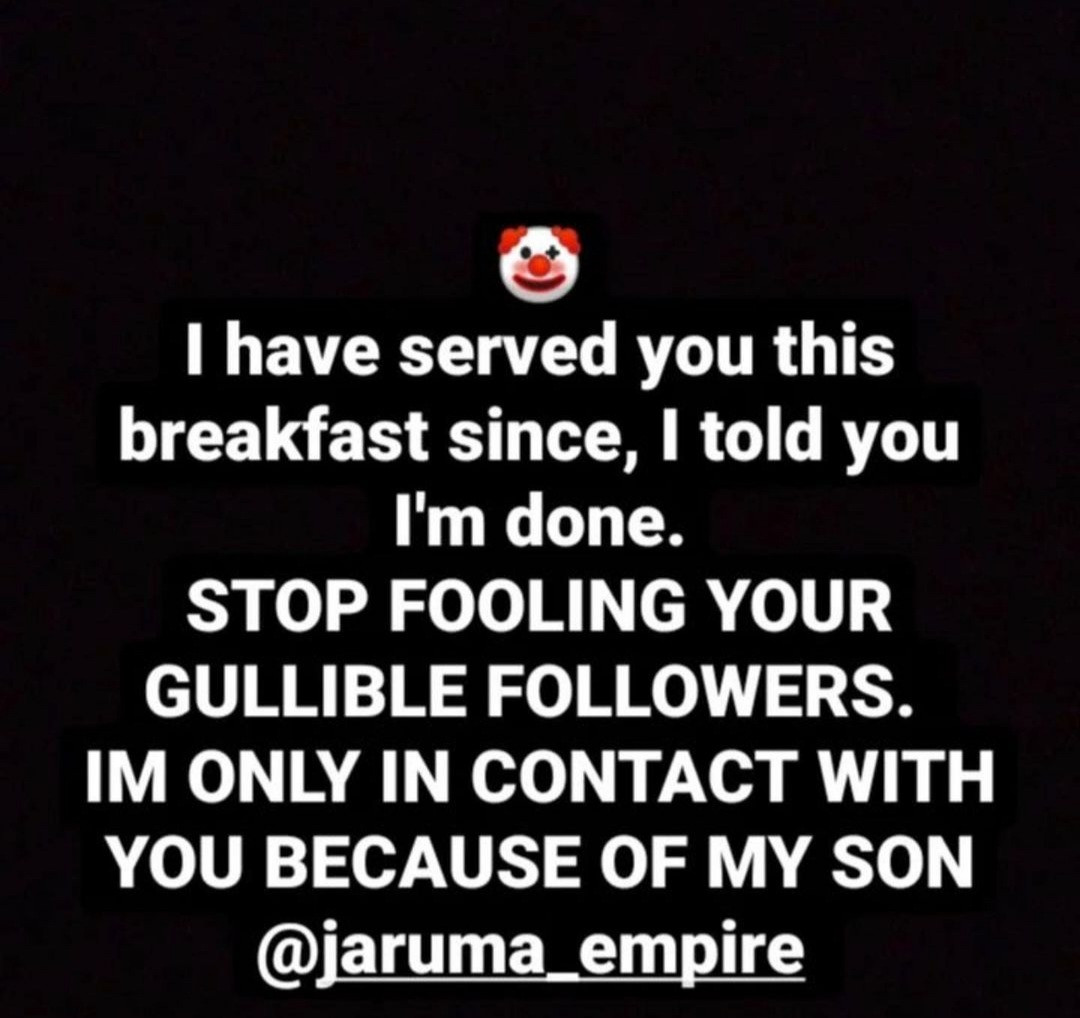 He asked Jaruma to stop using him to sell her fake products while telling her aphrodisiac customers that her product does not work and only fools believe in Kayanmata.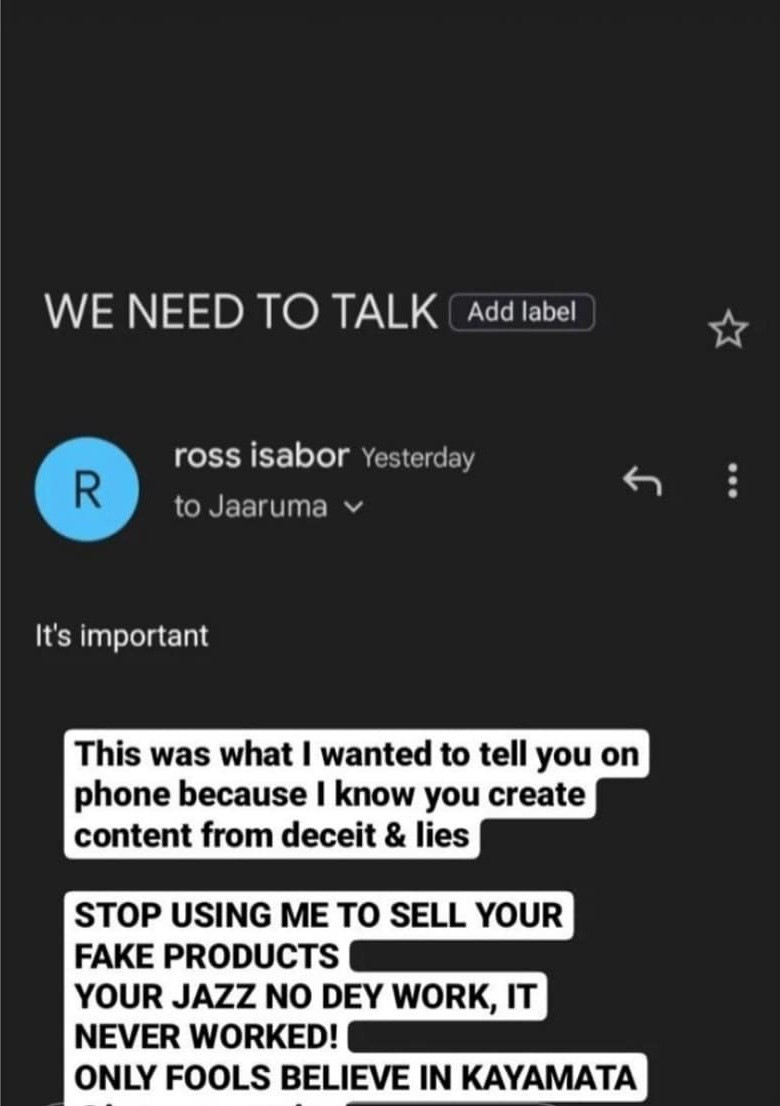 Jaruma then went on IG to share a video of her chat with her ex. It shows that she saved his name on her phone as "bastard.19".
She claimed that she was the one who dumped him and not the other way round, adding that Isabor was begging her to come back to him.
There were reports in 2021 that Jaruma's husband had dumped her, but she debunked the report.
News about the divorce of Jaruma and her ex-husband trended on social media after photos of Fahad's new girlfriend, Jasmine London surfaced online some weeks back.
Many Nigerians didn't hesitate to mock Jaruma that her kayanmata products could not hold her husband from being snatched by another lady.

Load more