Bayern Munich on Saturday won a record-extending 10th consecutive Bundesliga title with a 3-1 home victory over second-placed Borussia Dortmund.
They thus became the first side in a major league to do so.
Juventus previously managed nine Serie A championships in succession but Bayern Munich are the first to have a decade of undisputed dominance in a leading division.
Bayern Munich have now won 32 German championships with 31 coming in the Bundesliga era from the 1963/1964 season.
In France, Lionel Messi scored a fine goal as Paris Saint-Germain (PSG) sealed their 10th Ligue 1 title in spite of being pegged back late on by Lens in a 1-1 draw.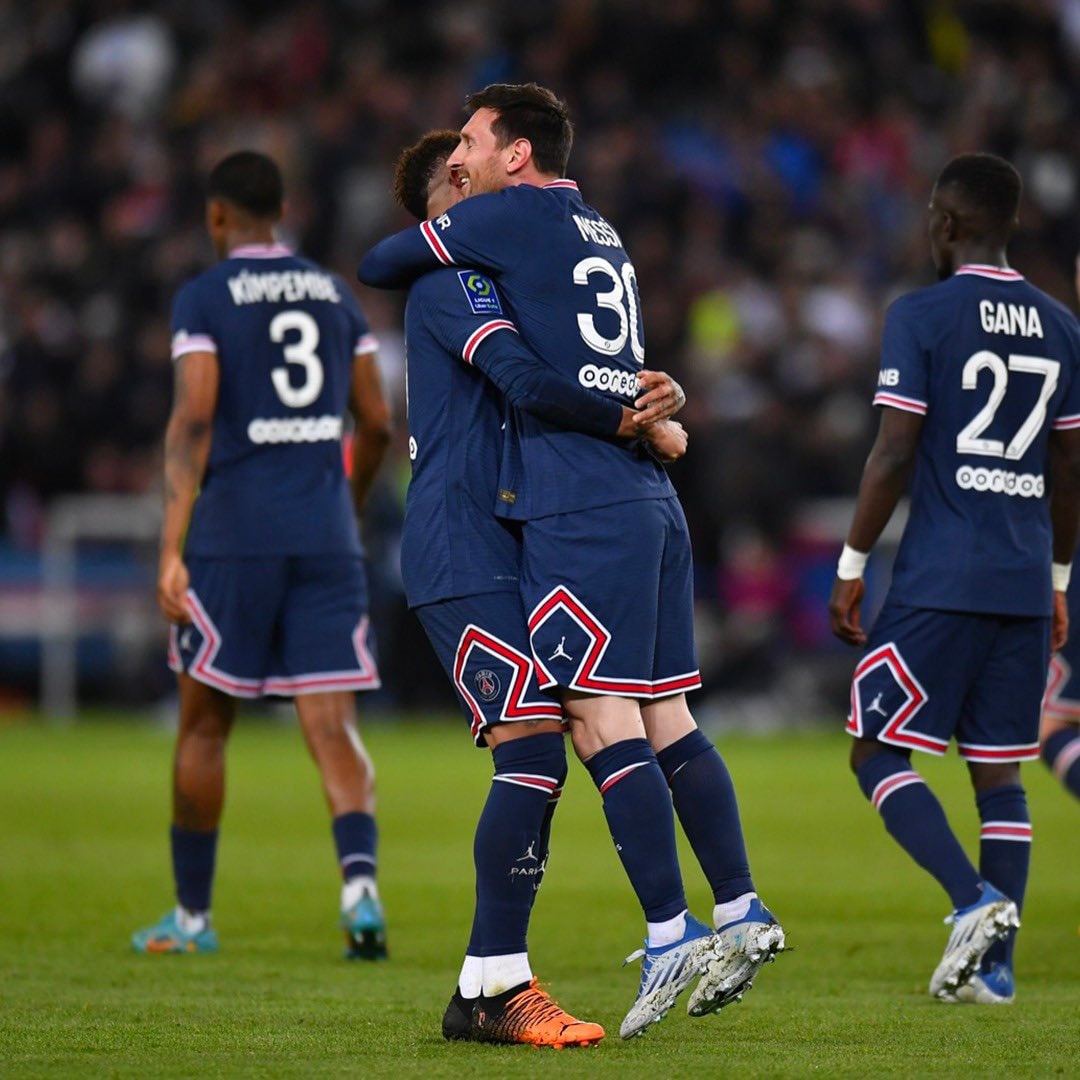 PSG went into the game at the Parc des Princes knowing a point would be enough to claim a record-tying 10th Ligue 1 title.
They were then hoping to get the job done in style on home turf.
Lens had Kevin Danso sent off in the 57th minute, and 11 minutes later Messi effectively clinched the title with a magnificent long-range goal.
Yet the title-winning moment was spoiled somewhat.
Slack PSG defending allowed Corentin Jean to steal in at the far post and ensure the hosts secured the trophy with a damp squib rather than a bang.
Mauricio Pochettino's men were booed off by the home fans at half-time.
Seko Fofana and Danso spurned early chances for Lens before Achraf Hakimi and Neymar went close for PSG.
In Munich's Allianz Arena, a brilliant Serge Gnabry goal opened the scoring after 15 minutes, while Robert Lewandowski doubled the lead before the break.
In the second half, Borussia Dortmund cut the deficit through Emre Can's penalty kick.
But in spite of goalscoring chances they could not find the equaliser needed to extend the title race, before Jamal Musiala ended matters six minutes from time.
Bayern Munich lead the table by 12 points with just three games remaining to give coach Julian Nagelsmann his first major honour in his debut season in Munich.
But while the personnel has changed in Munich over the last decade, the outcome of Bayern Munich winning the Bundesliga —— often with room to spare —- has remained constant.
Bayern Munich have not been at their best this season, as witnessed by their early exit from the German Cup and disappointing quarter-final loss in the UEFA Champions League.
But in over 31 games of the 34 match Bundesliga season they have remained untouchable.
"It was important for us in the end to finish it sensibly after the elimination against Villarreal", Nagelsmann said, adding he remained "very ambitious" for the future.
Nagelsmann was showered in beer by his players, who danced on the pitch in front of their fans in the 75,000 sold-out crowd.

Load more