President Emmanuel Macron comfortably defeated far-right rival Marine Le Pen on Sunday, heading off a political earthquake for Europe.
The 44 year-old leader is the third French president in history to win a second term.
Here are some 30 facts about his background and personal life
1. Macron's full name is Emmanuel Jean-Michel Frederic Macron.
2. He was born in Amiens, north of Paris, on 21 December 1977, the eldest of three children of his parents
3. His father Jean-Michel was a professor of neurology at the University of Picard and his mother Francoise Nogues, a medical doctor.
4.He has two younger siblings – Laurent and Estelle – and a paternal great-grandfather, George William Robertson, originally from Bristol.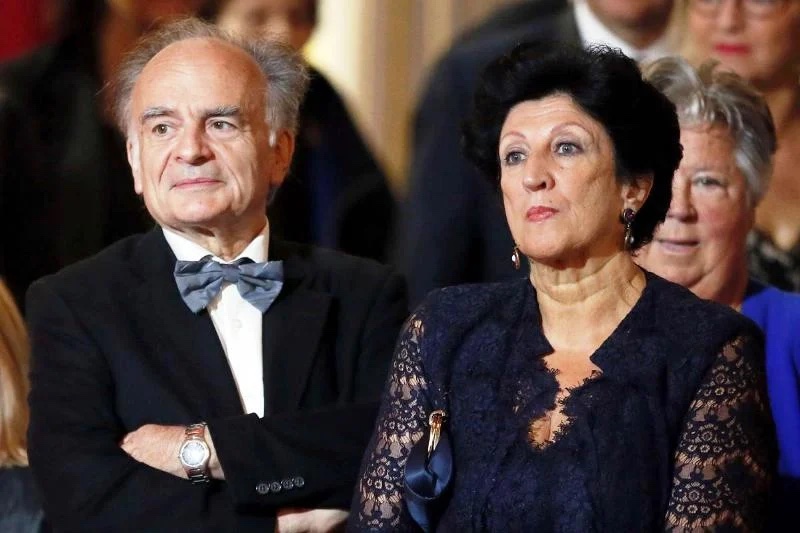 5. Macron baptised as a Catholic, at his own insistence, at the age of 12.
6. He now considers himself to be an agnostic. The parents are also not religious.
7. Macron was educated at the Jesuit Institute Lycee la Providence in his hometown of Amiens.
8. As a young person, Macron preferred bonding with older people and rejected love advances from girls his age.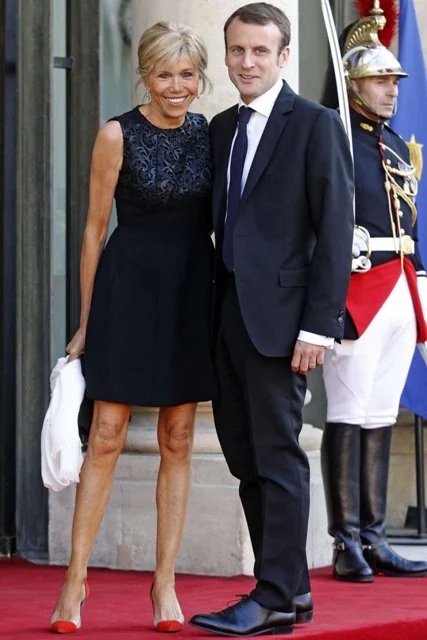 9. It was while in the school that he first encountered literature professor Brigitte Auziere with whom he fell in love.
10. He would later marry her in 2007, despite her being 25 years his senior and already married with three adult children.
11. Macron and Brigitte bonded during a theatre workshop preparing for a production of the Italian play The Art of Comedy (1964) by Eduardo de Filippo.
12. This prompted concern from Mr Macron's parents, who sent him to complete his high school studies at the elite Lycee Henri-IV in Paris instead.
He complied, reluctantly, but promised the then Ms Auziere that he would return for her.
"A love often clandestine, often hidden, misunderstood by many before imposing itself," was how he described their relationship in his memoir.
"I was totally charmed by his intelligence," Brigitte Macron once told a France 3 documentary. "He wasn't like the others," reports The Independent.
A classmate quoted by Le Parisien remembered: "In class, she always used him as an example. She was completely charmed by his literary talent. He wrote poems all the time and she read them aloud."
13. Macron went on to study philosophy at the University of Paris-Ouest Nanterre La Defense, writing a thesis on Machiavelli and Hegel.
14. He earned a master's degree in public affairs at French Sciences Po (Paris Institute of Political Studies), where he specialised in governance and economics
15. He trained for the civil service, graduating from the Ecole Nationale d'Administration in 2004.
16. He served an apprenticeship at a French embassy in Nigeria.
17. Between 2004 and 2008, he worked as an Inspector in the Inspection Generale des Finances, a branch of the French finance ministry.
18. It was during this period that the then Ms Auziere ended her 32-year marriage to banker Andre-Louis Auziere in order to marry him, their wedding taking place in October 2007.
19. Macron becomes stepfather to her children: Sebastien Auziere, an engineer; Laurence Auziere-Jourdan, a cardiologist; and Tiphaine Auziere, a lawyer.
20. He is also now step grandfather to the children of Brigitte's children
21. Macron became an investment banker at Rothschild & Co between 2008 and 2012.
22. Macron became a member of the Socialist Party in 2006-2009 and an Independent 2009-2016.
23. In 2012, he was appointed deputy secretary general by French president Francois Hollande. This position made him a senior advisor in a position of influence.
24. From being deputy secretary general, he was appointed to the French cabinet as Minister of the Economy, Industry and Digital Affairs in August 2014 by prime minister Manuel Valls.
25. He resigned in 2016 after two years.
26. He founded his own party La Republique En Marche! in 2016 and ran as a centrist, pro-business candidate.
27. That campaign saw him take on and beat Ms Le Pen in the competition to succeed Mr Hollande, her cause not helped by a disastrous display during that year's televised debate in which she lost her composure, muddled her notes and appeared ill-prepared. The rest is history.
28. Macron is an accomplished pianist, a keen supporter of Olympique Marseille and a fan of skiing, tennis and boxing.
29. His star sign is Sagittarius.
30. He is 1.75 metres tall, has blue eyes and brown hair,
Load more