Osun state where an election is due in July leads with new registered voters, recording 708,771 voters, according to the latest update released by INEC on Monday.
Lagos, Kaduna and Borno followed.
Kaduna has 431,226 new voters. Lagos has 430,390 and Borno 405,260.
According to the Independent National Electoral Commission (INEC) update, fresh registration in the Continuous Voter Registration (CVR) hit 8,564,512, as of 7 am, Monday, April 25.
INEC also disclosed that 5,111,899 registrants had completed their registrations with 2,228,913 online and 2,882,986 through physical registration.
Osun also leads in the completed registration with 360,548.
It is followed by Delta with 267,484 voters, Bayelsa 255,308 and Rivers 252,245.
Kano has completed registration of 227, 102 voters.
According to the commission, the gender breakdown of the registrants that have completed their registration comprised 2,537,932 males and 2,573,967 females.
The released statistics also indicated that 3,534,837 of the figure are youths, while 43,153 are Persons with Disabilities (PWDs).
Also, it revealed that as of 7 am on Monday, INEC had received about 7million applications for voter transfer, requests for replacement of Permanent Voter Cards (PVCs), updates of voter information records, etc.
The Breakdown: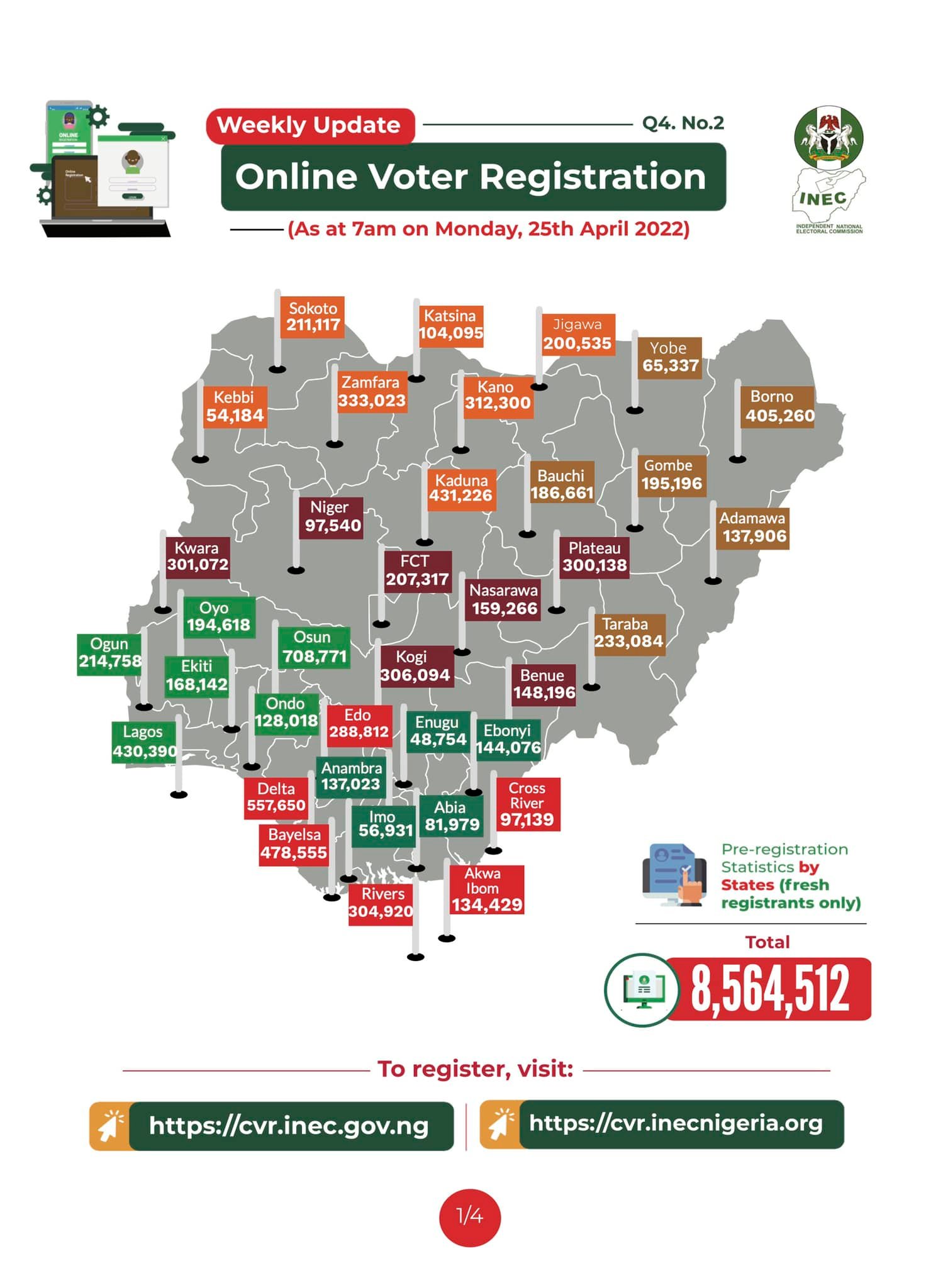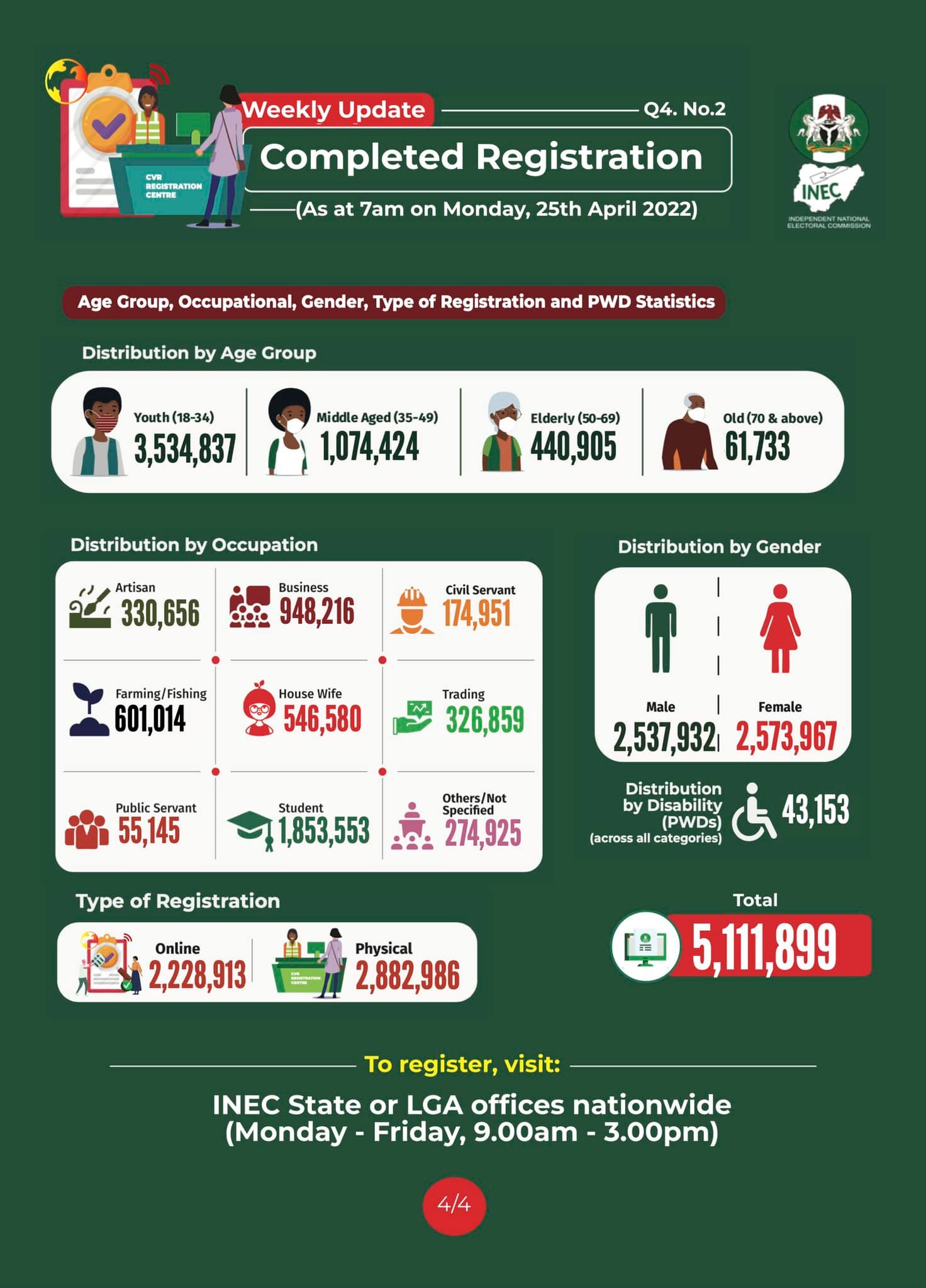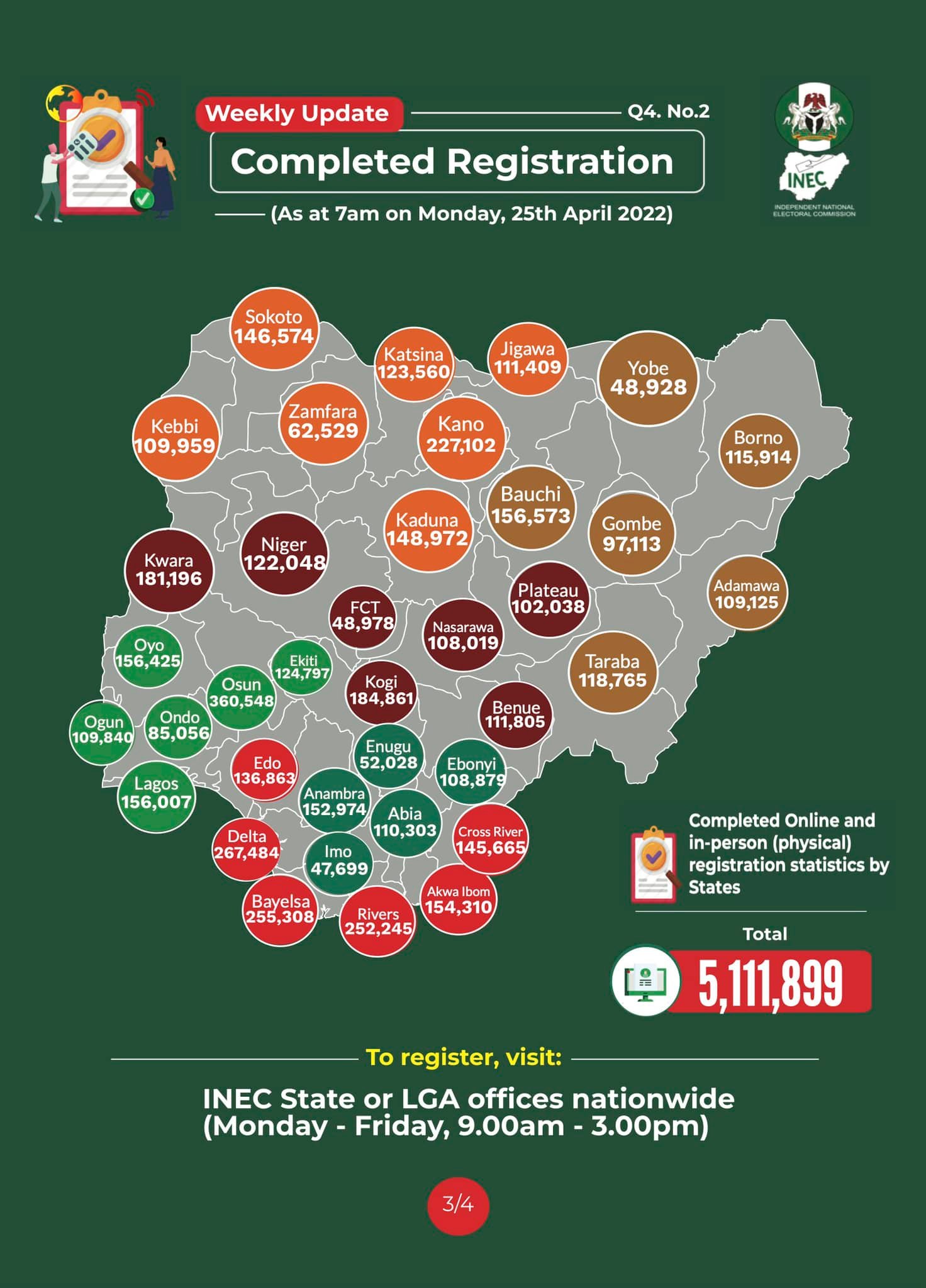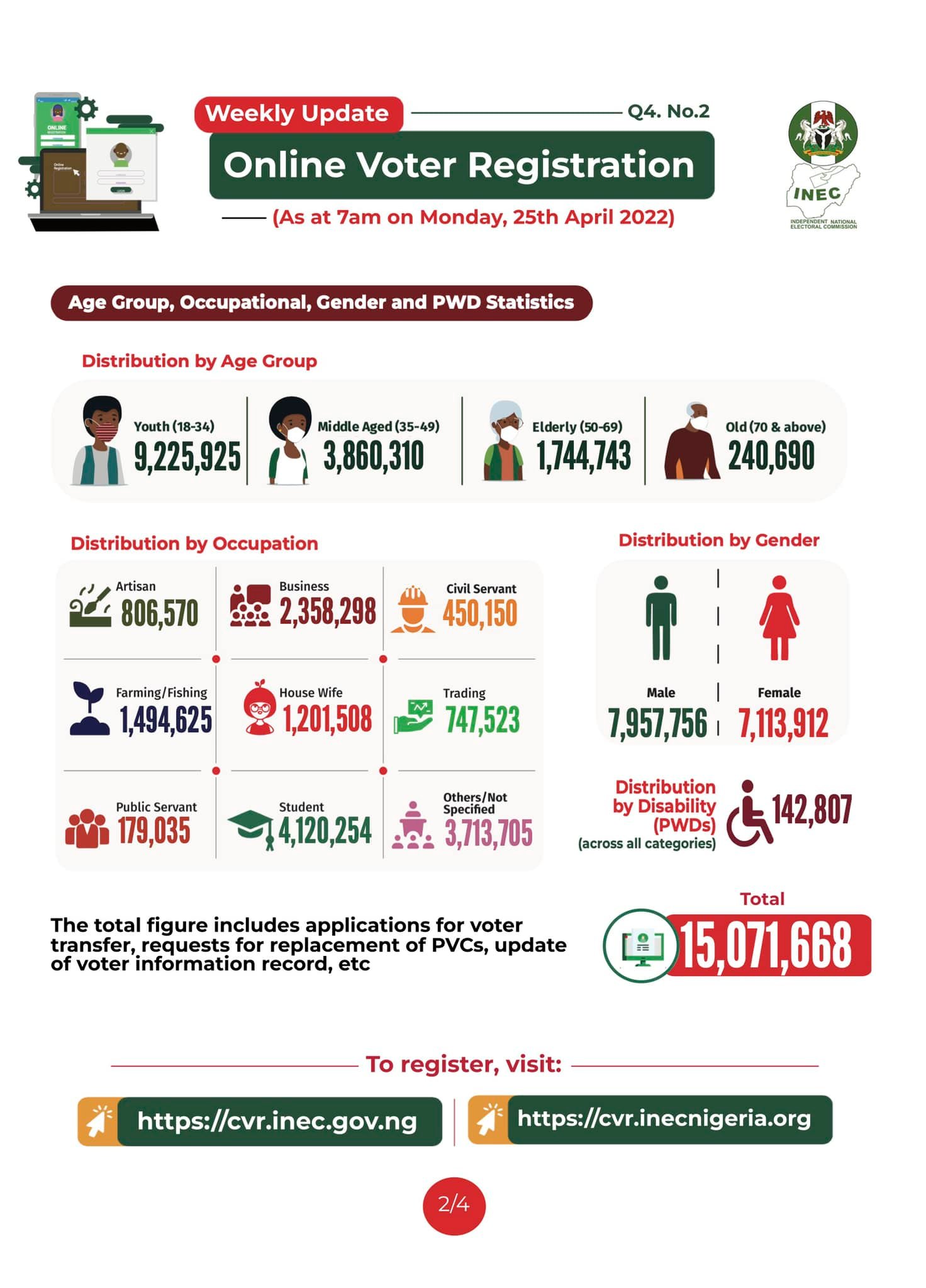 Load more