The Kingdom of Saudi Arabia, the custodians of Islamic holy sites said the moon is yet to be sighted and has declared that Eid-el-Fitr 2022 will be marked on Monday 2 May.
A similar pronouncement has been made in India, Pakistan, Bangladesh, the UAE, Qatar and other Arab states.the same day.
The Shawwal crescent was not visible on Saturday all over the muslim world.
It was also not in visible in Nigeria, according to Alhaji Sa'ad Abubakar III, the Sultan of Sokoto and President General, Nigeria Supreme Council for Islamic Affairs (NSCIA).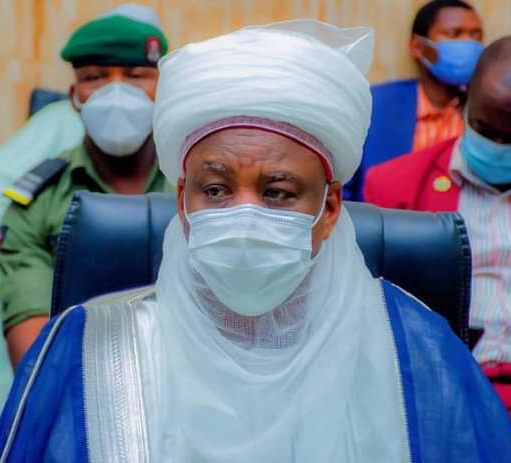 "The Sultanate Council Advisory Committee on Religious Affairs in Conjunction with the National Moon Sighting Committee did not receive any report from various Moon Sighting committees across the country", Abubakar said in a statement signed by Prof. Sambo Junaidu, the Chairman, Advisory Committee on Religious Affairs, Sultanate Council, Sokoto.
"The Sultan has accepted the report and accordingly declared Monday, May 2, 2022, as the first day of Shawwal 1443AH, Day of Eid-el-Fitr," he said.
Sheikh Habeeb Adam El -Llory, the Mudeer Markaz also announced Monday 2nd of May as Eid-el- Fitr day
According to the UAE Moon Sighting Committee, the crescent moon of Shawwal was not sighted in the UAE on Saturday hence, Sunday, May 1, will be the last day of Ramadan 2022 and Monday May 2 will be celebrated as the first day of Eid Al Fitr.
Since the United States, United Kingdom, Canada and European countries rely on moon announcement by Saudi Arabia Royal Court, Muslims there will also mark Eid celebrations with the Gulf states, reports Hindustan Times.
Under perfect weather conditions, the Shawwal crescent is expected to be visible in London, Morocco, South Africa, Spain and other countries on May 1, 2022.
If authentic moon sighting reports are received, Eid-el-Fitr 2022 will be celebrated on Monday 2, 2022 in these countries.
Here's when Egypt, Turkey and Iraq will celebrate Eid-ul-Fitr 2022
As per the latest announcements in Turkey, Egypt and Iraq, Sunday will be the last day of Ramadan 2022 and Monday May 2 will be the first day of Shawwal and Eid Al Fitr 2022.
Pakistan has announced Eid-ul-Fitr holidays from May 2 to May 5, 2022.
The ninth month in the Islamic Lunar Calendar is Ramadan and the tenth is Shawwal whose first day is marked as the festival of Eid-el-Fitr across the world.
Shawwal translation means, 'festival of breaking of the fast.'

Load more