Famous Nollywood actress and entrepreneur, Remi Oshodi, popularly known as Remi Surutu is in a state of mourning over her mother's death.
The multi-talented screen diva took to social media to announce the passing away of her mum aged 101.
Surutu in an Instagram post shared a photo of her mum with the caption "💔💔Maami 💔💔💔🥀🥀🥀🥀🥀Is Gone at 101 😩😩words failed me."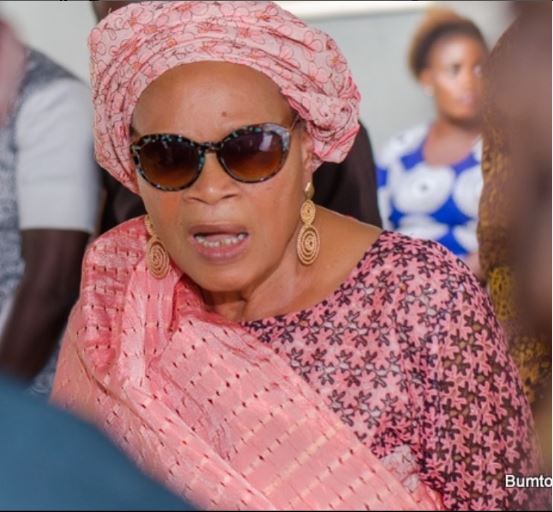 Her industry colleagues in the comment section of her post have sent their condolences while wishing the deceased a peaceful rest.
Wumi Toriola wrote "Hmmmmmmm, grandma you fought. You lived a fulfilled life @therealremisurutu you did everything humanly possible but God knows best grandma, may your soul rest in perfect peace. @therealremisurutu e ku atemora ma"
Sola Kosoko wrote "May her gentle soul rest in perfect peace. Good night mama"
Funsho Adeolu wrote "Oh wow, she don try ooo, God will grant her a good rest"
Lola Dutchess wrote "Sorry Aunty mii 😢 May her Soul Rest In Peace 🙏🏼🙏🏼🙏🏼"
Adunni Ade wrote "Oh my!😢😢"
Adekola Tijani wrote "Haaa may her rest in so perfect peace 🙏🙏🙏"
Mistura Asunramu wrote "Awww May her soul rest in peace"
Sikiratu Sindodo wrote "So sorry about your loss sis, May grandma's soul rip"
Twa Ajisefini wrote "Awww my condolences maami…May Allah forgive her shortcomings ….RIP grandma"
Lepacious Bose wrote "Eeeeeyah mama oyinbo is gone! Wooooow aunty mi… may her soul rest in peace"
Surutu in 2017 lost her first daughter, Ayomikun, to sickle cell disease.
She is blessed with her second daughter and a granddaughter.
Load more