Vice President Yemi Osinbajo and Asiwaju Bola Ahmed Tinubu met face-to-face for the first time since 11 April when Osinbajo declared his interest to contest for the presidential nomination of the All Progressives Congress.
Tinubu made his intention known on 10 January, after a meeting with President Buhari.
There were speculations thereafter whether Osinbajo would step up to contest against his mentor and former governor of Lagos, under whom he served as attorney general for eight years.
The two politicians met in Lagos today at a forum called by elders of APC South West.
The plan was to meet all the aspirants.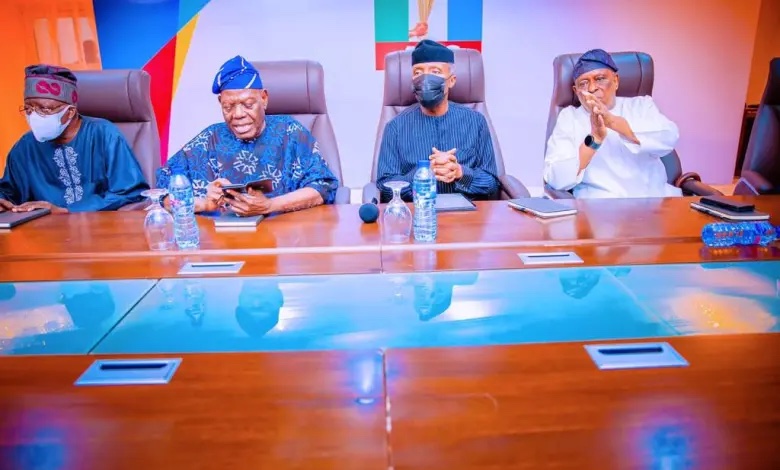 Governor Kayode Fayemi who on 4 May also declared his interest in the No.1 seat was also at the meeting.
But Senator Ibikunle Amosun who joined the race on 5 May was absent at the time the meeting started.
Governors Gboyega Oyetola, Babajide Sanwo-Olu, Dapo Abiodun, Rotimi Akeredolu and APC National Secretary Iyiola Omisore were present.
Minister of of Interior, Rauf Aregbesola and Minister of Works Raji Fashola were present as well at the meeting being held at Lagos House Marina.
Chief Bisi Akande and Aremo Olusegun Osoba called the meeting last week and there were doubts whether it would take place.
Vice President Osinbajo arrived the venue of the meeting with Ogbeni Aregbesola in the same vehicle.
More later
Load more