Abdulazeez Omope, The Social Media Manager of The Decade
Abdulazeez Omope, popularly known as Axis, announced his departure as a social media manager or handler from the prestigious First City Monument Bank after years of putting smiles and making memories on the bank's official Twitter handle.
We had a sit-down interview with the social media specialist on his journey to becoming a celebrity social media manager and what his next moves are having moved on from his previous employers.
Tell us a little about yourself and your professional career so far.
I'm Abdulazeez Omope, from Igbemo-Ekiti, Ekiti state. I graduated as an Industrial engineering graduate who majored in Pharmaceuticals from IRGIB Africa University, Cotonou, Benin Republic. During my service year, I ventured into digital marketing. Started out as an influencer marketing specialist before branching out into other aspects of the field.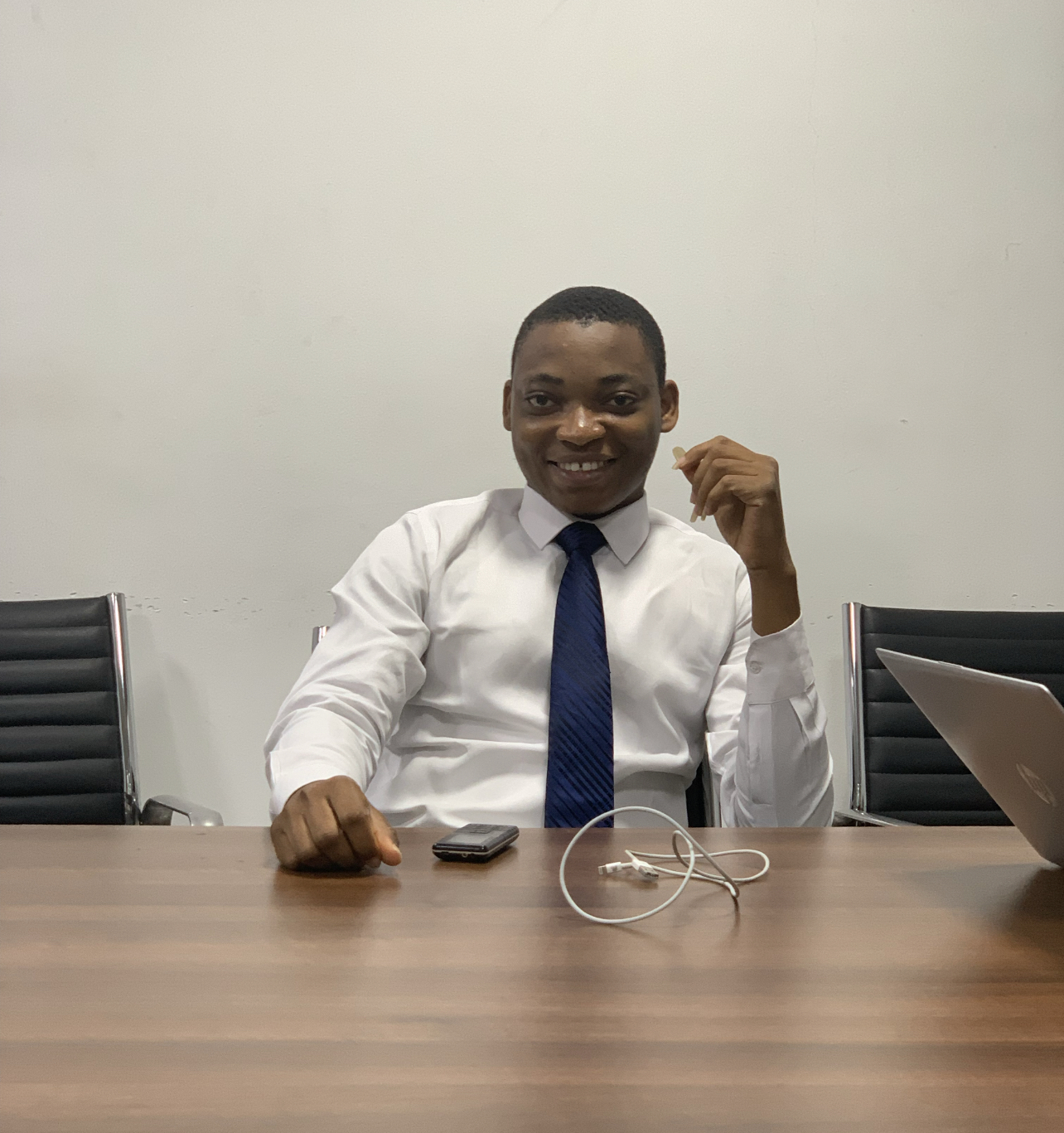 What prompted your change from Pharmaceuticals to digital marketing?
I didn't change entirely. I have something currently cooking in the health industry. However, every passion needs to be funded. Seeing people in good health is something that gives me joy and digital marketing is currently funding the project.
So how did you acquire digital marketing skills, on-the-job or through rigorous training?
At first, it was through constant personal training — Google & YouTube were essential parts of my daily activities. Then, I was able to learn on the job, freelance gigs for individuals, and then brands came calling.
Would you like to tell us about your first digital marketing job? And how it brought you to FCMB
My first digital marketing job was to manage a boutique brand. I received a DM from a random handle to work as a social media manager. I got paid N75,000 per month and was paid for two months without even meeting the client. After that gig, I was on numerous influencer marketing campaigns thanks to Olayinka Ahmed. My influencer marketing and content strategy portfolio include working for MTN, Heineken, Wallets Africa, UNIVASA, FCMB, Access Diamond, Burna Boy, Davido, Kizz Daniel, and Gossy Natural Spring Water, etc.
Then, creating entertaining and viral content got me my first official office job in an agency around Surulere, Lagos. I was handling FCMB's account and some other brands for the agency. After about 8 months, I left. About 6 months after, FCMB came calling directly.
*Receives call*

Fraudster: Hello Rafi, we are calling from your bank

Rafi: Hello, I bank with FCMB & ****

Fraudster: Yes, we are calling from FCMB. Currently carrying out a routine check and we need your BVN, Debit card pin etc.

It's a red flag 🚩 🚩 Run oo! #FraudAwareness

— FCMB (@MyFCMB) November 1, 2019
So how has it been with FCMB? How intense was your role there? Looking at how the environment would be over there.
Without a doubt, FCMB is easily the best place to work. When horrible bosses were trending on Twitter, I had nothing to say because my then boss — Lola Egboh, was everything. She made everything seamless. I mean, even though being a social media manager is demanding work, the structure FCMB corporate affairs had in place made everything a seamless and really enjoyable thing to do. There were deadlines for tasks but I've never been under pressure to deliver as self-discipline and trust go a long way.
Per suit and tie, considering FCMB was my first ever corporate job, it was quite awkward. But as time went on, I adjusted to it and was always looking forward to putting on my well-ironed shirt & trousers with my favorite red tie on Mondays.
Did you ever meet the founder of FCMB or receive criticism regarding your friendly content approach on a corporate handle?
Early 2019 or was it 2018, I had a one-on-one meeting with the Group Chief Executive of FCMB, Ladi Balogun. He wasn't there to criticize me but wanted to understand my reason for creating such content. He said he's received countless calls regarding why that shouldn't be happening and was in support until his children showed him the positive feedback on social media. I also remember telling him, "to create something different and get closer to the next generation, you must speak their language but in a professional and corporate way". The other time we crossed paths was during a presentation in late 2020 and he was quite impressed.
In your announcement post, you received some negative comments, what do you have to say?
Well, negative comments are welcome. I joined FCMB at a very crucial time when the response timing on social was at about 7-9hrs. Alongside other members of the team, today, FCMBs responsiveness is rated number 1 in the industry i.e the timing has dropped to more than 70% of the initial time. Still, the team should expect to get complaints of delayed response on social media because the bank's customer base is growing rapidly which I'm sure they'll match up with tech-based help and adequate human support.
When we receive a deposit of 1 million naira in your account 😉 https://t.co/x69BM7eqJv

— FCMB (@MyFCMB) May 29, 2018
All these mean you have a soft spot for what you do, and now with you leaving the FCMB family, does that mean you are leaving digital marketing for something else?
I actually did enjoy my time with FCMB and every time I do digital marketing. Regarding my next move, I'm definitely not putting a stop to digital marketing. I have a decade of experience in this field and it'll be a shame to throw such a level of experience away. Instead, I'm on the lookout for another role while also trying to go fully into the tech space as a product designer or software development.
You said you want to go fully into the tech space, by the time you do this, won't it take up your time as a digital marketer? Will you still have time for social media which you've garnered about 10yrs of experience in?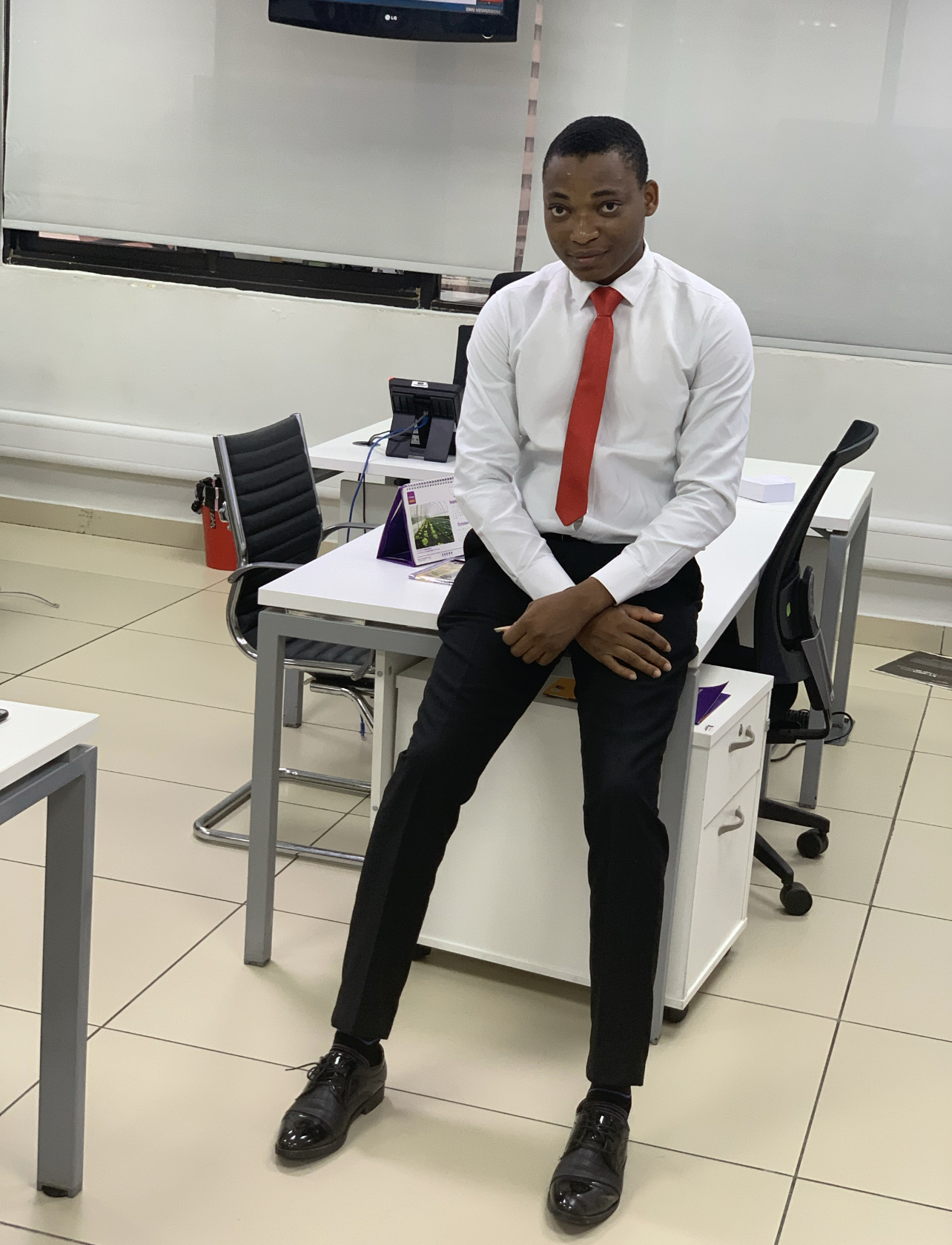 Social media is beyond fun. It's a place to connect, network, and share ideas. As I go into tech, social media will be essential for my breakthrough into the tech space. It'll also be an essential tool for networking and sharing lessons learned over the years.
Okay, so let's say, you would be focusing on networking with social media now, rather than managing, right?
Social media management is something I wish to continue. This is why I'm exploring the possibilities of building a team or collaborating with an existing creative agency.
I trust you would build a great team. So, what should we be expecting from you in a few years or months?
I have a couple of announcements to make within the next few days or weeks. It's something to do with health brands, I'll leave you with that so you can keep guessing.

Load more