Heartless hard drug merchants have transformed their drug of choice tramadol, remaking it to look like chocolate.
The transformed drug is known as Tafrodol. It comes in 200mg.
Eagle-eyed NDLEA operatives seized the new drug variant at Lagos airport and other places last week, NDLEA spokesman Femi Babafemi said in a Facebook post.
"Its outward look alone is scary, not to talk of the harm it's capable of wreaking on human organs. #SayNoToDrugAbuseAndTrafficking", Babafemi wrote.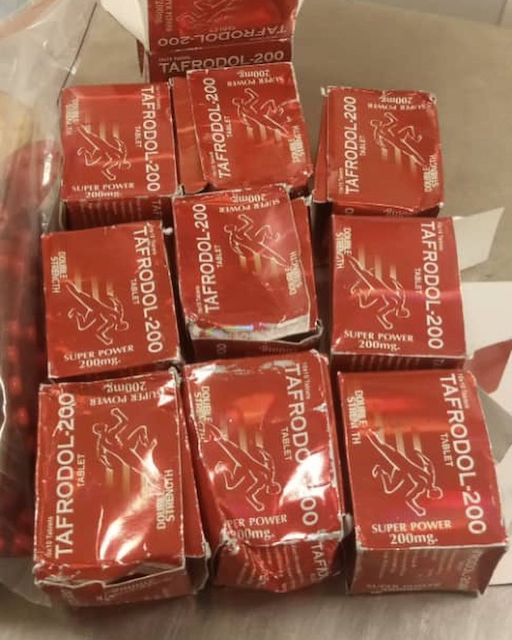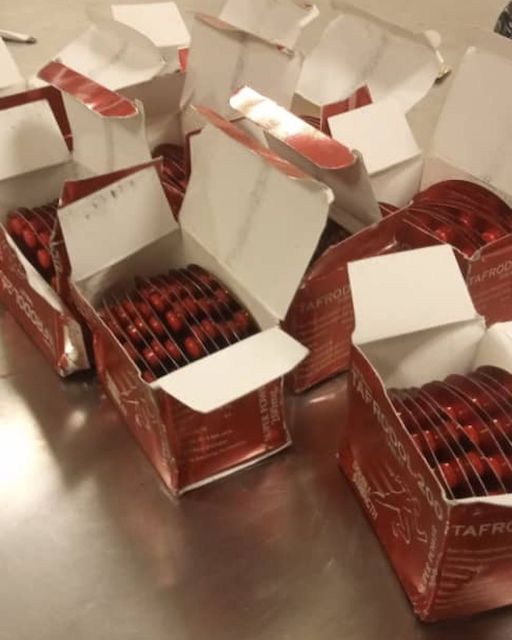 In a statement on Sunday, Babafemi reported on the tramadol and tafrodol seizures in the last week.
At the Lagos airport, a female passenger, Odia Emiliana Efe was arrested on Monday 9th May why trying to board Royal Air Moroc flight from Lagos via Casablanca to Milan, Italy with 1000 tablets of Tramadol 200mg concealed in food items.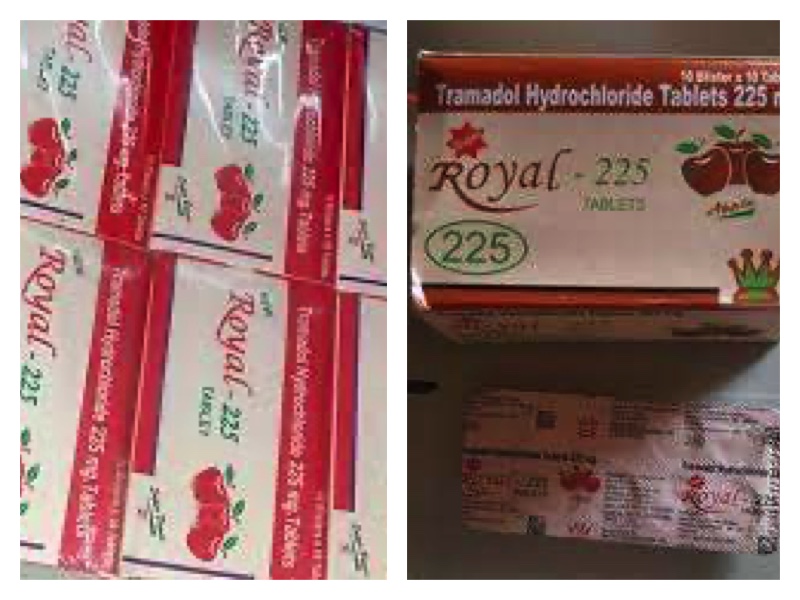 In Abia, three trucks loaded with drugs coming from Lagos and Onitsha, Anambra were intercepted in Aba, Abia state. When properly searched in the presence of the owners on Wednesday 11th May, 67,100 tablets/capsules of Tramadol and 12,650 ampules of pentazocine, morphine and dopamine were recovered.
In Yobe state, no fewer than 7,029 tablets of Tramadol, D5, and Exol as well as 1.5kg cannabis were recovered from a drug dealer, Ibrahim Yakubu when his hideout was raided in Unguru town on Sunday 8th May, while in Rivers state, one Chekiri Richard Obomanu was arrested at Eleme area on Wednesday 11th May with 207.2kg cannabis.
No less than 19,600 tablets of Tramadol coming from Onitsha, Anambra state to Abuja were intercepted and recovered along Okene/Abuja highway on Wednesday 11th May by NDLEA operatives in Kogi state.
Load more