Chiedu Chiadika Patrick mostly known as Valhalla is a successful banker, entrepreneur, and philanthropist. He founded Still I Rise Foundation, a non-governmental organisation that provides humanitarian aid to people struggling with harsh circumstances of life including poverty, hunger, and illiteracy amongst others.
In this interview, he spoke about his career, impacts of his foundation towards empowering young people, the needy, and the less privileged in society, among other issues.
Who is Valhalla and what do you do?
My name is Chiedu Chiadika Patrick. I am a bank manager and the Chairman/Founder of Still I Rise Foundation.
Tell us about your growing up and educational background.
Growing up, things were pretty hard. We could barely afford basic things but somehow, we managed. Despite the situation, our parents made sure we were all educated. Looking back now, I'm sure it was quite difficult for them. I first attended Ika Grammar School then I proceeded to the Institute of Continuing Education and later gained admission to DELSU, Delta State University where I studied English and literary studies.
You studied English and literary studies but you ended up in the banking sector how did that happen?
While undertaking the compulsory one-year National youth service corp in 2008, I was posted to Ecobank, and I was outstanding. With the experience, and the people I met, I learnt so much about banking and right after service, banks started to come for me.
You are involved in many things, how do you manage your time?
Time management has always been an easy task for me. I think my childhood had a lot to do with it. I was raised by disciplined parents. We were constantly taught to juggle things at the same time while still delivering to the best of our ability. In the university, for instance, I had to sell course-assist materials to support myself. I'd work on topics, summarize them and sell them to my coursemates. I'd also attend classes, do my assignments and submit as and when due, and with deadlines to meet, and books to read, you can imagine how I fared. These struggles prepared me both mentally and physically for the things I have to do now.
What has been the greatest highlight in your work?
They say a person's greatest joy is when they are appreciated either by their loved ones, their place of work, or by those who see them. So, my greatest highlight was the day I got double promotion in my first 6 months as a banker with Spring Bank PLC now Heritage Bank in 2010, I didn't see it coming, I was astounded. It was quite a memorable day for me as a young banker, just trying to make it in the banking industry. Also when my current Bank saw me as good enough that they made me a Branch Manager.
What are the challenges Fintech startups face in Nigeria?
I think the greatest challenges would be data privacy and security. Users want to be assured of secured financial platforms. They want to know their money is safe with you. People want to be able to sleep at night without having to wonder if they did the right thing by releasing their most discreet information to you. Also, there's a lack of support from the government and those around them, investments, and also, the fact that this is a growing market and there's a salient competition amongst them. Everyone is trying to grow their brand and make their name in the fintech industry, so that is totally understandable.
However, these are limiting factors we cannot overlook. But the good thing about challenges is that it makes you stronger, it drives you towards growth, improvement, and innovations which can help you to further tackle problems that you may face in the future.
How can we leverage these technology tools in Nigeria?
I am very passionate about youths in Nigeria. I am also quite passionate about the growth of this country. Because When the country's economy is good, everyone enjoys it. I am also particularly happy with the way youths are channeling their skills into good use these days. Everyone is going into tech. As a nation, We have to ensure that more people are educated and equipped with technological skills. Countries are making this happen, countries are sponsoring ideas, and introducing courses into their syllabuses. And With most businesses now online, we have young social media creatives who are now constantly improving their work so as to get paid, and with the advent of Covid-19, this period has shown how important access to technology, and an understanding of how to use it, is necessary for a person's development, and to their future.
When people are technically inclined and the benefits of technology are fully utilized, we can conserve costs through time management, keep young minds busy and employed, minimize fraud, help small businesses and start-ups as all these can contribute to the country's GDP growth.
Do you think fintech companies will put Nigeria at the forefront?
Are we not at the forefront already? We have bright minds in Nigeria. A typical Nigerian is natural when it comes to solving problems and creating sustainability. The harsh economic conditions have turned us to seek solutions to our problems by ourselves and this is what the fintech companies are constantly trying to achieve, to be able to solve financial problems through technology assistance. We need more people to come aboard and I know with time, we will achieve so much that you cannot talk about Fintech experts without mentioning Nigerians.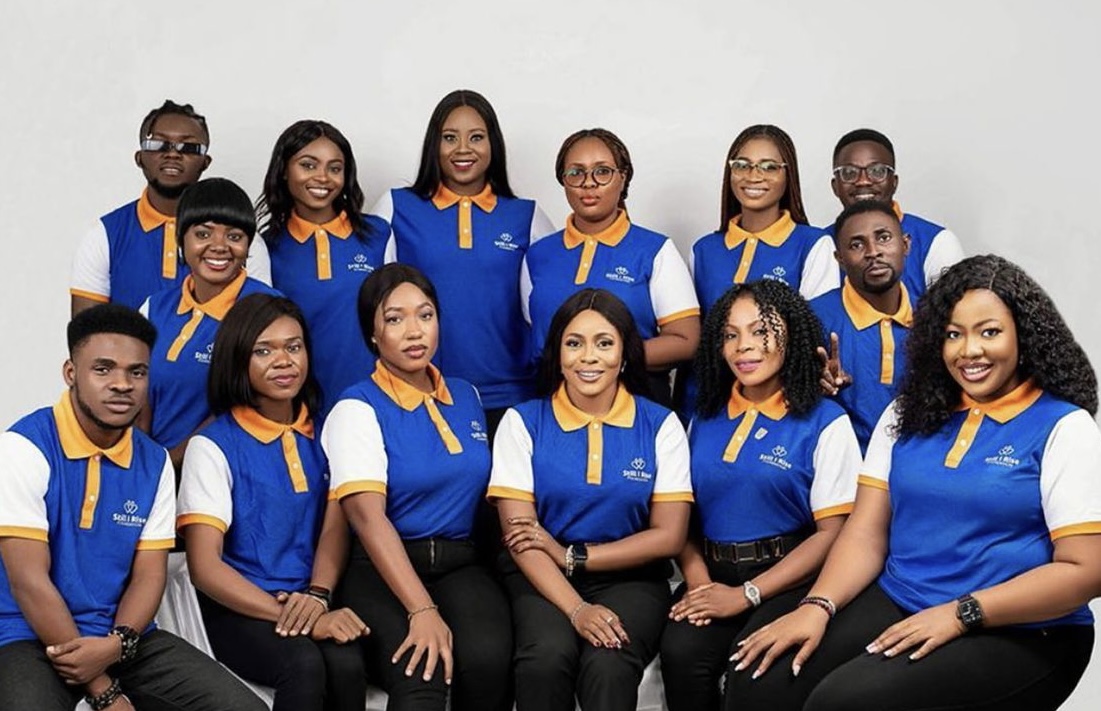 Let us talk about your foundation, StillIRiseFoundation, what motivated you to start it?
God motivated me. To start with, I wasn't born privileged. I wasn't born with the so-called silver spoon. I was born to average parents who like most people had to toil day and night to make ends meet. And with kids to feed, school fees to pay, expensive health care fees, and other expenses, they were mostly left with nothing for themselves at the end of the day. Having grown up in an environment like that, it was easy to relate with those who are in need because I know what it means to have nothing. I come from nothing. Our stories are similar, our experiences not so different, and with the present economic condition and the way it bites the average person from time to time, I started giving business support to people online, just a token to assist them, payment of fees for those who are in school, payment of health bills, and so on.
Soon, they start coming in numbers. So many people were constantly messaging and asking for support no matter how small. Then one day, I asked myself, how many people exactly are like these people? Thousands, maybe millions? How can I reach out to more people? how can I help bring more people out of poverty? This is the origin of Still I Rise Foundation. An organization birthed to cater for people who are not as privileged as some. Our target is not just to reduce world hunger but to also fight poverty through education, youth sensitization, and empowerment, business support, skills acquisition etcetera.
How do you feel about helping the less privileged?
That's easy, It gives me joy. Pure unadulterated joy. There is this satisfaction that comes from helping people who are in need. That someone approached you or the foundation and they go back home with their problems solved. The mere fact that they can confide in you, share with you their challenges and you are given the power to assist them, to give them hope. I have not seen a greater joy. This is why I thank God every day for giving me this privilege to help these people.
Do you have some helping hands or people that contribute to your foundation?
Of course, I have an amazing team who keeps the foundation running always. These are young creatives who are natural givers, they aren't afraid to take charge. They are constantly coming up with ways we can touch more lives and organize more outreach programs for the less privileged amongst us. The success of the foundation cannot be discussed without first acknowledging their constant drive and support towards the growth and development of the foundation. They put in effort daily to make sure the foundation caters to more people. They strive day and night to make sure Still I Rise Foundation is the model non-governmental organization it is today.
We also have our esteemed volunteers from all over Nigeria who are called from time to time to assist the team and the foundation in solving problems that are outside Abuja where the physical office is situated.
With how Nigerians spread fake news or uncensored content online, do we need a bill to checkmate the activities of social media users despite having freedom of expression?
I'd say we don't, freedom of speech should be paramount, and everyone should be able to express their views and opinions without fear of intimidation or being pushed into silence. People should be able to converse with others not minding that they'll be wrongly persecuted for their own views. But, we have also seen how fake news emanates from time to time. We've seen the impact of this and what it does to our society. A lot of people are desperate to disseminate information not caring whether the information is true or false. Perhaps if we can find ways to tackle the spread of fake news, there should be a way to check whether particular information is fake or real before sharing it.
How do you react to trolls?
Over the years, I've learnt not to react to trolls. Trolls are trolls. These are usually people who are angry you stepped up to do things they are or were scared to do. I pay no mind to them, just do what I have to do, stay focused and make sure their words don't affect me.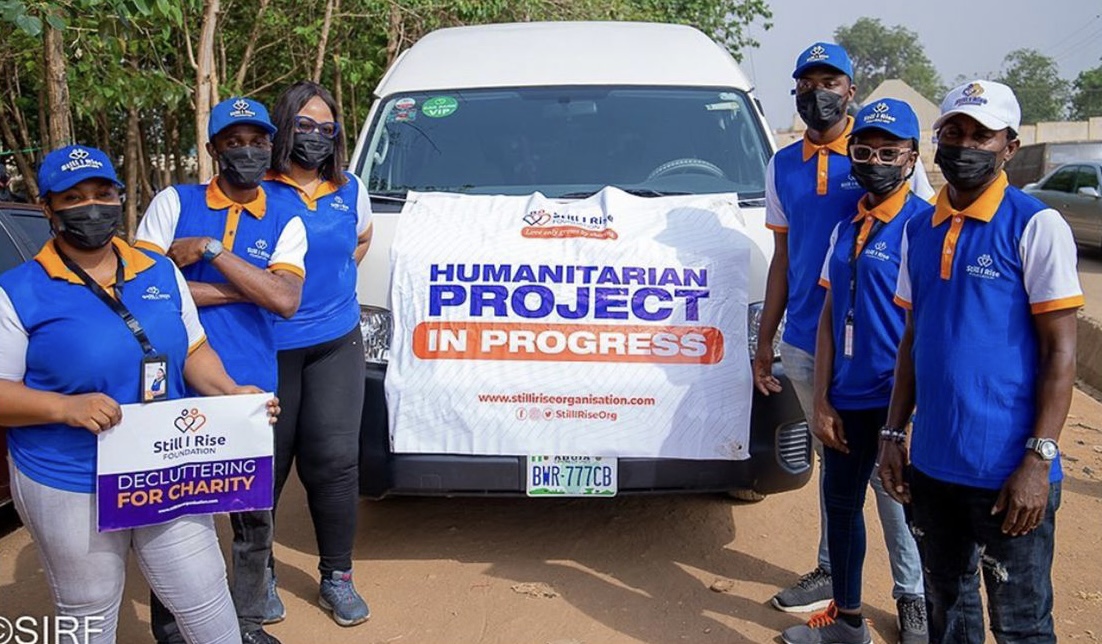 What is that thing that keeps you going?
Smiles. I love to see the smiles on the faces of people after they have been helped by the foundation. I think the thought of it alone is enough for me.
What are your future plans?
My future plans are centered around both personal and professional development projects. For me, I'd like to see the foundation grow to a standard where millions of people would be empowered, sheltered, and supported yearly. The aim is to do more, give more. There are so many people who are in need, Still I Rise Foundation has only been around for two years, over 1500 people have benefited from the foundation, and we would still like to do more. Though, we can't help everyone. We would like to get more hands-on deck. My team and I, we can not do this on our own. We need more generous and charitable individuals and organizations to partner with us, and sponsor some of these projects so people can without worry, get access to basic needs. Join us, support us.

Load more