Manchester City came back from two goals down to beat Aston Villa 3-2 to retain their English Premier League title on Sunday, thanks to an Ilkay Gundogan's brace.
Playing at the capacity filled Etihad Stadium, many were expecting City to run over Villa, but how mistaken they were, as the visitors took the lead on 37 minutes.
Matty Cash burst into the box to get on the end of a whipped in cross from Lucas Digne and scored magnificently from close range into the middle of the goal.
Coutinho made it 0-2 for Villa on 69 minutes to throw City's fans in a sad mood.
Ollie Watkins got to the ball and headed it over the defence to Philippe Coutinho, who met it nicely and fired it into the back of the net.
With Liverpool playing 1-1 at that time with Wolves, many expected them to just score another goal against Wolves to take the title.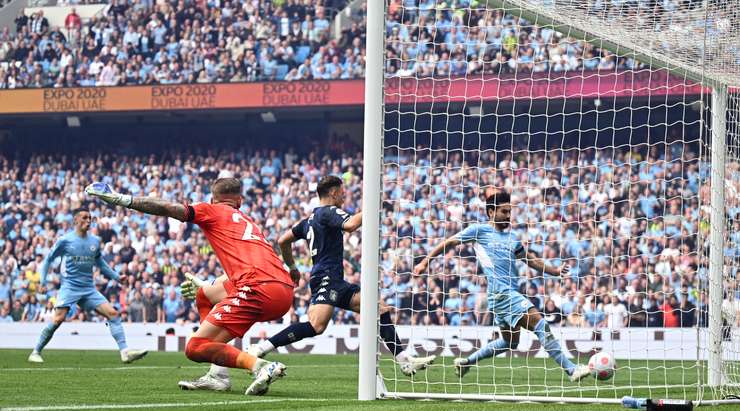 But a determined City will not let go. Raheem Sterling who came in as a substitute showcased his great technique and produced a beautifully lofted cross into the box.
Ilkay Gundogan, who also came in as a substitute got onto the scoresheet by heading the ball inside the left post to make it 1-2.
City stepped up the pressure and they equalised two minutes later through Rodri.
Rodri showed perfect technique and produced a first-time effort from just outside the box that went into the bottom left corner.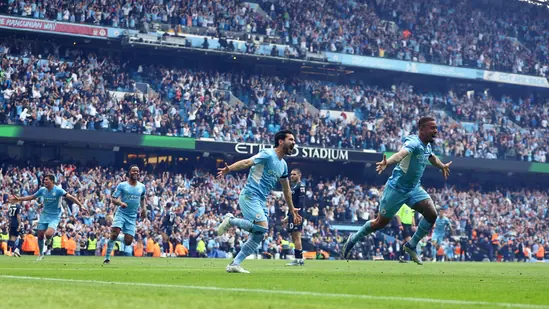 Three minutes later, City were ahead, as Gundogan struck the third goal to send the stadium into a frenzy.
Kevin De Bruyne sprayed a pass out to Gundogan, and he had an easy job to slot the ball into an empty net to make it 3-2.
City's win made Liverpool's 3-1 win over Wolves of no consequence as they are premier league champions again.
Load more