Nigerians have reacted to photos posted by a PDP Presidential aspirant, Dr. Peter Obi while at Number 10 Downing Street, London.
Ten Downing Street is the office of UK Prime Minister, Boris Johnson.
Obi, who left the shore of Nigeria last night was at Downing Street on Monday where he took some pictures and posted them on his Twitter page.
He wrote: "I just arrived at No. 10 Downing Street, London, for a meeting. Ran into Lord Marland of Odstock—full of warmth as usual. -PO"
The photos have set tongues wagging.
A Twitter user, Olugbenga said "You never become president you don start to travel up and down. This one go be Ajala president o. Dey snap pictures. Oga come back home."
Neferti chipped in: "No. 10 Downing Street, London, is the address of the Prime Minister of the United Kingdom. Peter Obi story is still unfolding my people. We are rewriting a beautiful memoir."
Omo Odua added: "You dey go seek permission from your master abi?? The black man is conquered, The black man is gone Only Biafra and Oduduwa can bring back the pride of the black man."
Jikan Waziri mocked: "Are they coming with the delegates to vote you?"
Okoduwa stated: "No serious politician that is contesting for a crucial presidential primary this week end will traveling to London, that should have come after the primary election."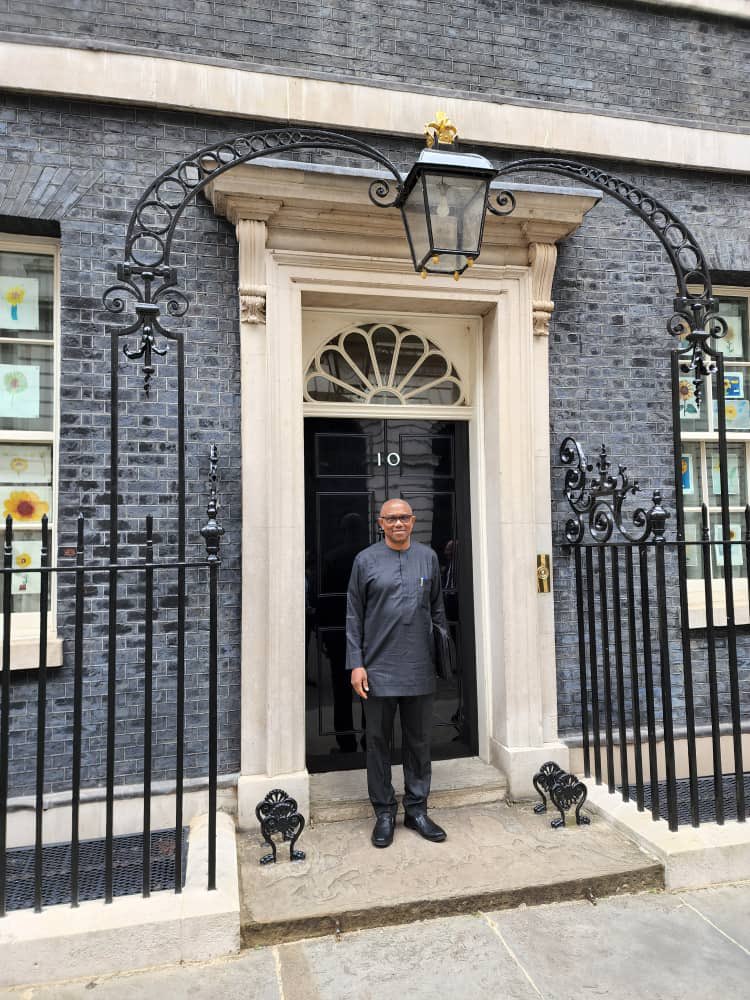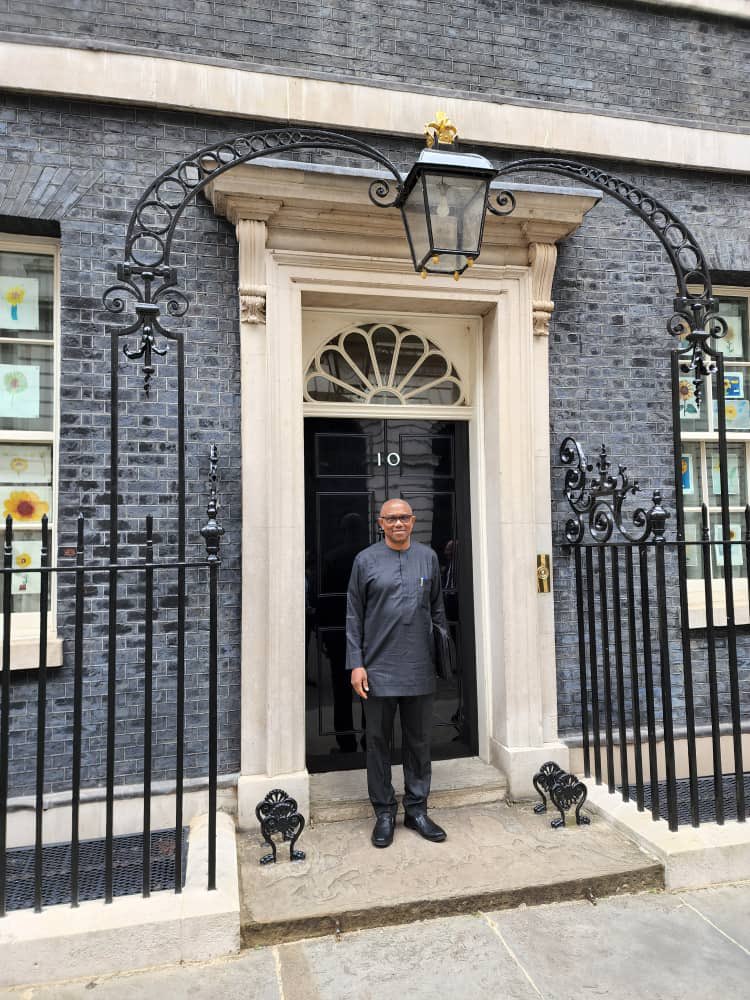 Iheanacho said: "Yea, he should be around sharing Dollars to delegates. That House in front of which he took that picture is where most of the things that happens in the world are discussed. This visit alone can change the cause of actions on 29th May."
Matt Snow tweeted: "Peter Obi is being invited by British prime minister for meeting, and tomorrow someone will tell him Wike is at the same level with Peter. it's either you want Nigeria to move forward or u don't! The choice before us as a country has never been clearer."
Fidelis Anumole wrote: "This is bad. This is very bad. They have seen his popularity, and they are trying to see if their own interests will be served."
Daniel Regha added: "Peter Obi while u are making intentional moves, make sure u have won most of the PDP delegates over cos they alone can decide ur fate in the upcoming election; It's almost impossible for u to rival the APC & win the election outside PDP so ur focus now should be on the delegates."
Load more