President Muhammadu Buhari's new media aide, Bashir Ahmad, has suffered a crushing defeat in his bid to represent a Federal constituency in Kano.
Ahmad was defeated by the All Progressives Congress incumbent Abdullahi Mahmood Gaya, who represents Gaya, Ajingi, Albasu Federal Constituency.
While Gaya scored 109 votes in the poll, Ahmad got a paltry 16 votes.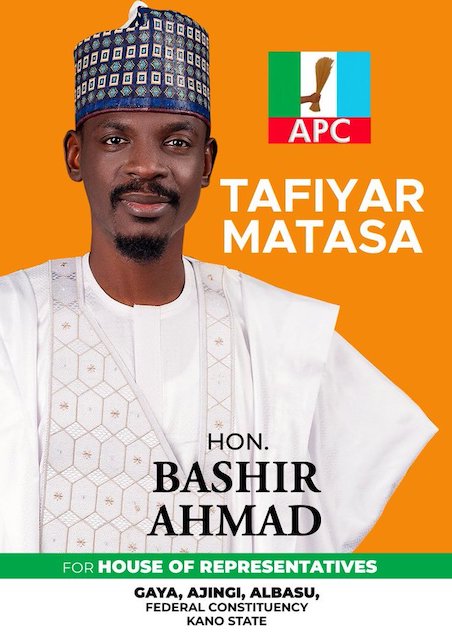 He later claimed in a Facebook post that thugs were used to deny him of victory.
"As an aspirant, I left the venue of primary election for Gaya, Ajingi and Albasu Federal Constituency, because of the security of our majority delegates.
"If I want to compete with the best, thugs shouldn't be part of any election. A dakace mu!", he wrote.
Ahmad was mocked on Twitter after his loss, with commenters telling him that popularity in the social media does not translate to poll victory.
Ahmad has 1.1 million followers on Twitter.
"Delegates are not on Twitter. Politics is local", wrote Kawu Garba, who also mocked Shehu Sani for his loss in Kaduna, despite having 2.2million followers.
Chidi Anunobi wrote: "Bashir Ahmad, my sincere condolences on the sour "breakfast". Come this time next year, by then you are buying fuel, paying NEPA bills & servicing your generator with your own money. Then you will realise how abysmal your government was.It will go round!!!"
Ayemojubar capped the sarcasm in another comment:"Bashir Ahmad is in chronic sifia pains as I speak, they served him hot: 106 – 16.Ase werey o ti e popular even in Kano".
Load more