Stakeholders in Kosofe Federal Constituency of Lagos State on Wednesday rejected the imposition of Mrs. Kafilat Ogbara as the APC candidate for the area.
They lamented that primary election was not held in the area and that the party leadership hand-picked Ogbara to be the candidate of APC in the constituency.
The stakeholders said they want Rotimi Agunsoye, popularly known as (ROT), who is presently representing the constituency at the House of Representatives to fly the party's banner in next year's election as he has done extremely well in representing the constituency.
At a news conference in Ogudu area of Lagos on Wednesday, the stakeholders, who are community leaders, clergymen and others said there was no way Ogbara could represent the constituency as she is not known.
Speaking at the event, Bishop Gbenga Ajani, recalled that the party in the constituency actually conducted a congress on May 15, 2022 to elect its delegates, saying that what took place that led to emergence of Ogbara was selection and against the rule of democracy.
"We can't allow anything consensus or selection. We voted for 50 delegates, some people went from our back to say they are 'gods' and they are not. They have been ruling us for 16 years before ROT came in, we have seen what he has done.
"Some people say they don't want him, we want him back. We will not take it. Ojelabi and his cohort, we want our mandate back. APC is our party. ROT is our man," he said.
Another leader in the area, Pastor Julius Ogidan said "We are not going back to Egypt. We are moving forward, our man ROT is a man of peace. He will come back, we have seen lots of things he has done.
"He has empowered people with Marwa, buses, he empowered widows in Kosofe. In Kosofe, there are boreholes, he fixed ICT, delegates were appointed but there was no election at all."
Alhaji Musa Nasir, Seriki of Hausawa in Kosofe, insisted that no primary was held, where Ogbara emerged as APC candidate for the House of Representatives' seat, urging the party leadership to allow Agunsoye to fly the APC flag, come 2023.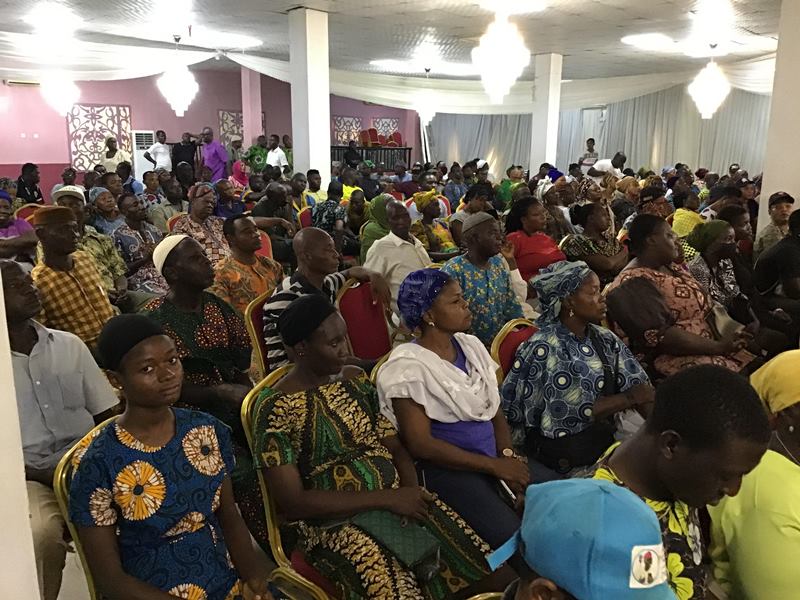 "Please, we are begging you, leave him (Agunsoye) alone. Anybody that does good should be allowed to continue in office. It is wrong, it is wrong not to allow him return to Abuja to represent the good people of Kosofe in 2023," he said.
A community leader in Kosofe, Alhaji Dauda Osinowo said Agunsoye has been a party man and has represented the constituency by keeping his promises.
"We are here to claim our mandate. Rotimi Agunsoye (ROT) has been representing Kosofe and he has been representing us well. And for somebody to lord it over him, we will not accept that.
"They should allow Rotimi Agunsoye to continue to represent us in Abuja. We are appealing to the authorities. Democracy is about equity, fairness and justice. We don't want to go into violence, we don't like this 'magomago," he said.
A Woman leader in the constituency, Mrs. Adedoyin, said that no primary took place at all, saying that it was only congress that was conducted to pick party delegates for the primary.
She added that "We didn't know where they did the primary. We women in Kosofe, we want government to give us our mandate. We don't want another person apart from Agunsoye. We are peaceful people, we don't want anybody to deny us our mandate."
Load more