Akin Kuponiyi
Again, human rights lawyer and activist, Barrister Malcolm Omirhobo causes a stir at Federal High Court on Monday when he appeared in a combination of a lawyers and traditional religious practitioners garb.
The lawyer had dressed in a similar way to Supreme Court, Abuja last week in protest against the recent ruling of the apex court permitting Muslim students in Lagos schools to wear hijab with their uniform.
He described the garb as one usually worn by Olokun traditional worshippers.
In Lagos, colleagues of Omirhobo looked on in amusement as he took his seat waiting for the day's proceedings to commence on Monday.
However, it is not know if the Judge will allow him to address the court in his Olokun dress.
See photos below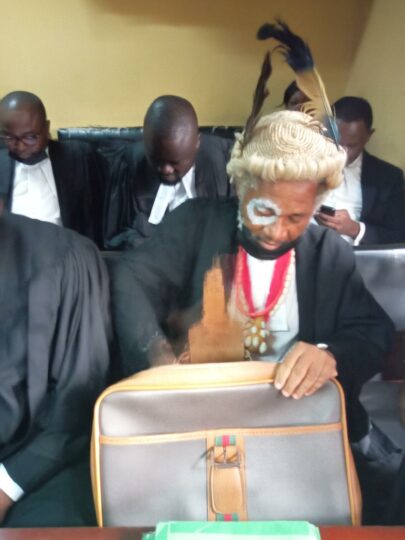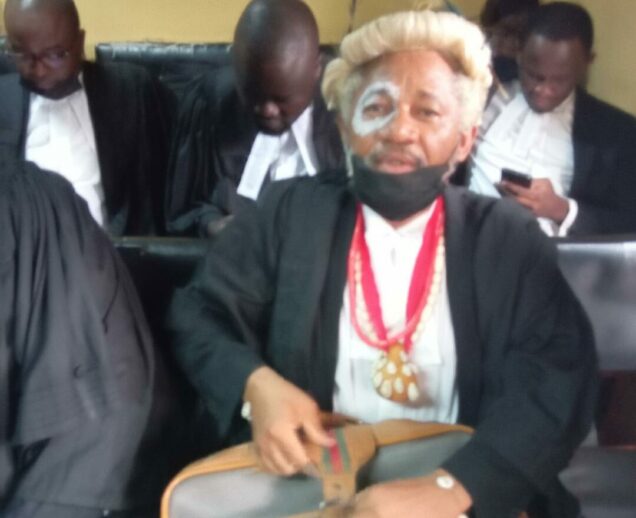 Load more