A woman caused some commotion at a Lagos petrol station on Thursday, stripping and grabbing the nozzle of one of the pumps.
She then sprayed the fuel on waiting vehicles and around the station, triggering an instant alarm by bystanders on what could follow.
Along with a policeman and a staff of the Lagos State Transport Management Agency (LASTMA), the crowd surrounded her and struggled to retrieve the nozzle from her.
They then carried her away before she set the entire station ablaze.
The incident happened at the AP Adova station near the roundabout in the Falomo area of Ikoyi.
The woman was reportedly a staff of the station.
In the aftermath, the staff used water to wash off the petrol sprayed on the floor and vehicles.
Watch the drama: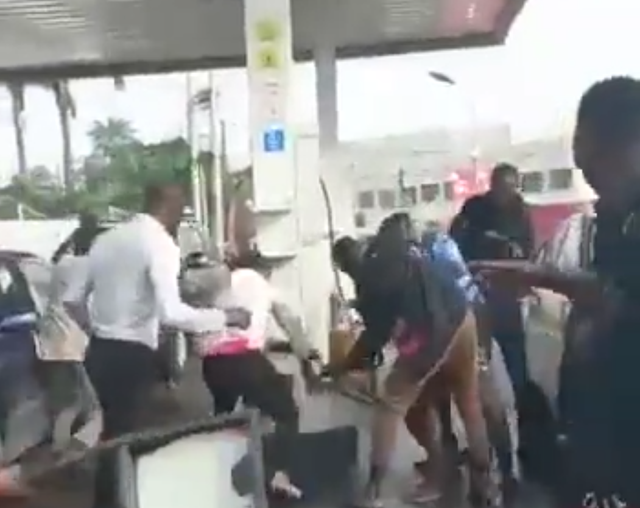 Load more