Pupils of Sunshine Primary School in Ile Ife, Osun State have staged a peaceful protest, calling on President Muhammadu Buhari to negotiate with the Academic Staff Union of Universities (ASUU) to find a lasting solution to the problems in the nation's universities.
The pupils, with their proprietress were armed with placards as they staged a peaceful walk'
Proprietress of the school, Dr Bisi Anyadike decried that ASUU had been on strike for over five months with the students at home.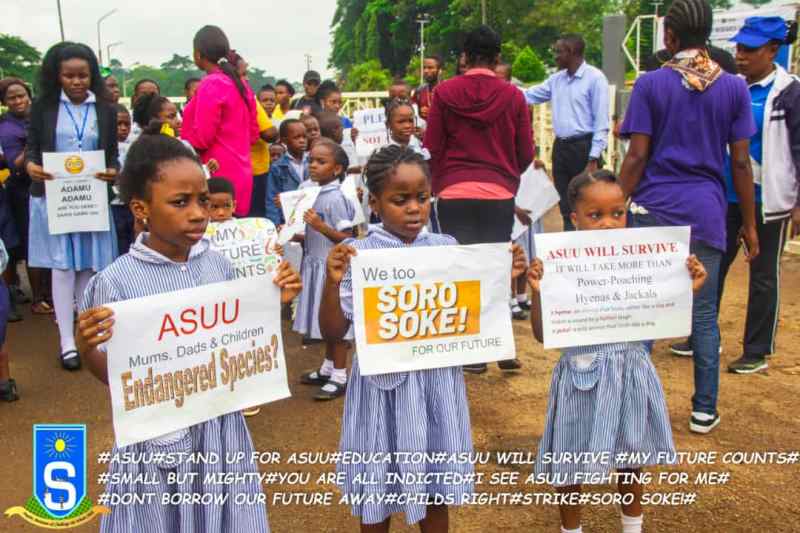 "Sunshine is located in a university town and is so closely knit with the university community and even if children's parents are not ASUU members they are well aware of the strike and its immediate effects. We consider, among other things we owe it to them, to teach them and to explain to them what is going on.
"First we taught them how ASUU is struggling to bring back the lost splendour of our universities that people all over the world once sought to be part of, to bring back the lost values of that time and improve on them to make these values relevant for future," she said.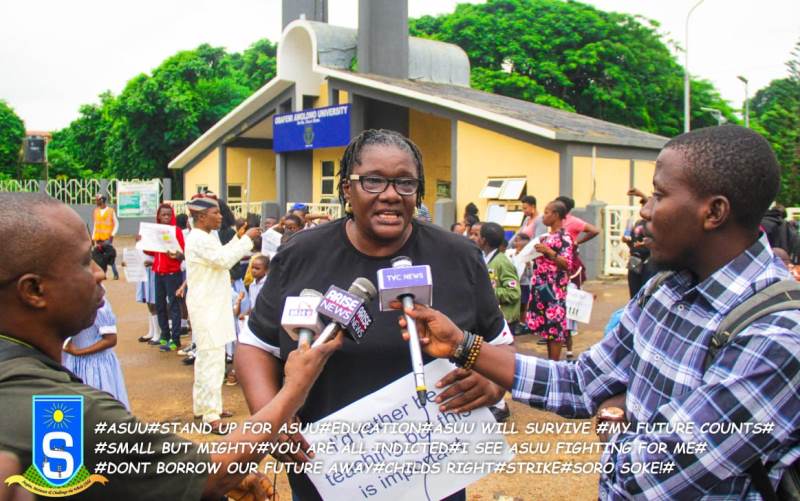 Anyadike lamented the unfortunate situation where the government did not not treat education as a priority or had sufficient interest in it at the moment.
"This has left ASUU no choice, but to embark on various forms of demonstration like boycotts, communiques, unending negotiations and finally strikes, all in a bid to have their voices heard and raise awareness, the way it's done in other sectors and all over the world.
"The challenging task of nurturing critical thinkers, encouraging young children to communicate their opinion and to effectively take a stand had been motivated even when it involves suffering and hardship came through. They took a stand to add their voice to the struggle for a better future for themselves. And the decision to stage a peaceful protest was born!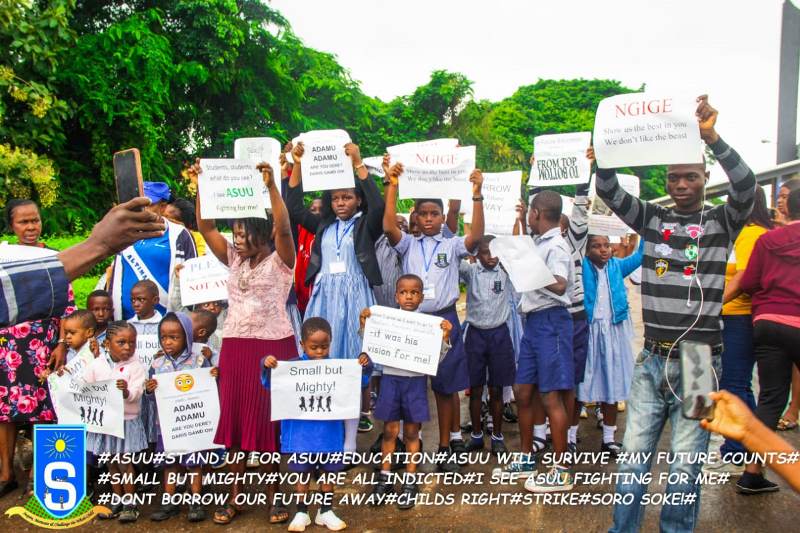 "It took a lot of courage from the children themselves and their teachers. Coming up with the placard wording suggestions was the best part, there was a tremendous amount of debate among the older children and it showed that they had effectively begun to learn how important it was to look at issues from various perspectives and practice how to respectfully communicate one's opinion with others," she explained.
According to Anyadike, "what better way did we have to reward our children than to put our teaching to practice- with their very own peaceful protest? On our way back a little 8-year-old exclaimed that she had really enjoyed herself, a 10-year-old said he was afraid that the police would come and shoot at us, another 10-year-old replied they couldn't because #ENDSARS had put an end to that.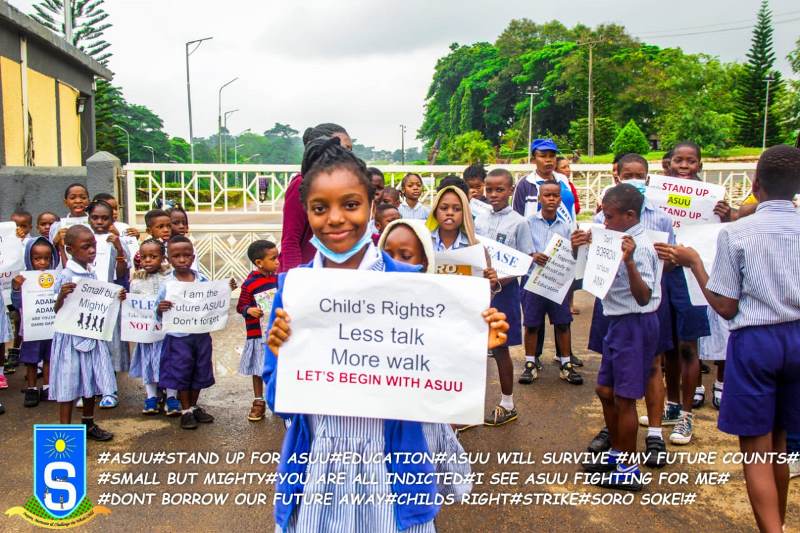 "Then a 9-year-old asked 'Will the government listen to us?'. I replied 'I don't know if they will listen, but I know that they will hear and I pray that you will touch some hearts and prick some consciences."
Load more