Someone in the state of Illinois in the United States has won the whopping $1.34 billion Mega Millions jackpot, drawn Friday night.
The closely-watched jackpot is the second-largest in Mega Millions' history. It also marks the nation's third-highest lottery prize yet, across all games.
The winning numbers for the $1.337 billion jackpot (with an estimated cash option of $780.5 million) were: 13-36-45-57-67, Mega Ball: 14.
One lucky ticket in Illinois won it all, beating the 1 in 303 million odds of winning the game's jackpot.
Mega Millions didn't identify the ticket holder by name as of Saturday morning, according to the lottery game's website.
"Congratulations to the Illinois Lottery for selling the winning ticket," Pat McDonald, Ohio Lottery director and current lead director for the Mega Millions Consortium, said in a news release.
"We are thrilled to have witnessed one of the biggest jackpot wins in Mega Millions history. We're eager to find out who won and look forward to congratulating the winner soon!"
At the time of Friday's drawing, the jackpot was $1.28 billion.
Lottery officials reported the amount rose to $1.337 billion Saturday morning, according to the Mega Millions site. The $1.337 billion jackpot is for winners who choose the annuity option, with the prize paid over 29 years. Most opt for the cash option, which for Friday night's drawing was an estimated $780.5 million.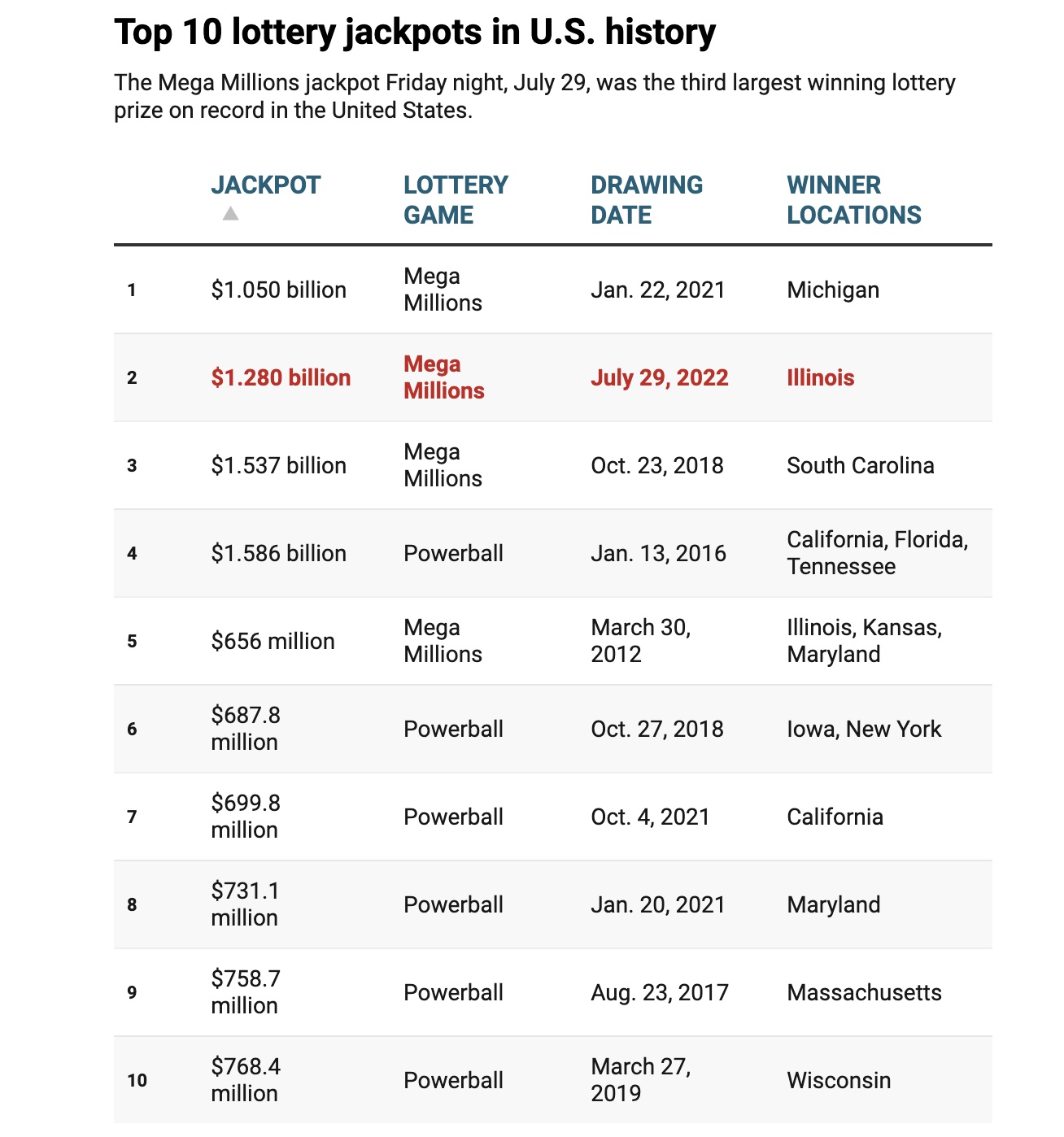 Load more