The General Superintendent, Deeper Christian Life Ministry, Pastor William Kumuyi on Sunday unveiled two new books to mark the first anniversary of the Global Crusade of the church.
The two books are "The Minister Shown Approved" and "Voyage to Liberation."
The first book, "The Minister Shown Approved" is aimed at equipping believers for the great end-time harvest, while the second, "Voyage to Liberation" is a step to spiritual freedom and power.
Unveiling the books at the ongoing Global Crusade with Kumuyi (GCK) in Ikorodu area of Lagos, the man of God said the series of crusades in the last one year had impacted 30 million lives across the globe.
Kumuyi said "We live in a crisis-ridden world. In the midst of scientific breakthroughs and technological advancements, we are witnessing increasing economic, social, cultural and ecological upheavals all of which impact negatively on the quality of life globally.
"People across the world are grappling with deep-seated emotional problems. Dependence on psychotropic drugs is on the rise. Suicide rate has spiked. It all has to do with the fallen nature of man."
He stated that the mandate of Christ to proclaim the gospel led to the birth of the GCK, proclaiming the gospel, and bringing reprieve and solace to a world gripped with mounting and seemingly unresolvable crises.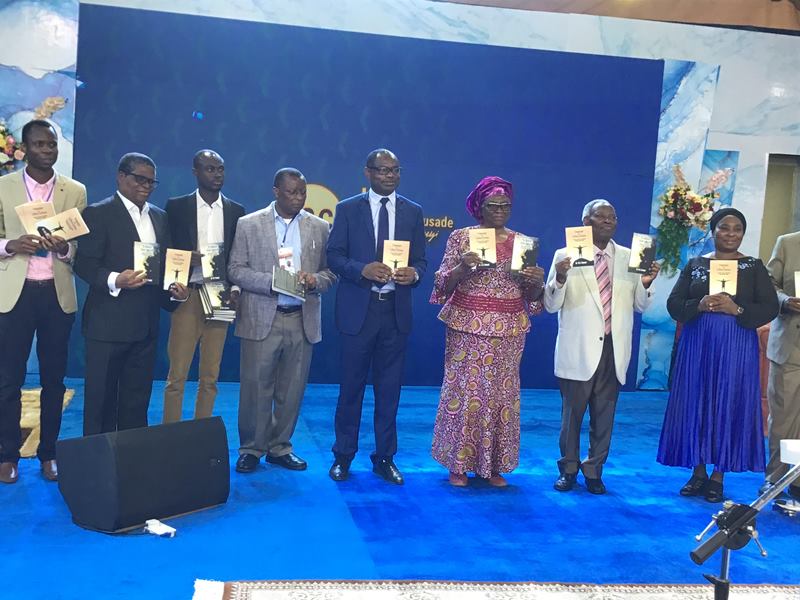 "What began as a mustard seed about a year ago with deepening roots, has spread far and wide and blossomed as we stand in awe of the mercy and might of God.
"Based on statistics and analysis of our media streams, the GCK over the past year, has reached more than 150 countries with a monthly average physical audience of between 40,000 to 150,000 and virtual audience of over 3,000,000 people globally.
"We have documented over 200,000 people across the world who have been saved and transformed during these crusades. More than 30 million people have been impacted globally in the last year through the GCK," he disclosed.
The revered man of God said it had been an honor and a rare privilege to work in concert with an incredible group of individuals who are also committed to reaching all nations and all men for Jesus.
He stressed that not only had the church witnessed the great miracle of salvation in so many hearts, but witnessed testimonies of healing and deliverance as people with stroke, blindness, deafness, cancer, covid-19 infection and all sorts of challenges had experienced God's intervention in response to the simple and straightforward prayer of faith, offered in the name of Jesus. 
"There is however more to be done than has been accomplished. The media as the fourth estate of the realm can be the publishers of grace. You are held in high esteem as ambassadors of goodwill on God's behalf and for mankind," he said.

Load more