Pastor Bisi Adewale said many Nigerian pastors are hurting and need to create personal time to heal from all the disappointment, stress, and other challenges encountered in ministry.
The cleric stated this on Thursday, alongside his wife Yomi, while speaking with journalists on a 3-day international ministers' family conference scheduled for September 15 and 17 at the RCCG Maranatha Parish Gbagada.
The conference is tagged 'Excellent Family, Excellent Church'.
Pastor Adewale, who is also the founder of FAMILY BOOSTER MINISTRY, a non-denominational ministry of home affairs, said the conference was borne out of the desire to look deep into the lives of Pastors and Church leaders.
He shared some stories of how he and his wife recently met some pastors who confessed to not enjoying their marriages despite providing solutions to other people's marriages.
Pastor Adewale said:
"Pastors are special people, they are the ones that most Christians call first whenever they need help, they are consulted for almost everything, they have to act as marriage counselors, financial counselors, psychologists, trauma healing experts, guarantors, lawyers, accountants, health experts, fathers, pillars, etc.
"They are consulted for almost every problem by everybody. Often maligned on social media, and stabbed at the back by their own people, they are seriously needed every day by the same people that are hurting them.
"They stand with people when they get wedded, stand with them if can't become pregnant, assist if pregnant, called by 1 am when they are in Labour, raised money if there are complications that need surgical operations, name the baby, nurture the baby spiritually to youthful age, wed out the youth, attend to them if the marriage runs to trouble waters or hit the rock, bury elderly that dies, support the bereaved families. Despite all these they are still grossly undervalued, underrated, not appreciated, not recognized, abused, maligned, hated and not well paid.
"Pains of Pastors are much, with many being the subject of bitter gossip in Church, but they must not be angry but continue to smile as they suffer.
"We need to ask ourselves, "Where do pastors go when they need help?" WHO talks to them when they are down? Who will help them if they have a marital challenge?
"Most Pastors are lonely, sick, and poor, but work 24/7, some without vacation or time to rest. Over 70% of ministers report not having a close friend or someone to talk to when they need to.
"Our findings at FBM revealed that many pastors, church leaders and ministers are passing through many challenges that they find difficult to discuss with anybody. For some of them, it is their marriage, and emotional battles, for others it is deep health issues and some needs new knowledge to drive their ministry.
"We also discover that the majority of pastors' wives are not happy with the state of things in their homes. While lots of pastors' children are turning against their parents and many youths are turning their backs on the Church.
"As such, it became necessary to help and stir up conversations about Pastor's HEALTH, MARRIAGE, FINANCE, AND FAMILY LIFE, so as to help strengthen these Men and Women who are attending to the need of others building our society, this is the reason FBM has gathered together experts that can dissect issues that affect Pastors and their families."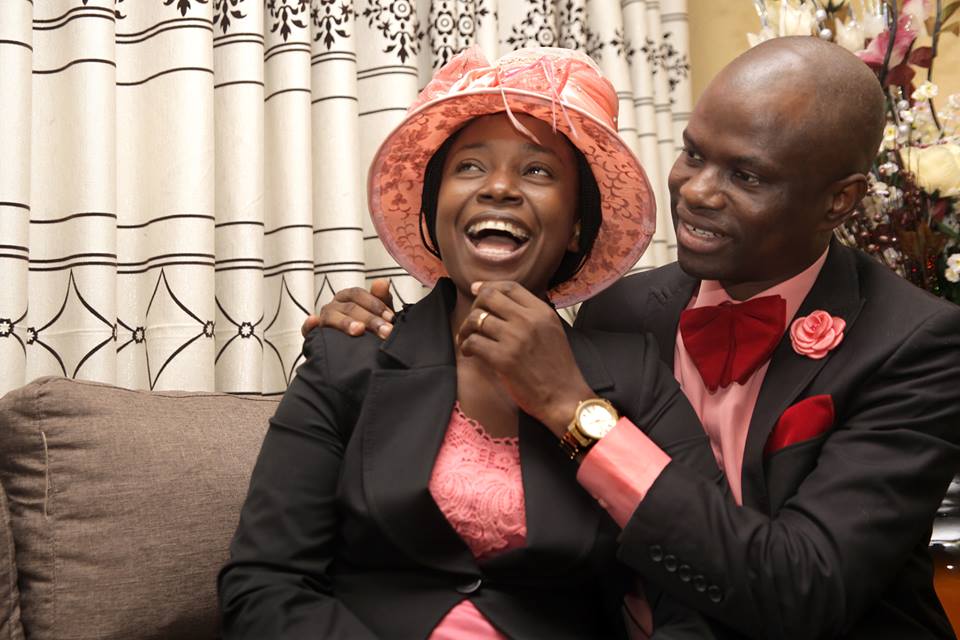 Yomi Adewale, on her part, confirmed that Tony Akinyemi, Albert Aina, and Mike and Gloria Bamiloye are parts of the speakers for the conference.
She noted that the conference was an assignment from God for her and her husband Pastor Bisi Adewale to ensure that Pastors and their wives have a fulfilled ministry and a fun-filled marriage.
According to Yomi, some of the contents of the conference include the following listed below;
– How to gain and retain youths in Church
— Ministry: Building stronger Churches as a Couple-in-ministry
— Emotion: Inner healing for hurting Pastors and their Wives
— Marriage: How to maintain strong marriages in ministry
— How to build better marriage in your Church
— 54 Pillars of Marriage Success
— What Every Couple-in-Ministry must never do
— Marriage and Ministry striking a Balance and lots more.
For more inquiries on the conference, the public is urged to contact [email protected], 08056457013, or 08068312004.
Load more