Losing weight and looking fit is serious business!
It is no news that the trend is to look trim, smell nice, and keep good company. The wave of looking fit has pushed Nigerians, particularly female celebrities, to change their bodies.
There is no doubt that weight gain can be harmful to one's health if not controlled.
This article discusses five celebrities with heavy or huge figures who felt the need to slim down. Some had to diet or through surgery to keep fit and attain their figure.
1. Eniola Badmus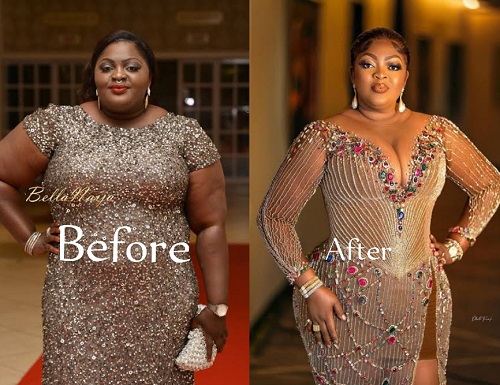 Eniola Badmus is a versatile professional film actress, scriptwriter, entertainer, and social media influencer. Known for her roles as 'Bursty' and 'Gbogbo Big Girls' in Funke Akindele's Omo Ghetto series and Jenifa's series, the 40-year-old actress debuted a slimmer body in 2022.
Her amazing body transformation got people talking, it literally broke the internet. She revealed in a recent interview that she lost more than 33kg and that "weight loss is not easy".
Although she didn't reveal if she lost the weight through diet, exercise or surgery, tongues have been wagging.
2. Lepacious Bose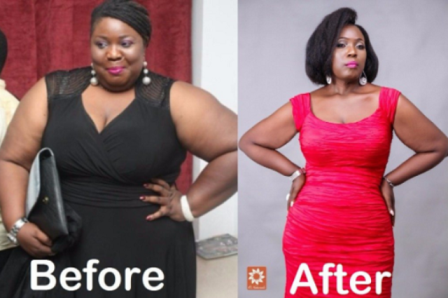 Another female celebrity that lost so much weight is Bose Ogunboye aka Lepacious Bose. She is a popular comedian, film actress and TV personality.
Unlike Eniola Badmus, Lepacious is more open about her weight journey. She has lost over 70 kg. Formerly a size 32, Lepacious now wears a size 14! Speaking about how she achieved her transformation, she said that she stopped eating anything that comes her way and had a weekly food programme.
In 2018, she revealed that she did "a little bit of skin removal and surgery".
3. Uche Ogbodo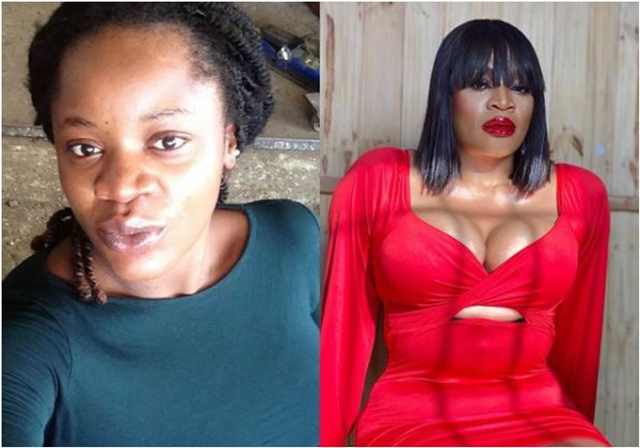 Nollywood actress Uche Ogbodo began her weight loss journey after she had her baby in 2018.
According to her, she gained a lot of pregnancy weight and needed to shed the excess weight to stay relevant in the Nigerian movie industry. The actress decided to hit the gym to shed a few pounds but has become taken to working out and now actively works out in the gym.
She is also a paid influencer for a weight loss brand.
4. Elvina Ibru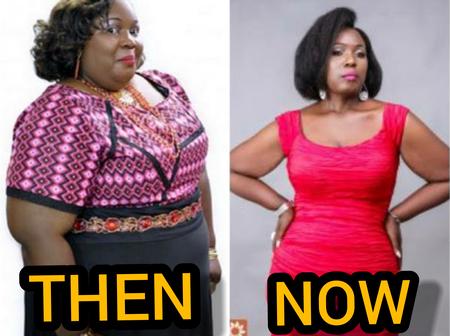 Yet another mindblowing body transformation is that of the 50-year-old actress, Elvina Ibru.
Despite winning a Miss Big and Beautiful Competition UK, the beautiful actress still chose a slim decision. Elvina lost a lot of weight, coming down to 103kg after formerly weighing 210kg.
She revealed that she "felt sluggish and trapped in her own body", hence her decision to lose weight and keep fit.
5. Chigul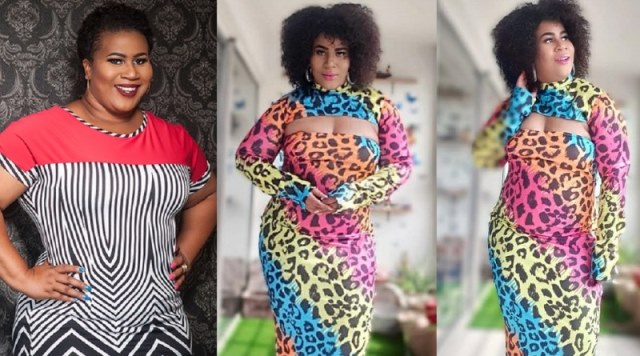 Comedienne Chioma Omeruah, best known as Chigul is also flaunting a slimmer physique.
Fans were shocked when she shared photos of herself on social media showing off her toned new figure. Chigul has frequently opened up about her weight in interviews and comedic performances, and she decided to get her body the way she wanted it.
Load more