Nigerian filmmaker, broadcaster, entrepreneur, and philanthropist, Mosunmola Abudu, popularly called Mo Abudu, is grateful for life as she turns 58.
The media mogul in a post on her Instagram page shared some stunning ageless pictures of herself and her grandchildren as she thanked God for the gift of life.
The Ebonylife Studios boss thanked God because according to her, this year's photo shoot is her best birthday photo shoot ever, especially since she got to do it with her darling grandsons.
In one of her posts, she wrote: "On today my 58th birthday, I am grateful oh Lord ❤️🙏🏾❤️"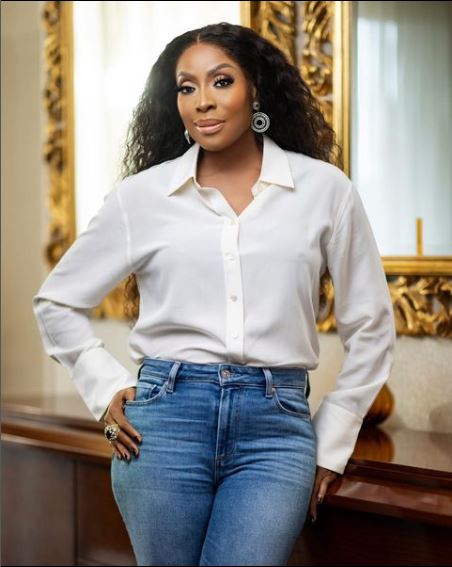 In another post, she wrote, "Best birthday photo shoot ever with my darling grandsons.🥰🥰🥰
Ireoluwa I can still get to sit still, TJ on the other hand is another story, 😂😂😂 but on this particular birthday photo shoot, TJ knew it was special and behaved himself. 😁😁😁
TJ and I also giving you some dance steps here 😂💃🏽😂. Remember my one hand dance 😂😂😂
To the amazing glam squad 😊, thank you @kelechiamadiobi, @bare2beauty, and @adefunkee 😍
#Awesome God
#HeartfullOfGratitude
#ItsMyBirthday
#58Today"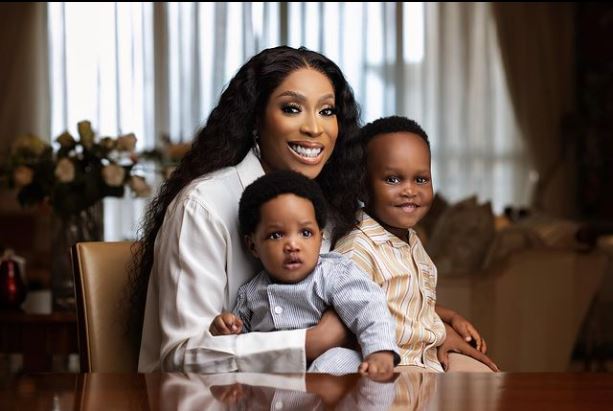 Abudu started her professional career as a recruitment consultant in 1987 with the Atlas Recruitment Consultancy firm in the UK, from where she moved to Starform Group in 1990.
She returned to Nigeria in 1993 and was head-hunted by Arthur Andersen to head the Human Resources and Training for oil giant, ExxonMobil.
She is the founder of Vic Lawrence & Associates Limited. She created, produced and presented Moments with Mo.
The multi-award-winning creative later founded a television station (Ebony Life Television) and has been producing entertainment content till date.
The Hollywood Reporter rated Abudu as one of the 25 Most Powerful Women in Global Television while Forbes described her as Africa's Most Successful Woman.
Load more