The coffin of Queen Elizabeth II arrived at Westminster Abbey at exactly 11:00 am for the first funeral service.
The 2,000-strong congregation rose up as the procession of the coffin enters the 13th Century church.
Immediately the choir began with the song "I am the resurrection and the life" – the first of five lines of scripture, known as the Sentences, which have been sung at every state funeral since the 18th Century.
For the final two of the Sentences, the choir of the Chapel Royal, St James's Palace will join in, ending with a line from Revelation 14:13: "From henceforth blessed are the dead which die in the Lord: even so saith the Spirit; for they rest from their labors. Amen."
Prior to the beginning of the service, the Queen's coffin was followed to the Abbey by King Charles III, his sister Princess Anne, and his brothers, Princes Andrew and Edward.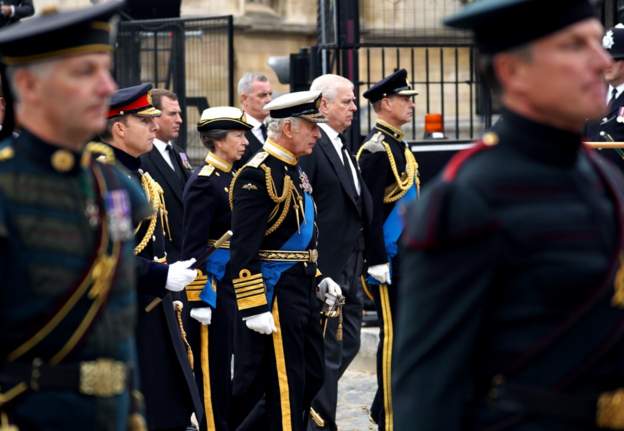 Princes William and Harry, and Peter Phillips, who's the son of Princess Anne and one of the Queen's other grandsons also followed the coffin.
Following behind them are other senior male royals: the Queen's cousin the Duke of Gloucester, her nephew the Earl of Snowdon, and Anne's husband Sir Tim Laurence.
Hundreds of thousands of people were lining the streets of the capital to watch the funeral unfold.
Hundreds of dignitaries were also at Westminster Abbey. Some of the dignitaries included all of the Queen's former prime ministers, as well as US President Biden and French President Macron.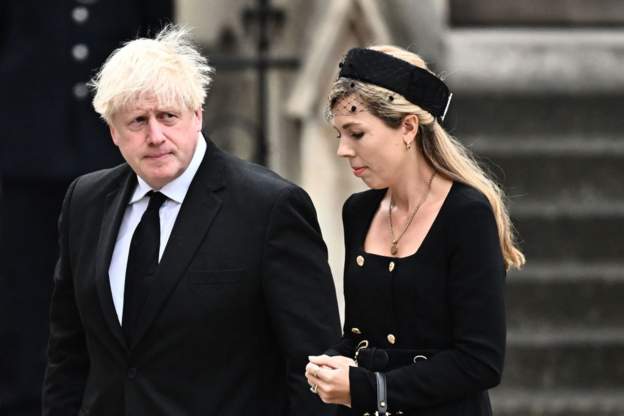 However, the first funeral service at the Westminster Abbey will be led by The Dean of Westminster, David Hoyle.
The Archbishop of Canterbury, Justin Welby, will give the sermon and the commendation – the ceremonial moment when the Queen is entrusted to God.
Prayers will come from the Archbishop of York, the Cardinal Archbishop of Westminster, the Moderator of the General Assembly of the Church of Scotland, and the Free Churches Moderator.
Prime Minister Liz Truss and the Secretary General of the Commonwealth Patricia Scotland are set to deliver lessons – readings from scripture.
And it will be down to the Dean of Westminster to pronounce the blessing.
After the service, a second procession will take the Queen's coffin through London and on to Windsor Castle.
Ahead of the funeral, King Charles said he had been "deeply touched" by public support for him and his family.
Load more