Lagos State Governor, Babajide Sanwo-Olu on Friday re-emphasised that his administration's policy of tolerance on issues of gender-based violence is non-negotiable.
Sanwo-Olu spoke at the Lagos State Domestic and Sexual Violence Agency (DSVA) Governor's Commendation and Award Ceremony, held in Ikeja area of the state.
The governor said his administration was willing and ready to collaborate with organizations and well-meaning individuals to nip this menace in the bud.
"Our policy of zero tolerance on issues of gender based violence is non-negotiable and we are willing and ready to collaborate with organizations and well-meaning individuals to nip this menace in the bud," Sanwo-Olu, who was represented at the event by his wife, Dr. Ibijoke Sanwo-Olu said.
The governor said it was gratifying that all hands were on deck and that he was certain that "our efforts will yield the desired fruit of eradicating this menace in our society."
He explained that since the inception of his administration, the fight against domestic violence and sexual abuse had been on the front burner, saying that his government had initiated programmes and strategies which had been very effective, particularly in breaking the culture of silence under which this heinous crime had continued to be perpetrated with impunity.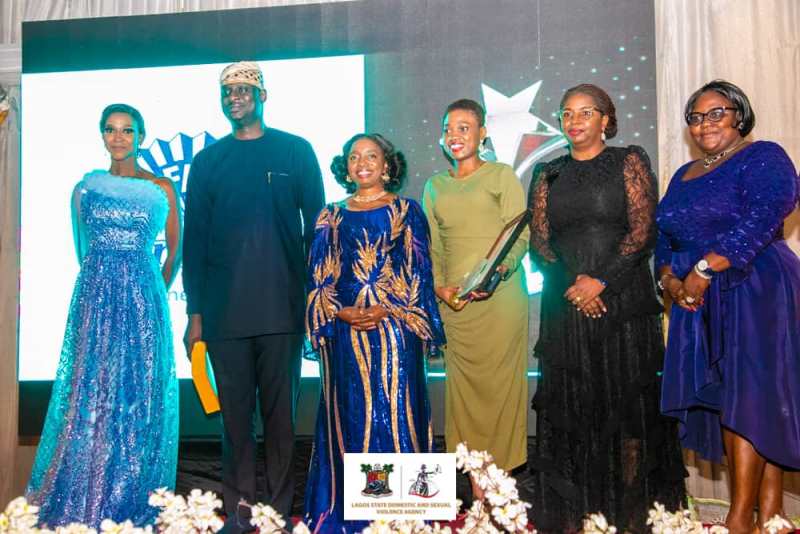 Sanwo-Olu stated that the family is the foundation of the society and that a stable family unit could raise strong men and women who are capable leaders in the society.
"If we want to build the Lagos of our collective desires, then we must tackle any obstacle to the peace, tranquility and positive growth of the family unit. This award and commendation ceremony is a culmination of the month long drive and sensitization exercise which brings to the fore the need for an affirmative action on Domestic, Gender and Sexual violence which is destroying the fabric of our society.
The governor charged the awardees to do more as there is much more work to be done, saying "we cannot rest on our oars until we achieve our goal of making Lagos free of sexual and gender based violence. We must continue to sensitize the populace and  ensure that no perpetrator of this evil go unpunished to serve as deterrence to others."
The Attorney General and Commissioner for Justice, Moyosore Onigbanjo, lamented that domestic and sexual violence had been one of the most pervasive violations of human rights in the world and one of the least prosecuted crimes, and one of the greatest threats to lasting peace and development.
He said statistics had revealed that individuals of every tribe, ethnic group, faith and background might experience domestic violence, but that some communities were disproportionately affected.
"In order to combat the prevalence of Domestic and Sexual Violence, the State Government is giving priority for adequate reporting and concerted effort is being made towards the prosecution of reported cases timeously. This important development will also help survivors receive holistic support, including medical, legal, psychosocial support, and justice.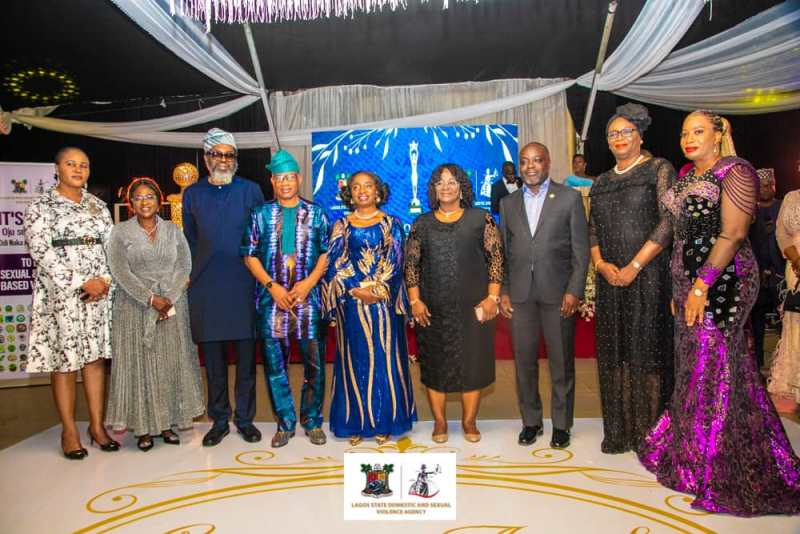 "While the data reveals that we are gradually breaking the culture of silence, we are, however, not oblivious of the fact that these issues continue to remain grossly underreported.
"I think we can all agree that the time for complacency is long gone and now is the time for stronger action. This is of utmost importance as this Administration has declared a Zero Tolerance for Sexual and Gender Based Violence," he said.
Onigbanjo said violence against women, children and men had tremendous costs to communities, nations and societies, saying if left unaddressed, these human rights violations posed serious consequences for current and future generations as well as efforts to ensure peace and security in Lagos State.
Load more