Thousands of women on Monday thronged the streets of Okene, Kogi State to drum their support for the APC Presidential candidate, Asiwaju Bola Tinubu.
The large crowd shut roads in the area as they marched in procession in support of Tinubu.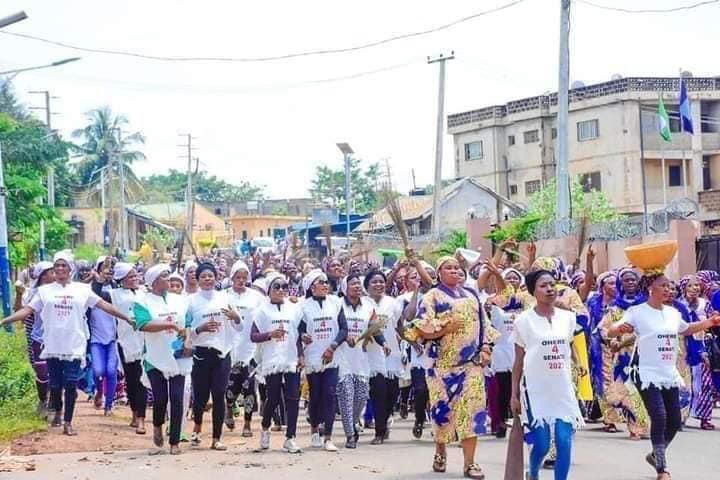 Kogi State Governor, Yahaya Bello described the massive turnout as "testing of the microphone" as the real march would be held later.
Watch video below: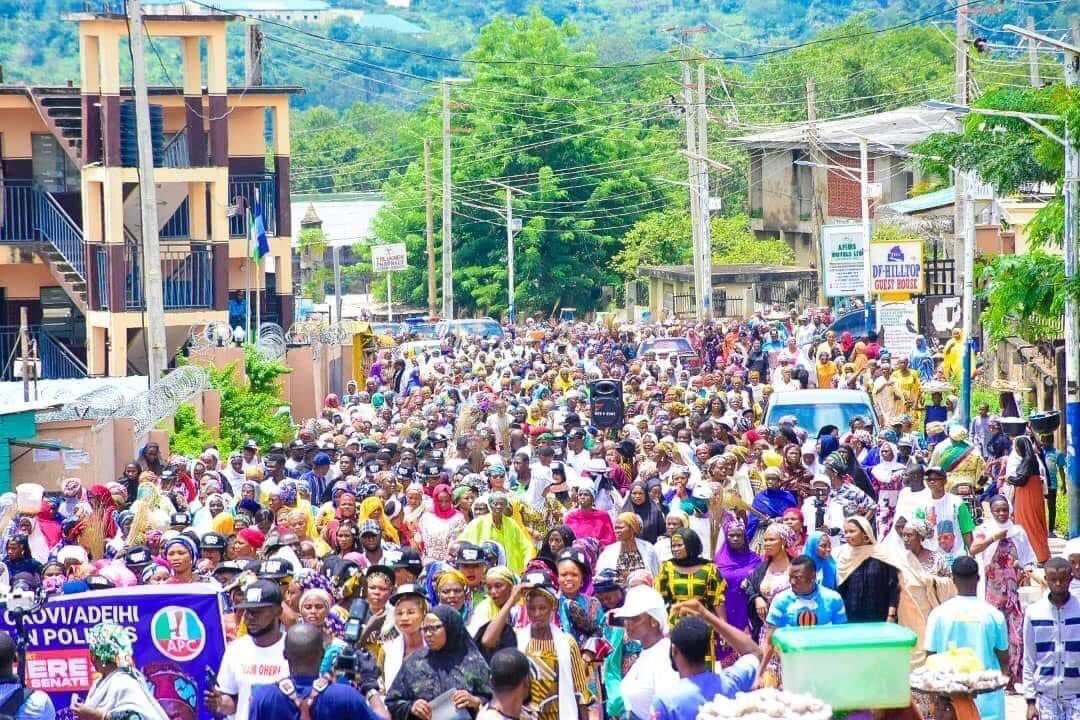 Load more