More photos of the APC Presidential candidate, Asiwaju Bola Tinubu havr emerged from London where he has gone for a break.
There have been rumours that the the APC presidential candidate is seriously sick.
Few days ago, he had released a video of him walking out on a spin bike to show Nigerians that he is hale and hearty.
He wrote: "Many have said I have died; others claim I have withdrawn from the presidential campaign.
Well… Nope.
"This is the reality: I am strong, I am healthy and I am READY to serve Nigerians from Day One."
On Tuesday, Tinubu was seen on suit meeting with some people who appeared to be businessmen.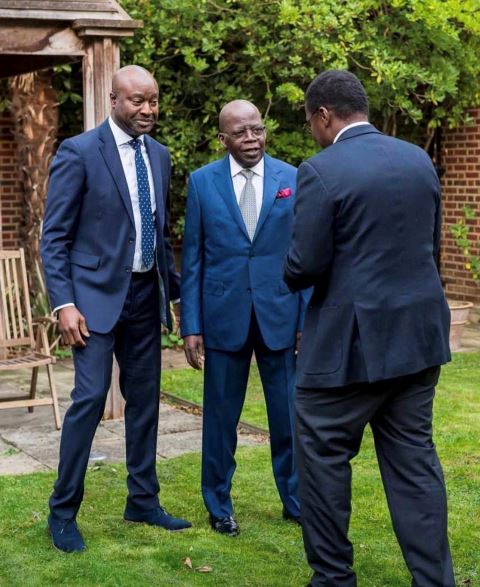 The photos were posted on the Facebook page of Bashir Ahmad, an aide to President Muhammadu Buhari and deputy director, New Media, APC Presidential Campaign Council.
Bashir wrote: "Meet our presidential candidate, Asiwaju Bola Ahmed Tinubu.
"He is 100% ready to take over from President Muhammadu Buhari at the end of his tenure on May 29th, 2023."
Load more