Okafor Ofiebor/Port Harcourt
Youths of Bodo town in Gokana Local Government Area of Rivers State on Tuesday blocked access roads to the area in protest over oil spills that have ravaged their communities in recent times.
The youth are also reported to have stopped Julius Berger, Plc and other companies carrying out projects in the town from working until their demands are met.
It was learnt that the youths are demanding N40 million as compensation to each member of the community as compensation from Shell, the alleged owners of the facilities responsible for the oil spills.
It was learnt that the protesters also stopped companies working at the identified oil spill sites from working over alleged failure of Shell Petroleum Development Company, SPDC to pay them compensation.
Unconfirmed reports had it that in midst of the confusion, some members of Investigation team were physically molested and temporarily held hostage.
An Environmentalist and the Executive Director of Youth and Environmental Advocacy centre YEAC-Nigeria, Dumnamene Fyneface, confirmed the protest to PM NEWS.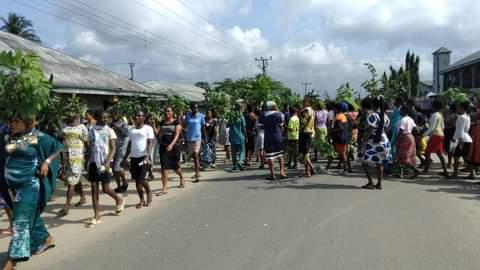 He attributed the protest to rumour of a "fake" Joint Investigation Report on the spill.
He claimed that reports from Bodo show that the companies investigating the spills came with some forms which they tried to hoodwink the members of Joint Investigating Team to endorse
It was learnt that members of investigation team included, Lawmakers, traditional rulers prominent members of the community and representatives of SPDC, NNPC, National Oil Spill Detection and Response Agency, NOSDRA and others.
Preliminary findings of the earlier spills showed that they caused by ruptured Trans Niger Pipeline operated by SPDC.
The company also admitted that the spill were caused by equipment failure and "only about five barrels of crude oil spilled'".
There have been oil spills about four times in the community within August and September 2022, leading to the destruction of aquatic life and the environment in the area.
Youths and other stakeholders in the community had made in position paper presented to the Joint Investigation Visit (JIV) over a month ago, requested among others, the provision of relief materials for people of Bodo community to cushion the effect of the spills.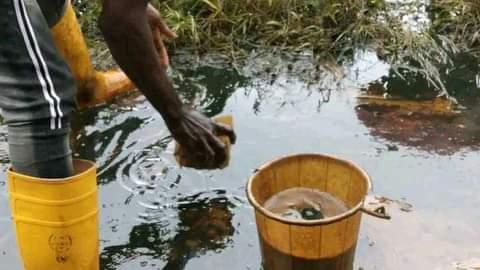 The executive director of YEAC-Nigeria, Fyneface Dumnamene Fyneface, explained that the spills occurred on the Trans Niger Delta Pipeline (TNP) that passes through the community to the Bonny Export Terminal which is operated by Shell.
Fyneface stated that the August 30 spill occurred on the same spot where there was a spill on August 24, but it was not clamped immediately by Shell as discussion was still ongoing with the community for access to the site.
Shell and NOSDRA were yet to react to the protests at the time of filing this report.
Load more