Ibadan, the Oyo State capital was grounded on Tuesday as thousands of supporters staged a walk for the presidential aspiration of the APC candidate, Asiwaju Bola Tinubu.
The march is coming a day after the Labour Party's presidential candidate, Peter Obi's supporters staged a two-million-man march in Ibadan with a disperse attendance.
Watch video below: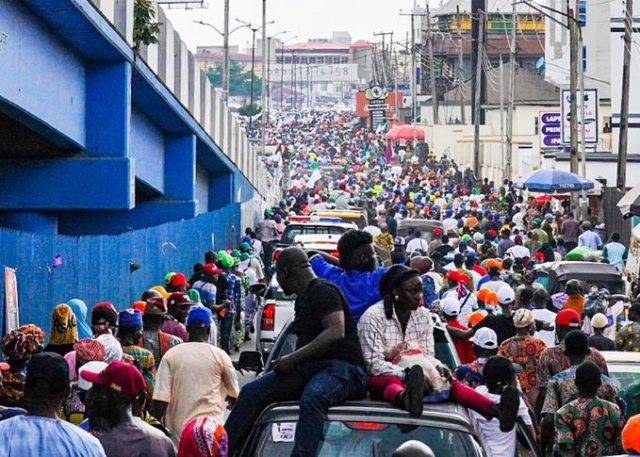 The supporters in Ibadan today were chanting solidarity songs to Tinubu, with some chanting 'soro soke.'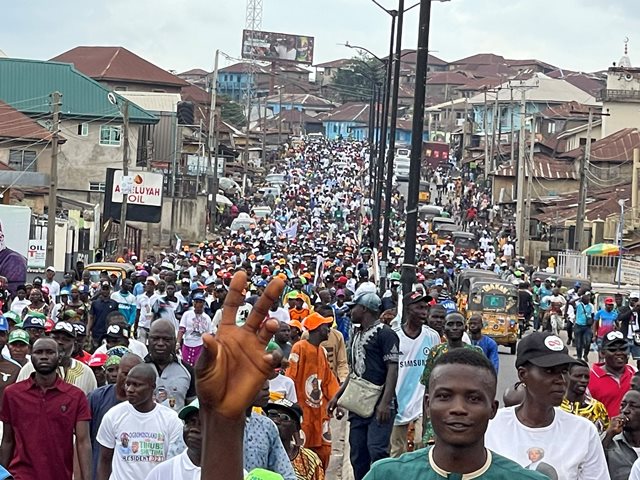 There was standstill in major roads as massive gridlock took over.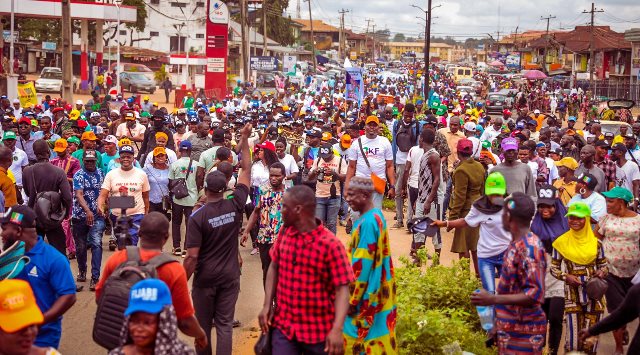 Load more