Gbenga Omotoso is the Lagos State Commissioner for Information and Strategy. In this interview, he spoke extensively on what Governor Babajide Sanwo-Olu has achieved and why he thinks Lagosians will give him a second term in office. Except.
Are we making Progress in Lagos?
What is currently happening in Lagos today goes beyond progress. Let me take you back about two days before now, Mr Governor said considering the situation of things all over the world, inflation rate, rise in prices of good and services and disruption in supply chains, everything is tight all over the world, Gas supply occasioned by Ukraine Russia war, among others.
He felt it was time to for us to raise the salary of civil servants so that one will not wait for them till they start to complain by threatening to go on strike before doing that, he said we are doing this because this is Lagos and we are Lagosians. That shows that Lagos is making progress, if others are saying that there is a downcast and that they are not feeling fine about what is going on about the economy all over the world and he is saying people should be excited because the gesture will put more money in their pockets and this will have effect on those offering goods and services and the general economy of Lagos. Considering the welfare of workers and infrastructure projects done in Lagos, I think Lagos is making steady progress.
Is salary increment not Political?
First, let us say that no matter what percentage we are talking. if it's not zero percent, I think anyone that is putting more money into your pocket now is doing you a world of good. He is saying that we appreciate the service you're providing and despite the fact that things are so hard, you're till carrying on and you are putting smiles on the faces of Lagosians who are coming to government offices. No matter how low or high the percentage may be, I think the symbolism is that at this particular time, Mr Governor feels that workers deserve a raise and he has pronounced it.
And if you listen to him very well, he said he has instructed the Office of the Head of Service, Establishment, State Treasury Office to come together to look at the these and see what the numbers are and see how we can go, but that workers are now going to have pay rise is a forgone conclusion.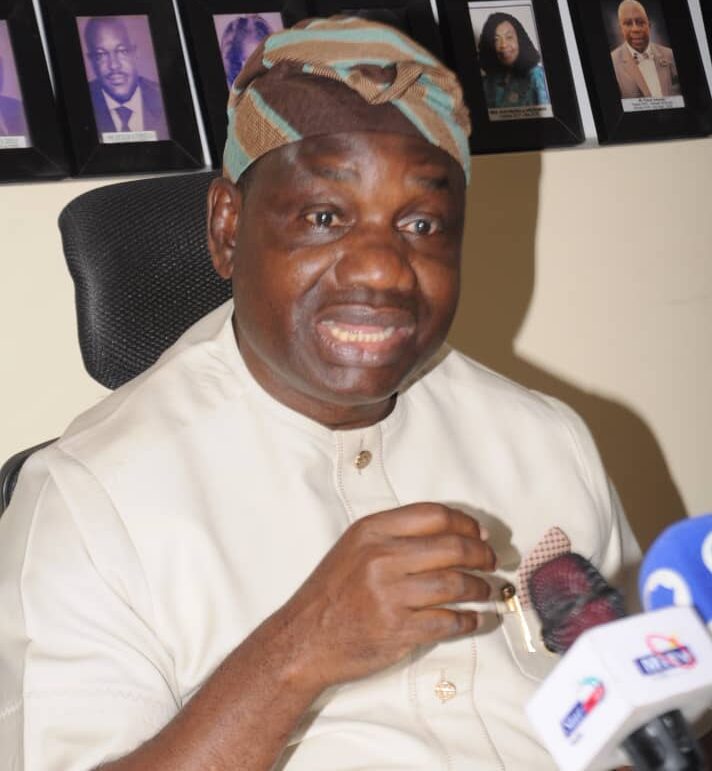 I think the whole world is hailing him for doing that but if people are now saying it is for Political reasons, let so many people in position of authority also do so for Political reason and raise salary. What people are looking for is someone who recognises the fact that they are toiling and that they deserved what they are getting, so
whether it is politics or not, they don't care and I feel that is the spirit that we all have to see in the gesture that Mr Governor has made.
What is your take on transportation and okada ban in Lagos?
The Okada matter is emotional and a troubling matter because considering the progress we have made in Lagos we are still talking on ban of Okada, but that is the situation we have found ourselves.
The Okada ban, when it was first pronounced, Mr Governor said it was going to be a phased ban because we do not want people to complaining that we are taking their means of livelihood without giving them something in replacement, or that their means of transportation is taken away from them or an action that is targeted at a group of people. We want people to see it as an action targeted at making Lagos safe and good for all of us.
It's not that we are saying those areas that the ban has not covered, that it will not get there, it's a question of time, because we have stated it that Okada is not on the transportation plan that we have for Lagos, but because people are saying that it is a means of livelihood for some people and we are also trying to convince them that when you have clash of a livelihood and lives that you have to choose lives and most Lagosians have chosen lives because so many have been coming that they don't want Okada in their areas.
It is not the government alone seeing this big pictures that we are talking about, the danger to lives, safety and security that Okada constitute, so, it's not just that Okada will be allowed a free reign in Lagos, that they can ride anywhere they like, where they have been asked not to go, they shouldn't go there, and at a point in time, all of us should have it in mind that a decision will be taken about them.
We are happy that the rate of accident has slowed down and the number of crimes that people are using through Okada has reduced. The result of ban of Okada in ten Local government areas has been yielding fruits and the compliance level has been encouraging. Enforcement is not easy, but the police and community leaders have also helped to improve the situation.
What about road construction and rehabilitation in the state?
If anybody thinks things have slowed down in the area of road maintenance, the person is not right. Public Works Corporation works 24 hours; day and night and People attest to this through feedback that we are getting. If you get on the social media, you will see where they are working and how they are swiftly intervening in potholes across the State.
What is the update on Lagos and Ogun MoU?
It is not everything that government does that it puts on the pages of the newspaper or television. When we had a crisis on the Lagos -Ibadan expressway, Lagos was there to clear the blockage that we have on our roads, it was a security matter too when they said people were being threatened on that road, and Lagos and Ogun security officers joined hands to ensure that the place is safe till date… Also in the area of traffic, we are doing a lot together to ensure it was clear, we have a smooth ride on that road now.
The Adiyan water works is also there, they have an agreement that Ogun will support Lagos to complete the project and some Ogun State communities that are supposed to get money from Lagos State because of their property that will be affected by the construction along that corridor, are saying they should be given water and not money.
Don't forget the road from Ijebu-Ode to Epe has been completed and we are doing our own too from Lekki Epe expressway, we also have another link road in Ota, in Ogun State. You will see that the commission is working, especially in the security aspect.
What are you doing to tackle traffic gridlock in Lagos?
About the Oke-Koto area in Agege, the Ministry of Works has visited the spot and something will be done anytime soon.
On traffic situation, there are over 9,000 roads in Lagos, there is no way government can fix all roads in three years, we will continue to fix all of the roads through the Public Works, but the most critical thing about traffic is the human element part, people don't obey the rules.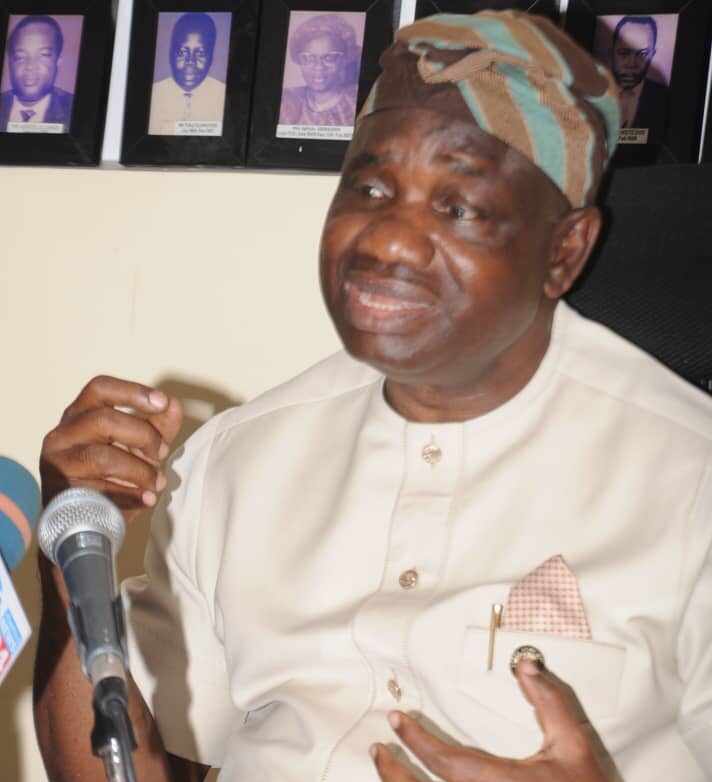 If we can obey the rules there is no way we will have traffic, people don't want to use the layby to drop passengers, once we remove the human element, the traffic will reduce drastically.
What about the Last mile buses?
Government wants Lagosians to commute in decent buses that make you leave you cars at home to go on a ride. The first and last miles buses, by the last count, we have pushed out 400, though government promises 500. Any moment from now the 100 buses will be released to the system, in terms of security, you have to put necessary gadgets in it, that is what caused the delay.
What is the update on alternative means of transportation?
We are building the infrastructure for the Blue line Rail system that will take passengers from Marina to Mile 2. We also have the Redline that will convey passengers from Oyingbo to Agabado, both of them will be ready at the end of this year
Few day ago we saw the Trains for the red line arrives at the port, that shows that rail project that we are working on is an alternative that we are talking about and it's a linkage among all models of transportation
If you check the records you will see that more people are now using our waterways because they have seen that it's safe and faster and we now have more routes and we are also building, more Water Jetties, in Badagry, Ikorodu and other divisions of the State.
What are the projects waiting for commission?
We have over 30 schools for us to be commissioned, we also have housing projects to be commissioned before the end of the year and jetties are also included.
What is your reaction to Jandor's allegation that the administration  of Babajide Sanwo-Olu is owing pensioners backlog?
My response to such allegation is to laugh. Everybody knows that Lagos is the only State that is not owing pensioners, up to date, Lagos is paying pensioners every month. The backlog that we have, Mr Sanwo-Olu has been clearing it, and over 1 billion naira was allocated to that and he has cleared it till 2021. It is not that the backlog came during his administration, it's been there since.
The pensioners are happy with him, anytime that he has opportunity to meet with the pensioners you see the excitement on their faces, that inner joy that makes you feel you're not neglected. I don't think for political convenience anybody should come up and say Lagos is owing pensioners.
Do you think Sanwo-Olu deserves second term for what he has achieved so far?
Considering the way Lagosians view all that he has done, over 1,049 school projects, 635 road fixed, thousand of teachers who have been trained in Lagos through Eko Excel and if you go to our hospitals now, they have been upgraded, for the first time we are building a new General hospital in Ojo Local government, we have Oba Sekunmade Road in Ikorodu, Buba Marwa road, Food Hub in Ketu Ejinrin, Mental Health Center, that we will be commissioning before the end of the year, Lagosians are people who appreciated good job. If you go and ask about street credibility of Babajide Sanwo-Olu, they will tell you it's very solid. I believe Lagosians will tell Mr Sanwo-Olu that you have done well.
What is your message to Lagosians?
Mr Babajide Sanwo-Olu is quite appreciative of their support and he is never going to take it for granted and they should continue to support him.
He has the interest of people at heart and his goal is that Lagosians must be happy and Lagos must be put in the right place as the pride of the black man and that Lagos will continue to succeed so that all of us all over the world, we can be proud that we have a state that is economically stable, with true leadership, leadership that loves the people and anytime he calls on them to do one thing or the other for him, they are going to back him.
Load more