Nigeria runs a democratic system of government and one of the rights of every qualified citizen is to vote during an election. This voting power aids candidacy and it determines the effective running of government for a specified period of time.
It is on this note that Augustina Amaechi, a US-based Nigerian nurse wishes to change the narrative of bad leadership by canvassing for the Labour Party Presidential Candidate, Peter Obi whom she believes is the only solution to Nigeria's problems.
In this Interview Taiwo Okanlawon, the public health practitioner and social media influencer, Augustina Amaechi talks about healthy living, her concern for Nigeria and how the media can help increase health awareness.
You have been living and practicing as a Nurse outside Nigeria, what triggered this journey?
I've lived most of my adult life abroad. I studied in the UK and moved to the US years later
Tell us about your background.
I'm originally from Imo State, Nigeria. I studied biomedical sciences and then Nursing at Newcastle, and went on to do a Masters in Public Health at the University of Sunderland.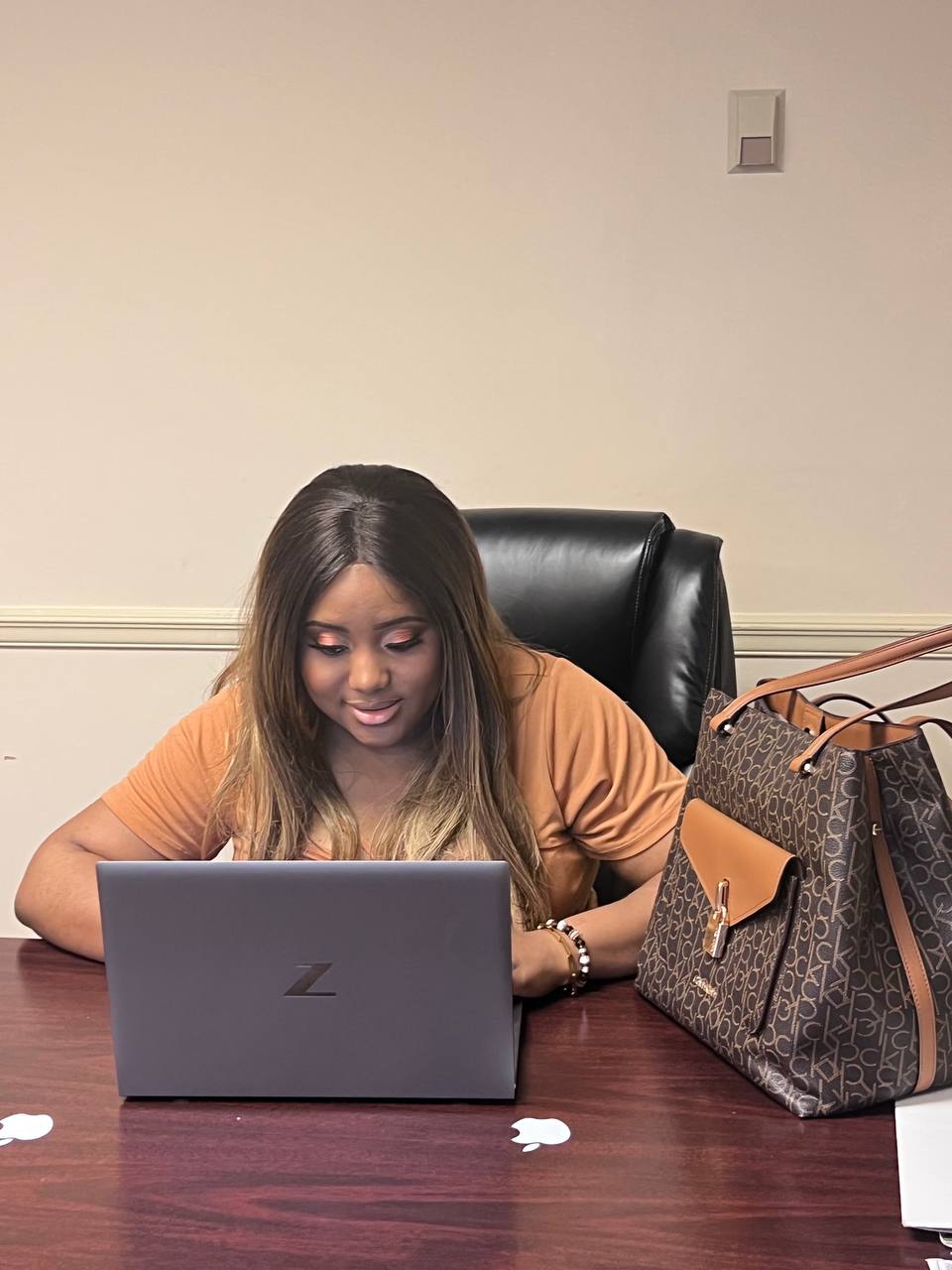 How do you balance your life as a health practitioner, political commentator, and social media influencer?
I initially didn't like being involved in politics at all, the only time I was a bit involved when I helped a friend who was contesting for Member of the UK parliament to campaign a little in Newcastle and she later won, but as for Nigerian politics, I didn't even want to touch it with a long stick. However, around June this year, I decided to jump in fully after I saw a Presidential candidate whom I believe is our answered prayer. Prior to then, I wasn't that active on social media but in June, I became more active and realized that people took whatever I said hook, line, and sinker. So, I ensured I watched whatever I say. Social media influencing has been a jolly good ride so far, so I tried my possible best to ensure there's s good balance between it, my full-time job, and my personal life. I've lost sleep on many nights where I've had to stay awake to keep promoting my candidate, Mr. Peter Obi online but it's all joy because I know he will win and Nigeria will be better for it.
Why are you passionate about healthy living?
There's a cliché saying that health is wealth, right? So, to remain wealthy, I need to be healthy. I'm always very intentional about what I eat and I exercise a few times a week too.
As someone who keeps the lifestyle of people in check, what is your ideal health routine?
As I've mentioned before, I eat healthily, and exercise a few times a week; I also do routine medical checks from time to time. In addition to this, I always have a positive outlook on life and help people in as many ways as I can. All these give me great joy and keep me healthy.
What are the challenges that you face as a Nigerian living and working in abroad?
For now, the only challenge I face is back home. When I see millions of Nigerians suffering with no hope in sight, it breaks my heart. I believe Mr. Peter Obi has the roadmap to rescue the Nigeria from the claws of perdition.
What has been the biggest reward since you became a Nurse?
Knowing that my touch, care, voice, expertise, and time can make someone recover
Do you get profiled when they know you are from Nigeria?
Never been profiled. I've been lucky when it comes to that
What is the advantage of being a Nigerian abroad?
The advantage is the ability to enjoy 2 different cultures. People appreciate my language when I speak it and our cuisine too. They also love some Nigerian attires when I adorn them.
Many Nigerians are relocating because of bad governance, and an unwholesome working environment, with these we are losing our best brains to developed countries, what's your take on this?
This is very sad, but nobody wants to live under a clueless administration; You spend years and valuable income to get educated amidst the incessant ASUU strikes and all that, and after school to get a job is a problem. So, I don't blame those relocating. Intact, those that know me well, know that I always encourage anyone who has the slightest opportunity to leave and never turn back except we get s good and reasonable lease like Mr. Peter Obi.
Why do you think Peter Obi is the best bet for Nigerians at this crucial moment?
He has an excellent antecedent as Governor, I've listened to interviews on various platforms of various people who worked with him, and they all have one thing in common, which is that Obi was a great leader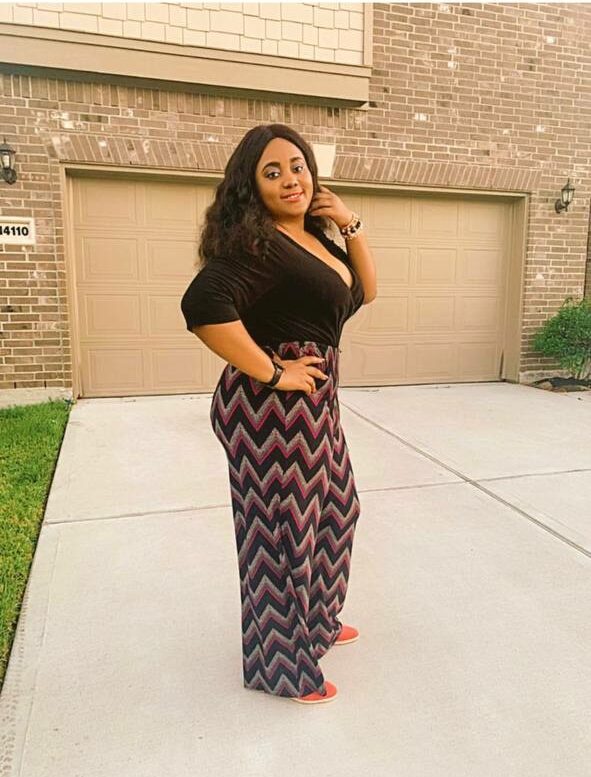 Obi can be a good candidate but the presidency is bigger than one person, what about the people he is going to work with, can he constitute a good cabinet?
The presidency is bigger than one person which is why he needs a good assembly of cabinet members.
When he was Governor, he has a selection of the best cabinet members made up of a crop of people who have done excellently well in their various professions. People like Prof Stella Chinyere Okunna (The first female Professor of Mass Communication in Sub-Saharan Africa, who was 2-time commissioner and chief of staff), Barr Peter Afuba, SAN, Dr. Barr Mike Egbebike, Chief Eze Echesi, Dr. Callistus Ilozumba, etc.
None of them was career politicians but people who had carved a great niche for themselves in their various professions. They all went back to their Professions after serving with him.
The same way he had an eye for excellence when he chose his cabinet as Anambra state Gov is the same way I know he will choose the best of the best to serve Nigeria as a Nation with him. I have no inkling of doubt about that at all.
The number of the medical practitioners leaving Nigeria is alarming, what can the Nigerian government do to reduce this number?
Create an enabling environment for them to thrive; Create more jobs, better remuneration, and adequate security, and ensure overall job satisfaction. That is the only way.
Nigeria is rich in Culture and Tourism, how can we make it a destination for tourists across the world as a means of generating more revenues?
By investing hugely in tourist destinations, adopting a great maintenance policy, and ensuring adequate security for visitors.
Aproko Doctor once sparked controversy on Twitter after he made a skit that discouraged women from abortion, what is your take as a medical practitioner and as a woman?
I personally don't support abortion except it's unavoidable and as advised by medical personnel bug every woman has a right to do whatever they wish to do with their body.
As a medical practitioner, I have to separate my personal beliefs from my professional ones. Personally, I feel abortion is a grave sin, no child should be aborted except if the life of the mother is at risk or the quality of life of the child will be largely diminished if born, maybe due to a medical condition or so. Or, if the child was conceived via rape or incest.
Professionally, I feel every woman should have a right to their body, this includes whether they wanna have an abortion or not, regardless of the circumstances surrounding it. Using contraceptives is also highly advised to avoid unwanted pregnancies, so as to avoid a situation where abortion is an option.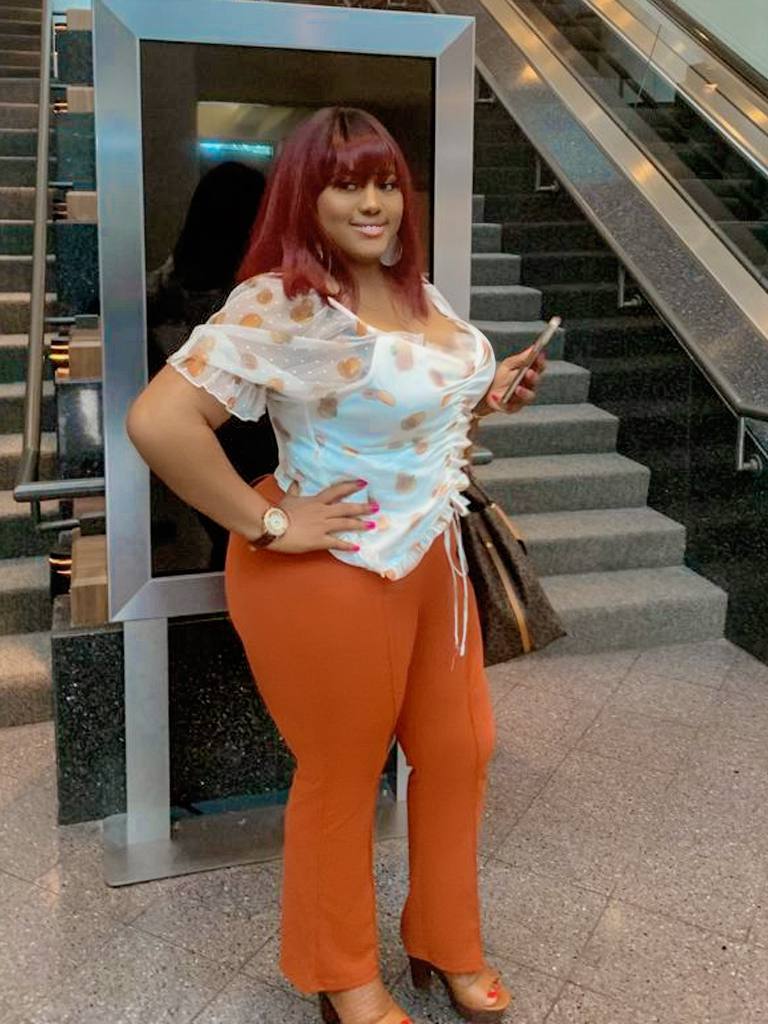 Nigerians and most Africans don't know about their health, how can we increase awareness of this?
Yes, we can. Massive campaigns on the importance of health both in print and electronic media. Also, creating an avenue of educating those in the rural areas who may not have access to those media.
What are the factors that contributed to health misinformation, especially in Nigeria?
Quackery and self-medication have played a major role in this. Most people give medical advice when they totally have no qualifications to do so.
How would you rate Nigerians' response to healthy living?
I'll say it's quite poor. Some Nigerians prefer to treat an illness than to prevent it. Prevention is better than cure as the cliche saying goes.
Is telemedicine the future?
Absolutely, it has the potential to reduce healthcare costs, improve patient outreach and health outcomes, and change the way providers treat their patients. As time goes on, telehealth technology will only get more advanced, further accelerating its influence in the healthcare industry.
Load more