Lagos State Governor, Babajide Sanwo-Olu on Thursday warned law enforcement officers against harassment, arbitrariness and extortion of the public in carrying out their duties.
Sanwo-Olu spoke at the Law Enforcement Training Institute (LETI) 2022 passing out parade of 8,316 law enforcement officers, held at the Lagos State Public Service Staff Development Centre (PSSDC), Magodo, Lagos.
The governor, who was represented by the deputy governor, Dr. Kadri Hamzat said "this administration is irrevocably committed to upholding the tenets of the rule of law and therefore will not condone any form of harassment, arbitrariness, extortion from any of its Law Enforcement Officers.
"We will continue to strengthen the capacity of our Law Enforcement Officers with the appropriate gadgets and equipment that will enhance their efficiency and effectiveness while also promoting accountability and transparency."
He urged Lagosians to continue to be law-abiding, support and protect men and officers of the law enforcement agencies to serve them better.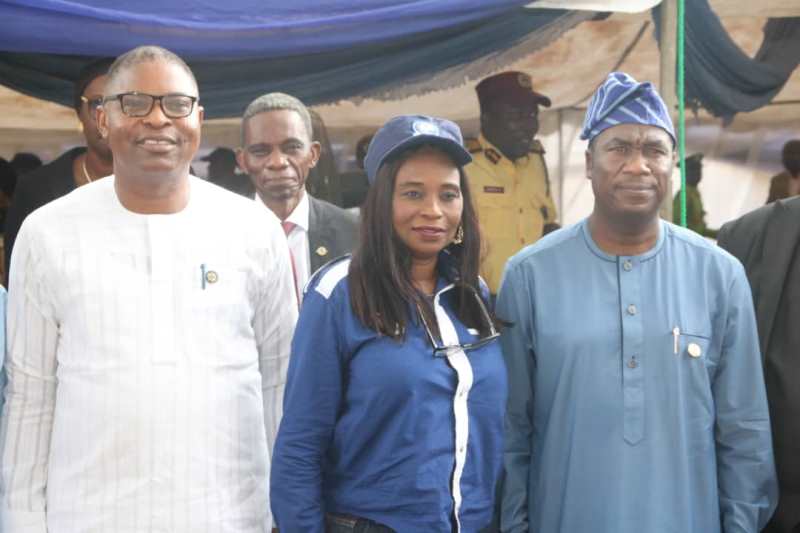 Sanwo-Olu disclosed that the 8,316 law enforcement officers trained included LASTMA, VIS, KAI, and Neighborhood Safety Corp, stressing that the passing out parade demonstrated government's commitment to upgrade the law enforcement capacity of officers who are daily confronted with diverse issues and challenges in the course of carrying out their lawful duties in the areas of traffic management, maintaining discipline, ensuring safety and security in the neighborhoods and on roads.
He said he had no doubt that in the course of this training exercise, officers had been adequately tutored on a wide range of issues, including professionalism, ethics, values, integrity, honesty, respect, and compassion; all of which are critical to the effective and efficient discharge of their responsibilities.
Sanwo-Olu emphasized that while the officers were expected to be firm in enforcing the law, they must demonstrate professionalism and civility in the way and manner they relate with the people.
The Chief Executive Officer/Head of LETI, Mrs Abiola Adeyinka said the training of the officers was done in 20 batches, spanning over three months, explaining that each batch undergoes three-day intensive training, with two of the days for class/academic activities.
She said these included team building, emotional intelligence, gender-based violence, emergency response training, review of law enforcement agencies laws, among others, while the remaining one day was used in physical training on agility, obstacle crossing, parade/drills and so on.
Adeyinka stated that in the last one year, LETI had been able to introduce a biometric system to capture data of officers, manage time and help in issuance of certificates, as well as introduce GNS courses, general studies and help in inter-agency relation and collaboration, among others.
She noted that the training is in line with the Governor's avowed belief in training and retraining of public servants to enhance their effective operations.
Load more