Nigeria's Southeast State of Ebonyi stood still for the APC's presidential candidate, Asiwaju Bola Tinubu on Thursday as thousands of supporters stormed the presidential rally held for him.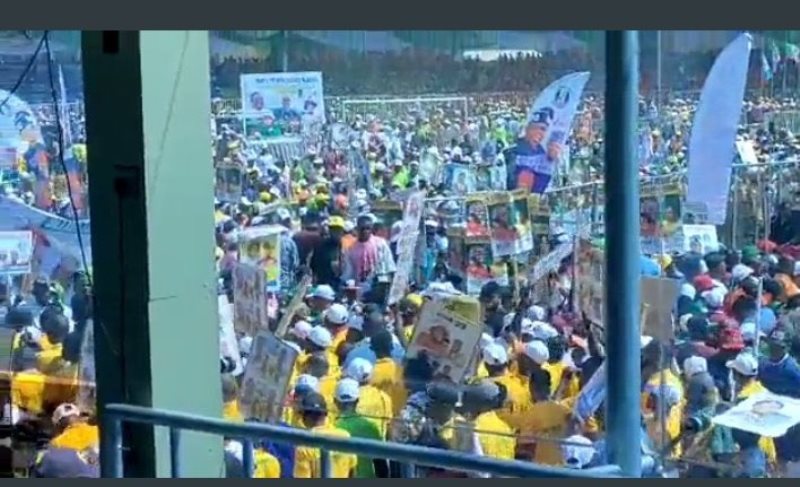 The Abakaliki Township Stadium was filled to capacity as supporters came in large number to drum their support for Tinubu and his running mate, Kashim Shettima.
Tinubu pledged to review the nation's reward system, to encourage productivity.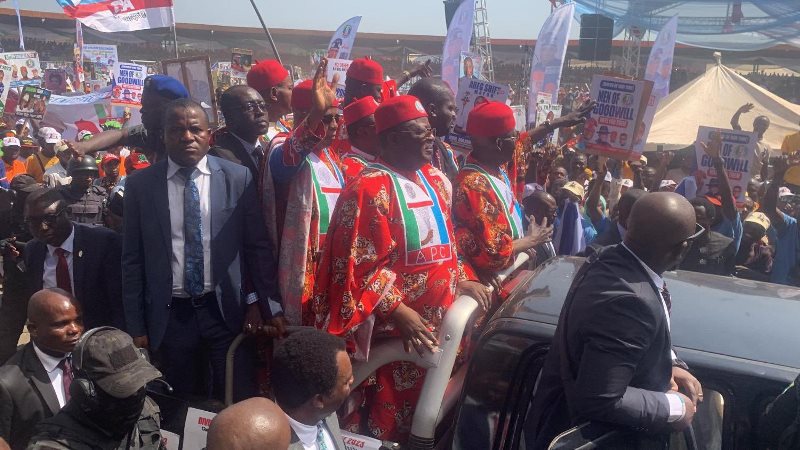 The former Lagos governor said it was time to ensure that individuals who contributed to the success of any process benefitted.
"The people of Ebonyi will benefit for their loyalty and commitment to this cause.
"Together, we would benefit, practice democracy, develop our country and offer our children better days.
"Ensure that your friends and relations collect their Permanent Voter's Card (PVC) and vote on election days," he said.
Watch video below:
Tinubu is seeking to become Nigeria's President after President Muhammadu Buhari in 2023. He has to defeat the PDP's presidential candidate, Atiku Abubakar and the Labour Party's Presidential candidate, Peter Obi.
Load more