Popular singer, Davido, is currently in his home state, Osun State, for the inauguration of his uncle, Ademola Adeleke, as the next governor of the state.
The outing is Davido's first public appearance after the death of his son, Ifeanyi, who died in October.
The singer's aide, Isreal DMW, shared the photos on his Instagram handle and said "Oga, no go ever minus. We outside #aadeleke_01 Osun State Governor."
Family sources also confirmed to PM news that Davido's wife Chioma is also in Ede for the inauguration.
Davido was also captured wearing his wedding band which confirms the reports that he is now married to Chioma.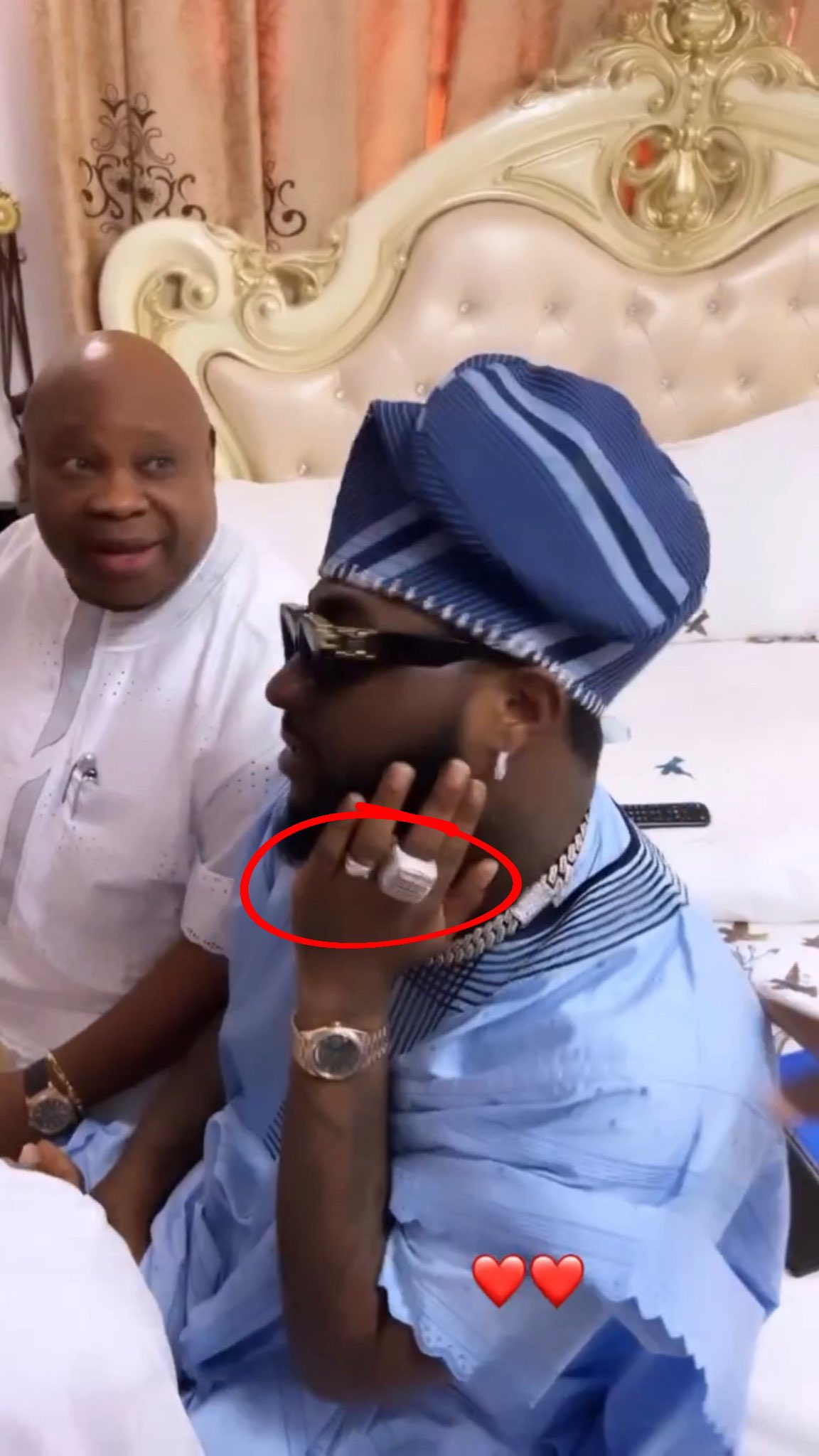 The celebrity couple secretly got married after the loss of their son.
Though Davido, before his son's untimely death had earlier informed the public that he and Chioma would get married in 2023, the traditional wedding had to be moved forward following the tragedy that recently befell the celebrity couple.
It was reported that Chioma, following her son's death, had told Davido that there was nothing more left for her to be looking at as the son that bound them together was no more.
Davido had to move the traditional wedding forward ostensibly to console Chioma and give her assurance that, without or without a son, her place is assured. Davido's family is doing everything to make the couple happy.
Load more