Nigerian superstar Ayodeji Balogun, popularly known as Wizkid, has tendered a public apology to his fans in Ghana.
The apology became necessary after the entertainer failed to show up for a show titled "Wizkid Live", where he was to perform at the Ghana stadium on the 10th of December.
The incident caused so much frenzy on the internet.
Fans waited till 5 a.m. to see the star who arrived in Ghana a day before and made an appearance at a show.
However, Wizkid said his no-show for the Saturday concert was not an act of disrespect to his fans.
The Nigerian superstar noted that he failed to show up due to security and technical issues.
Please read Wizkid's explanation below;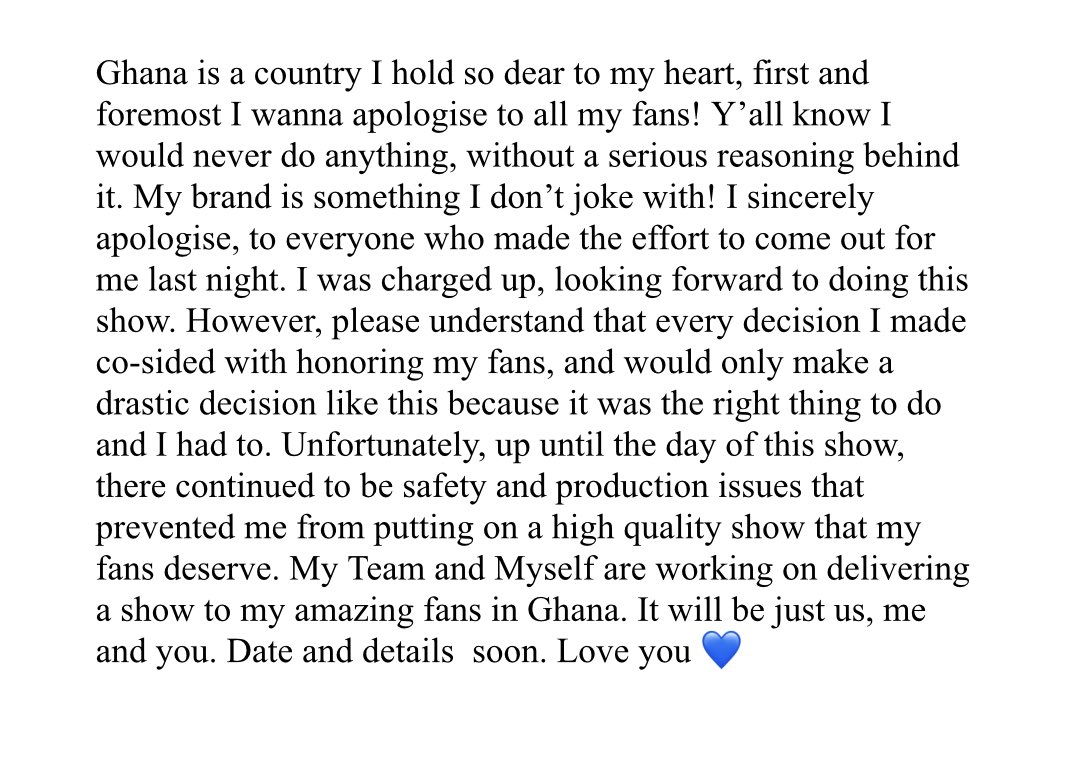 Load more