Fast rising singer and songwriter, Okereke Blessed Jordan, popularly known as Yarden comes from a music and entertainment enthusiastic family. He possesses a unique sound that features a dark, groovy and ominous vibe which is a new different sound for the world to accept and relate to on an unlimited scale.
The 19-year-old native of Abia State but was raised in Lagos is is signed Etins Record Limited, a Nigeria based record label housing Moriensound and Swayze.
From school and church performances, Yarden has always enjoyed the thrill of adding emotions to music. And has been doing music since 2018, he started doing music professionally in 2019.
In this interview, Yarden speaks about his career, challenges, and his plans on several upcoming projects he is currently working on.
You just dropped the official video of your latest song 'Wetin', how is the reception of the song so far?
The reception has been surreal, yeah I knew it was a good song but if I said I expected this massive positive reception I'd be lying. The song on its own is proof of how real it is to just do your thing and don't mind the rules.
How was the process of making this song?
Well, making this song is basically the same as any other song, I fall in love with the beat and sing to it till I get a melody that sticks, the song is heavily influenced by emotion and old songs. It's crazy how a lot of people don't believe me when I tell them "Wetin" was recorded on my phone.
Tell us more about your background
I was born on the  2nd August 2000, and I am from Abia State but raised in Lagos State. I went to St Anthony (Primary), Millennium (Secondary) and Yaba College Of Technology  for my tertiary education.
My background is the typical generic "church boy aesthetics" started singing in church, things began to seem serous when I was in school…I was going to rap battles and shows a lot.
Tell us about your upcoming projects.
I want to put out a lot of solid projects for everyone to enjoy and tie their past, present, and future experiences with. I'm one of those "discography" artistes. I care so much about art and I always want to put out what's perfect for me. My next project will be a better YARDEN in summary.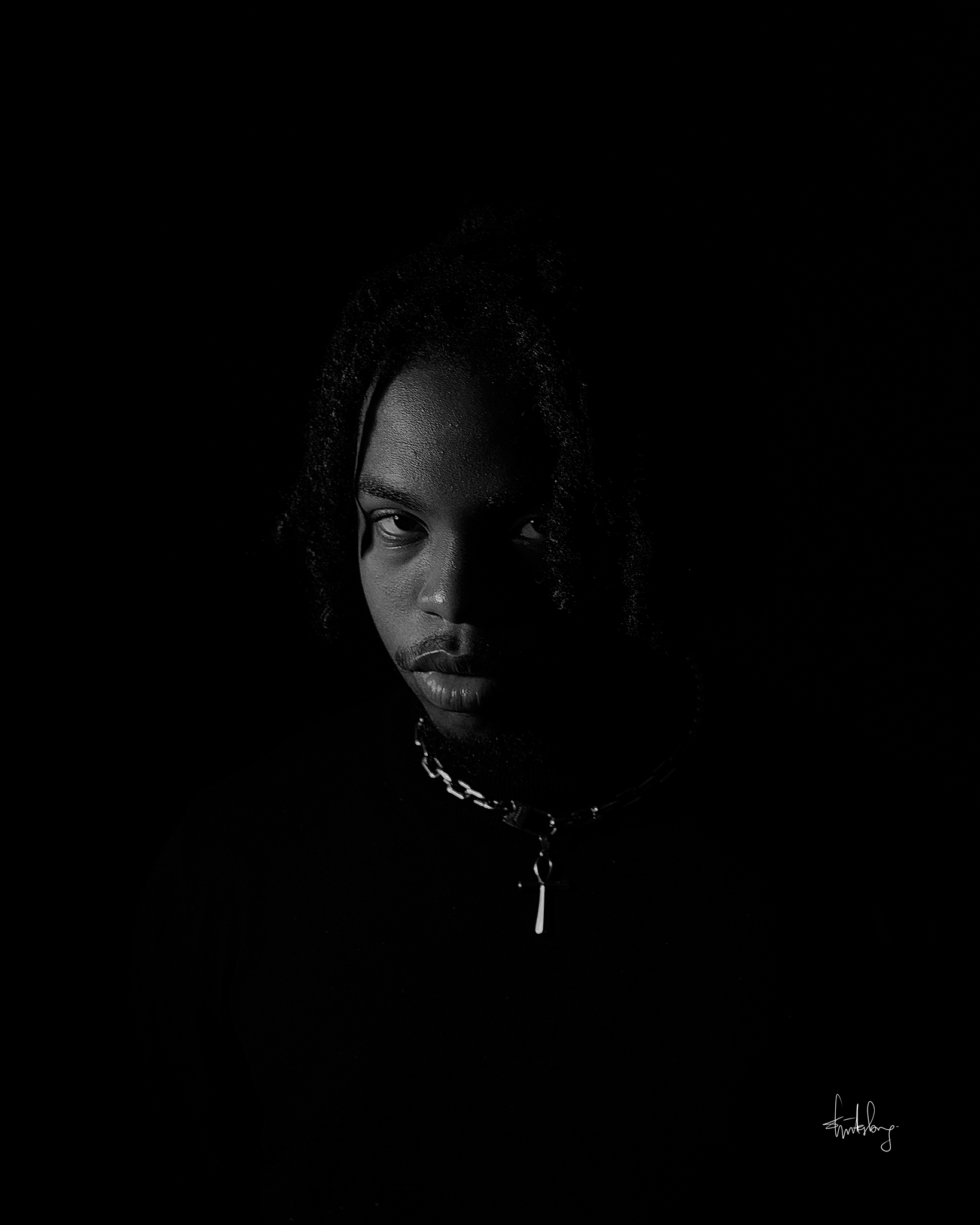 How do you hope your sound evolves/changes going forward?
Evolution is a crucial part of the structure of the universe and life as a whole. I definitely would evolve in terms of sound, reasoning, ideologies, and execution. I hope to work with people that actually influence my sound for sure.
Describe your creative process when you write a new music.
My creative process is not a definite one because inspiration comes in different ways
I can write based on an experience, an emotion, or from someone else's point of view, even fictional. When it hits, it hits.
What accomplishments do you see yourself achieving in the next five to 10 years?
I see myself actively leaving a footprint in time when it comes to music that speaks to your soul, putting other creatives on, and basically being a much better-evolved artiste.
What else do you do aside from music, and how do you balance music and other obligations like work, leisure, and family?
Music is a top priority for me and I can't say I'm a master at balancing music and other parts of my life, I just have the conviction that everything will work out easily.
How long have you been making music?
Professionally I've been making music for three years.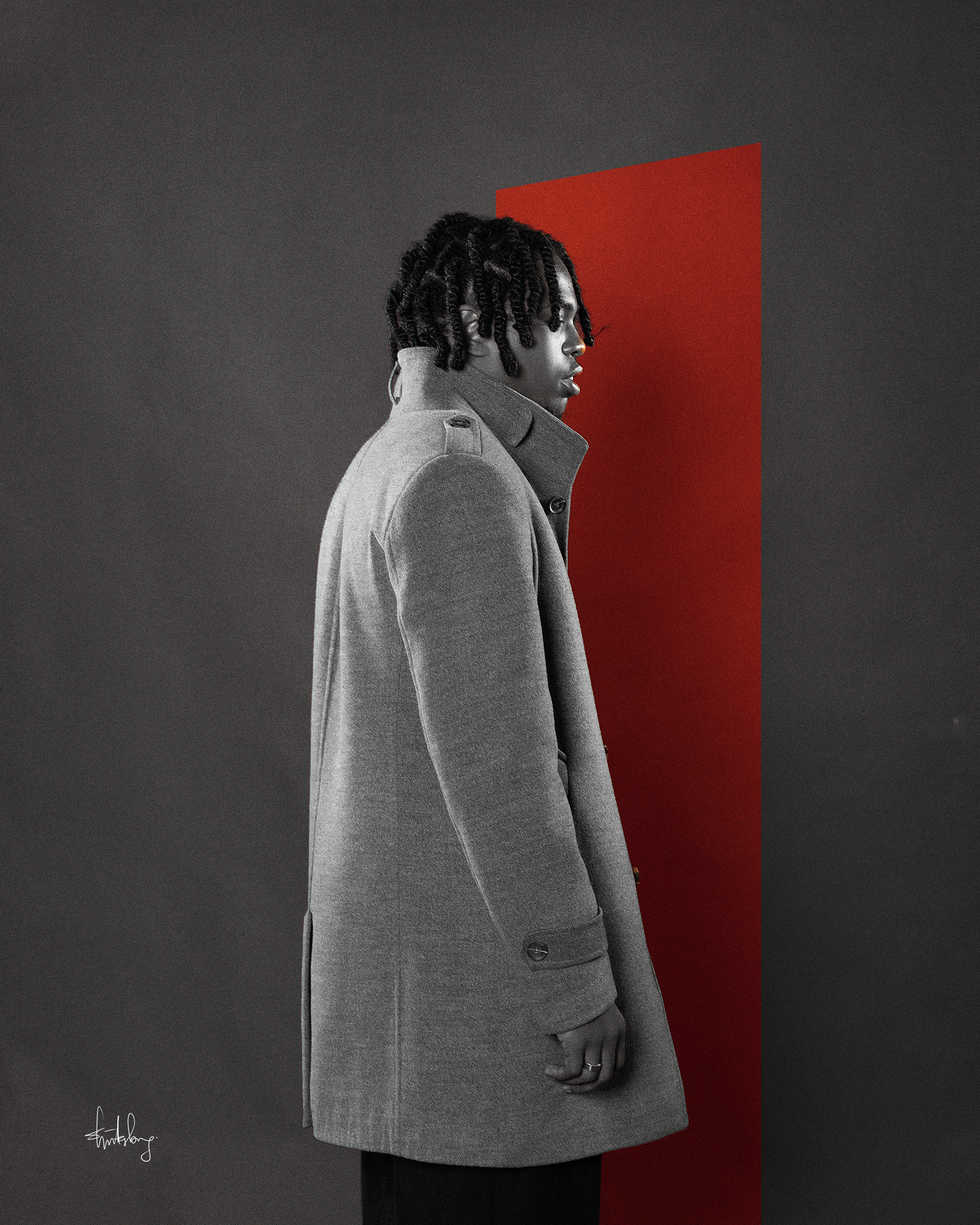 What strengths do you have that you believe make you a great musician?
It is the ability to experiment and reach new pockets that make an artiste stand out and I'm big on experimenting with sounds, themes, colors, and style. So, I believe I'll be great.
What are the challenges you've faced so far?
There are a lot of challenges when it comes to chasing a particular vision or dream. It comes with the package but the major challenge always comes from within and sometimes you have to make those mistakes, and experience those dark days to actually learn and grow.
The Amapiano sound is sweeping through the continent now. How do you feel about it?
Amapiano is one of those sounds that speak to your soul and it's amazing how it's being utilized grime in different parts of Africa but honestly. Nothing beats the original South African Amapiano, it is just the definition of spiritual perfection.
You are one of the emerging talents to look out for out there, who influences you in the music industry?
I have a lot of influences when it comes to music and like I said I listen to a lot of old songs from the 60's, even Micheal Jackson has to be my number one. Also, Kendrick Lamar, The Weeknd, Daft Punk, Wizkid, and Asap Rocky. These amazing legends influence not just my sound but my style, aesthetic, ideas, and even micro mannerisms.
If you're not doing music, what will you be doing?
If I wasn't doing music I'd probably be a movie director, that's another sector that marvels me.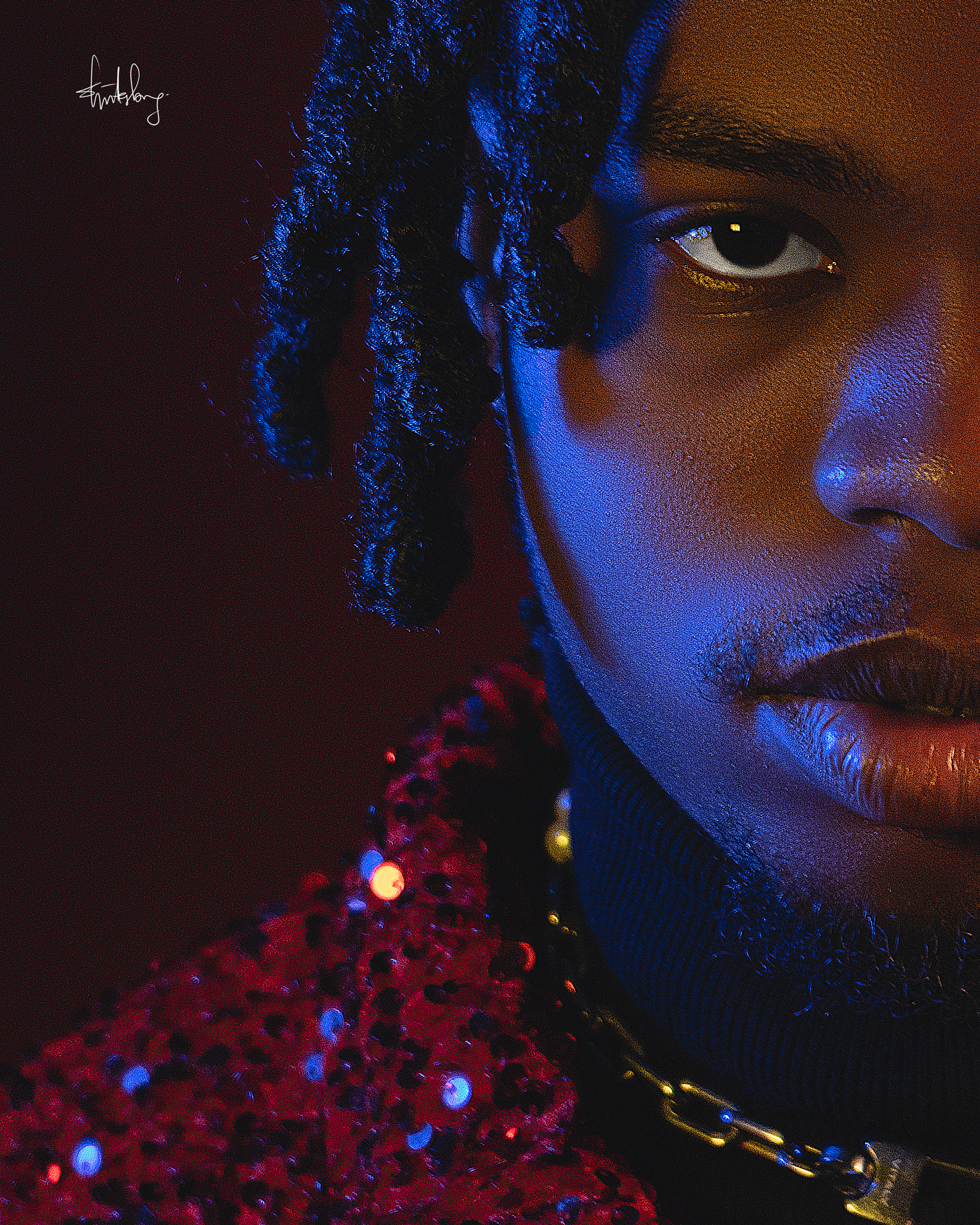 You are signed to Etins Record, does having a record label play a big role in the industry?
Yes, I'm signed to Etins Records and that's a very ambiguous question but definitely, they play a major role. The label makes the artiste's work easier and helps actualize the artiste's vision.
You have not done any collaboration yet, do you find it difficult to get the kind of artiste you can work with?
Yeah, I've worked with a couple of producers on projects that haven't been released yet, I worked with Kaptain on a track off his album and there are a lot more collaborations coming. Also, it's quite difficult when I intentionally want to find artists like myself but at the end of the day, I attract my type of people so I don't stress about it because I'm more focused on building my discography to a solid level.
When are you going to drop a major project?
I am dropping a major project definitely this year so keep your eye out for YARDEN.
Your advice to younger artistes like you?
My advice to younger artiste is simple, 'do you and just stay authentic.' It's easier to be yourself than to try to keep up a persona that isn't yours, trust me, I know there's a lot of "Do This and Do that" In the industry but once you build yourself and your craft to a particular stage then you'll have leverage and you'll eventually reach that goal.
Load more