Anambra State, home of the Labour Party's presidential candidate, Peter Obi stood still for the presidential candidate of the APC, Asiwaju Bola Tinubu.
Watch video below:
Massive crowd welcomed him to the state for his presidential campaign as everywhere was locked down. There was gridlock as all roads led to the Alex Ekwueme Square, Awka, venue of the rally.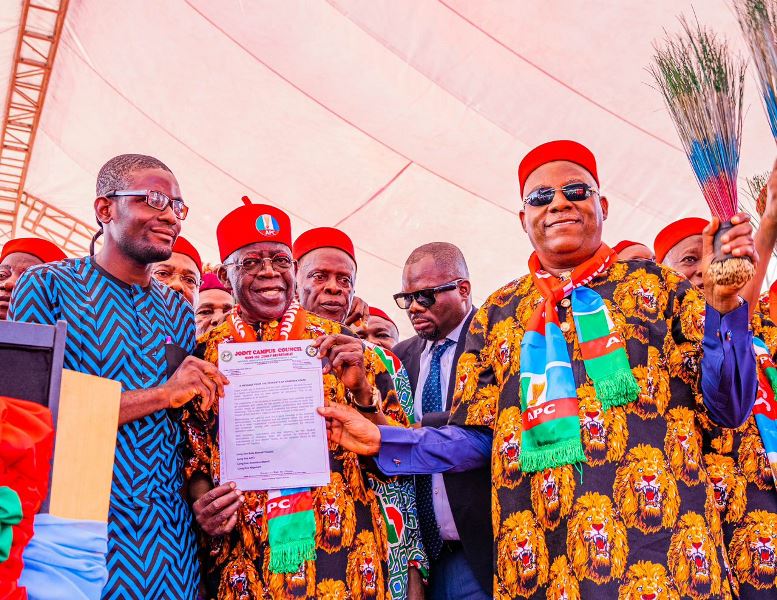 The square was overfilled with thousands of APC supporters who were there to drum support for the presidential bid of Tinubu.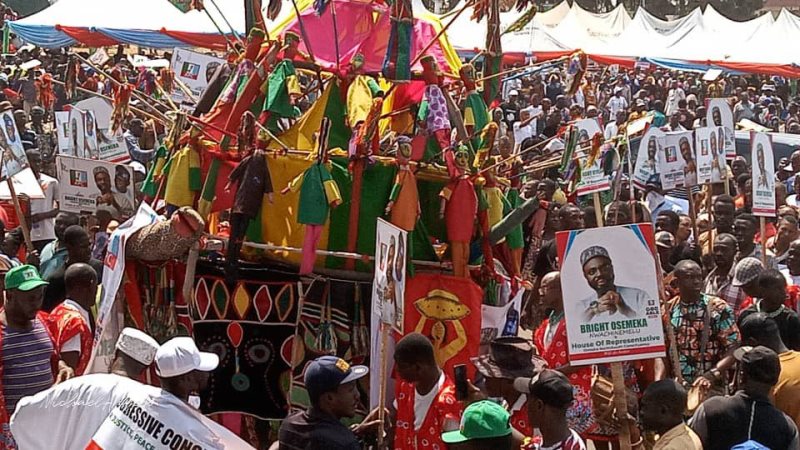 Nobody believes he could pull such a massive crowd in a state many claim belongs to Obi, but how wrong were they as the crowd seen at Alex Ekwueme Square was far larger than the crowd Obi pulled when he held his campaign in Anambra.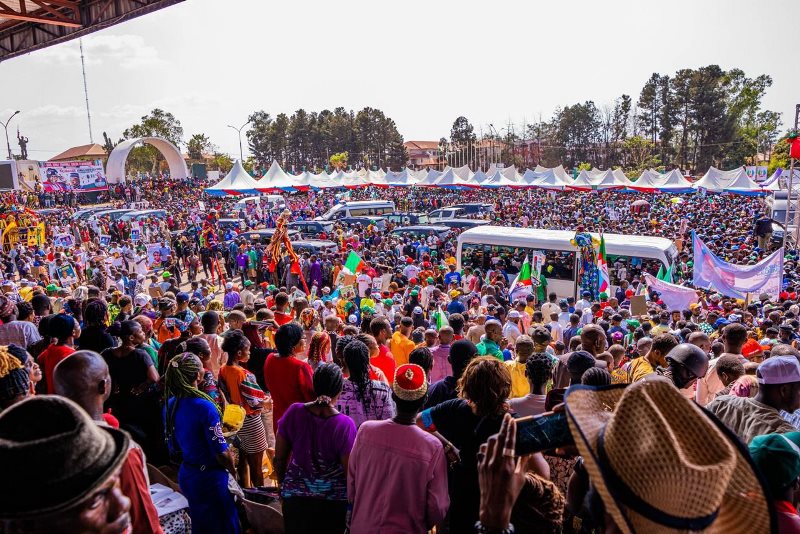 The atmosphere was charged. It was like a carnival, music were heard from different parts of the Square. Masquerades were at the venue, the Igbo culture was on display, it was like a welcome home party for the APC's presidential candidate.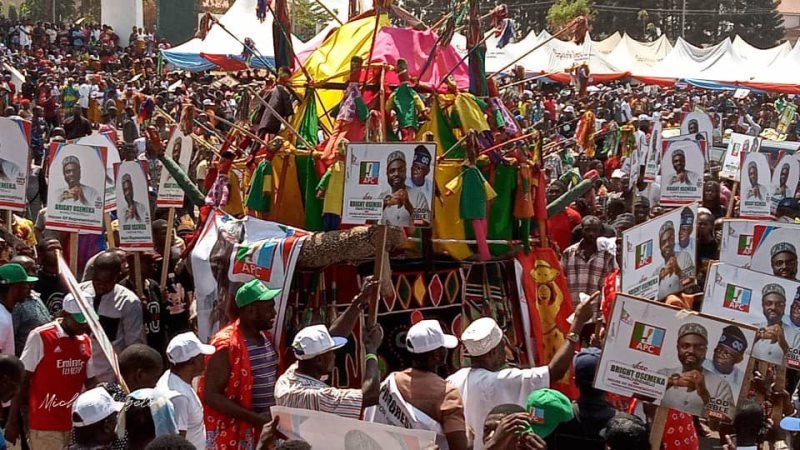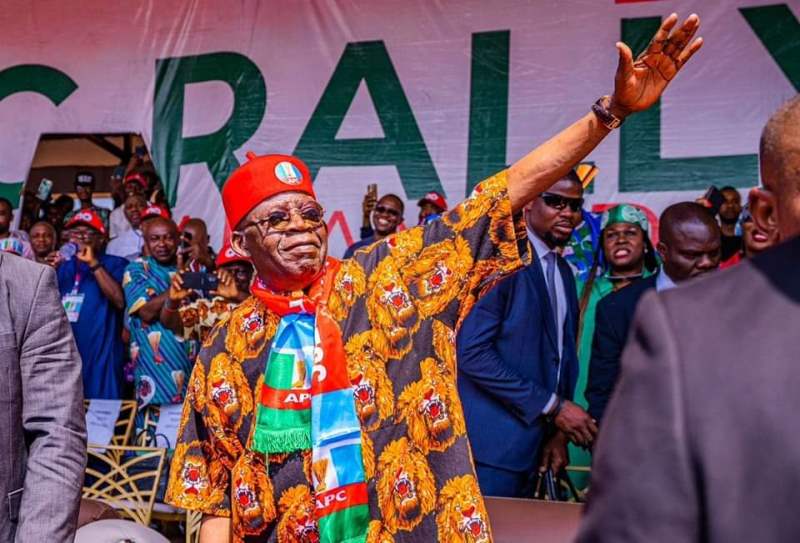 Load more