Huge crowd welcomed the APC's presidential candidate, Asiwaju Bola Tinubu to Lokoja, Kogi State on Wednesday for his presidential rally.
Despite the naira and fuel scarcity, huge crowd stormed the venue of the rally.
Watch video below:
Speaking at the event, Tinubu said Nigerians would not see hardship again if they vote for the party in the upcoming polls.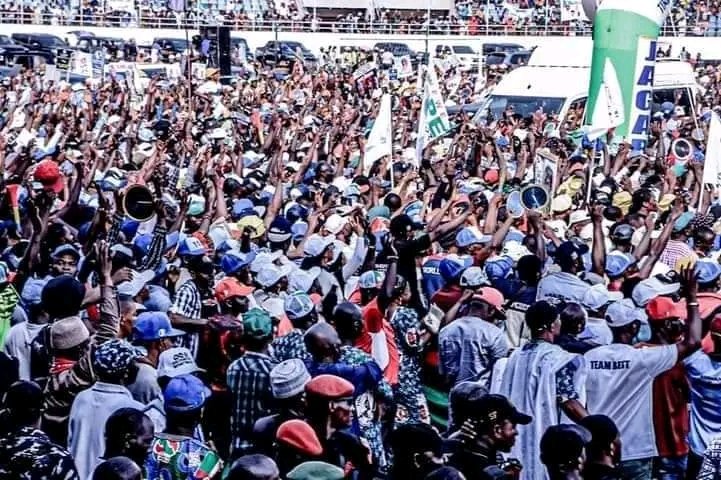 He appreciated the tumultuous crowd of supporters at the rally and assured that their support will not be on vain.
The APC candidate promised to resuscitate the Ajaokuta Steel Company, complete the dredging of the River Niger and focus on solid mineral development.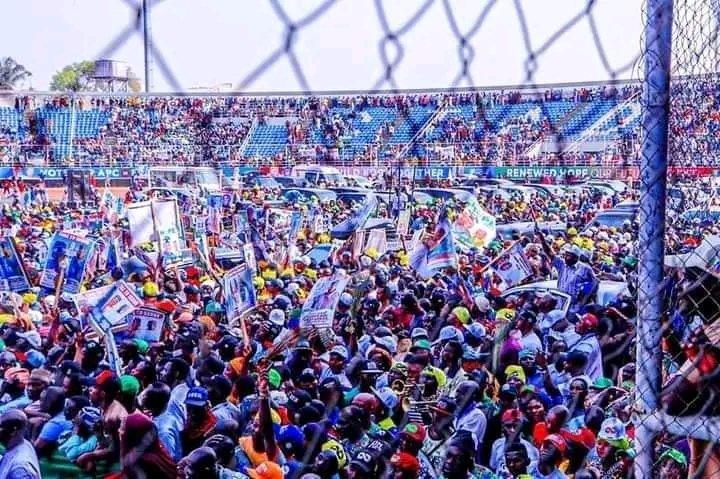 "Your sacrifice will not go in vain. On the of Feb. 25th go out and cast your votes. it's in your hand now. Cast your vote, be vigilant and vote for APC. I am the city boy.
"Hope is here. Ajaokuta will be resuscitated, dredging of the Niger will be done. I am the road runner. You will never see hardship again. Kogi is our solid mineral centre. We will develop it and make life easy for you."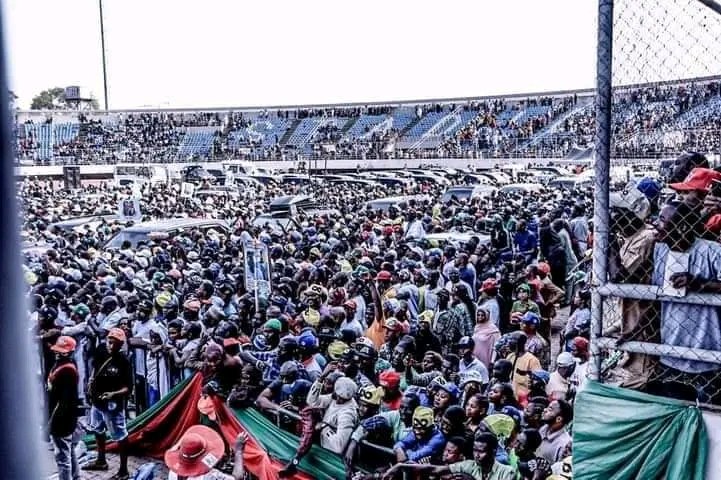 Earlier, the State Governor Alhaji Yahaya Bello re-assured of the Party's victory in the state. He said the state would vote overwhelmingly for the party. "We know how to do it and we will do it again."
Bello celebrated the Supreme Court pronouncement which had allowed old and new currency notes to remain in circulation until the determination of the substantive suit filed by three state Governors against President Muhammadu Buhari and the Central Bank of Nigeria, CBN on the controversial fiscal policy.
Load more