There is no end to the flow of awards and recognitions of a true scion of Ogun, and standard bearer of the New Nigeria People's Party (NNPP) in the state.
The man, Ambassador Olufemi Ajadi Oguntoyinbo was up for recognition yet again this weekend.
This time, it was the Ogun Plank Sellers Association that set all aside to recognize him.
They gave Ambassador Ajadi, Award of Outstanding Leadership, adding that he was very deserving of any recognition that the Ogun people from different walks could give him.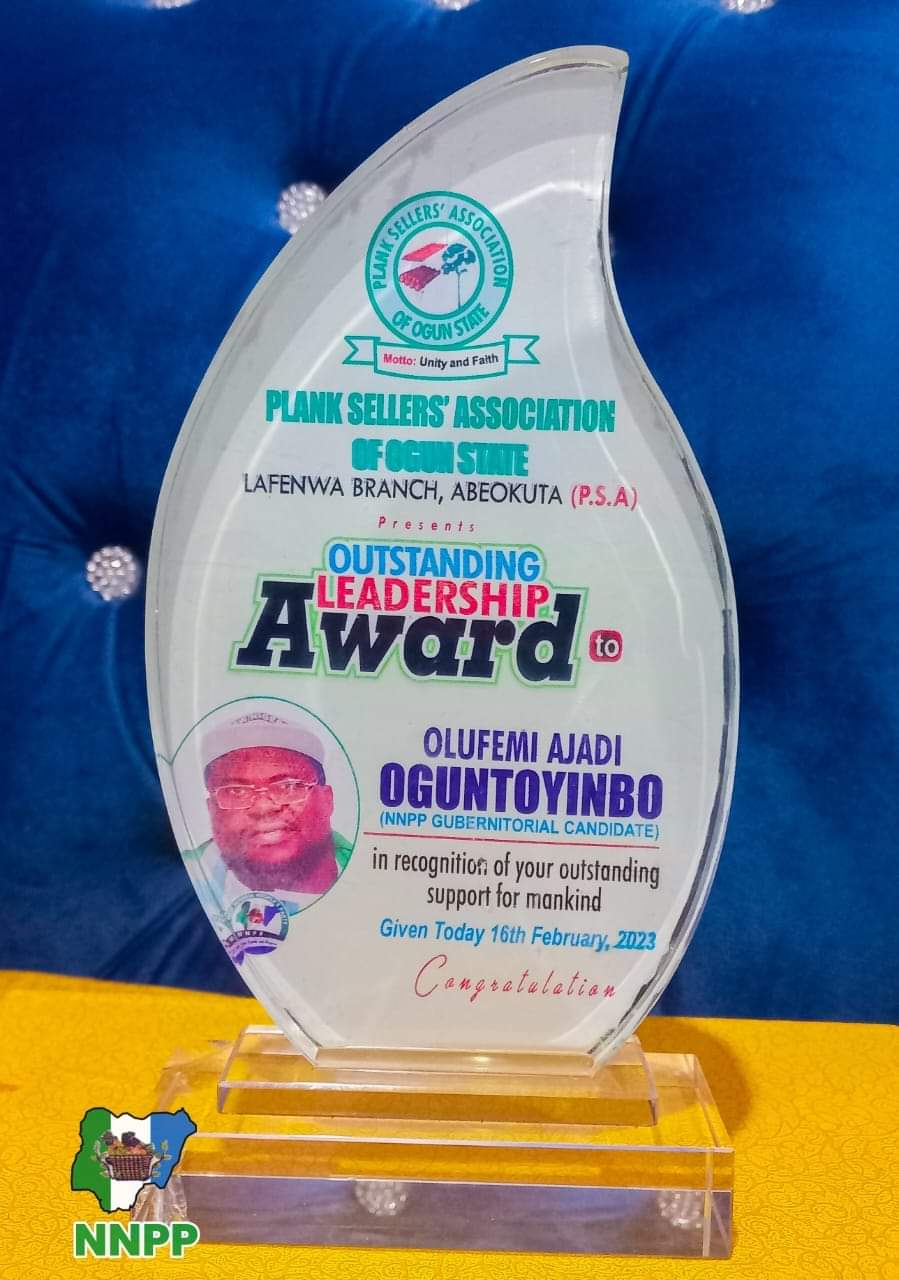 The orations flowed freely, speaker after speaker citing the many qualities that had won the politician the award,
It was a joyous moment for all that came out
On the same day, the Butchers Association, the Hairdressers and other artisans said they would not be left out in identifying with the political and philantrohpic ideals with which Ambassador Ajadi is known, therefore pledging their locality and support to his political quests.
The events held amidst a town hall meeting at Centenary hall, Ake, Abeokuta, Ogun State.
Load more