By Jethro Ibileke
Governor Godwin Obaseki of Edo State has blamed extreme security measures for the low turnout of voters in the ongoing State Assembly election.
He stated this Saturday, after casting his ballot at unit 19, ward 4, Emokpae Primary School, Mission Road, in Benin.
P.M. News reports that the turn out of voters is generally low across the entire state.
Governor Obaseki who was accompanied by his wife, Betsy, noted that the entire Benin City is under total lock down.
According to him, "This is not the set of turnout we find or get in elections in this center. Clearly the extreme security measures that have been taken should be relaxed.
"As you can see, there is a total lockdown of the city which is not allowing people to come out to exercise their franchise.
"Yes, it is important that we have security but it cannot be this overwhelming because this overwhelming presence of the security men across the city is a deterrent and scary for most people to stay in.
"If you recall some people's polling units had been moved away from where they live, therefore, they may not be able to work through their polling units and will need to drive.
"With the kind of barriers and barricades put across the city, clearly people will not be able to get to their polling units.
So, I am appealing to the security agencies, while having their eyes and maintaining tight security, they should, when people have proof for instance they have their Permanent Voters Card (PVC) and want to vote be allowed to exercise their franchise so that we can allow more people to come and vote.
"We are encouraging Edo citizens to come and vote as there is adequate security. I have just spoken to the police authority and security agencies to allow those who want to vote and have proof of their PVCs to vote," Obaseki said.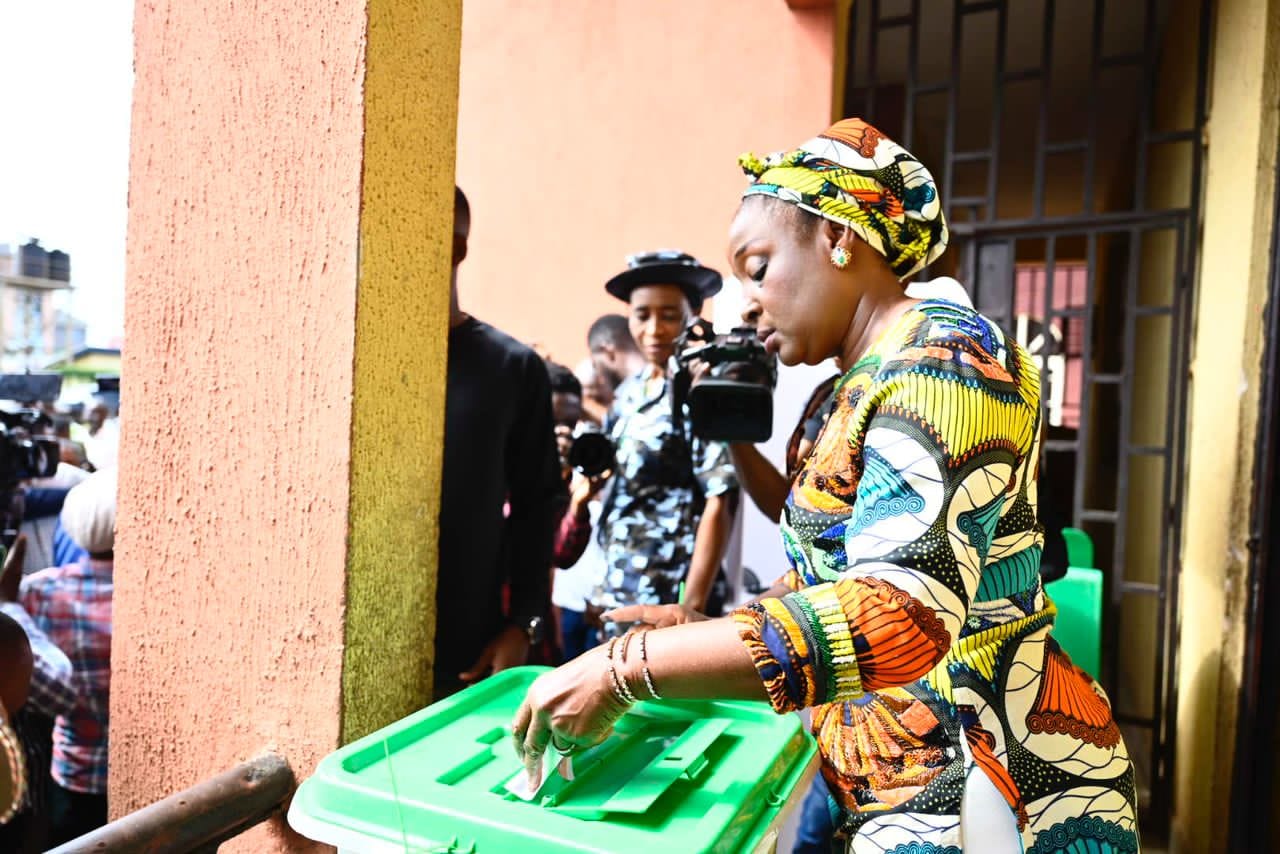 Meanwhile, reports have it that the voting centres inside the IDP camp in Uhogwa, Ovia North-East local government area of Edo state have been attacked by suspected armed hoodlums.
The hoodlums reportedly carted away voting materials and injured one person.
INEC adhoc staff on ground at the affected area are said to be taking refuge in a nearby house.
When contacted by our correspondent, Edo INEC spokesman, Timidi Wariowei said he was yet to be briefed of the incident.
Load more