Nigerian UK-based record producer and musician Tym the Black Spark is important, not the type of fresh buzz, new sound kind of important.
The musician is creating art and music in the hopes that in arriving with clear intentions, operating with pellucidity, and illuminating stories, he can channel and assist in realisations. Importantly identifying, that realisations lead to healing.
Can you introduce yourself to our readers?
My name is  TYM. My biological names are Ogunleye Oluwatimilehin Daniel Mofiyinfoluwa, I was born on the 17th of October 1998, in Ikorodu, Lagos. The last of three children.
Did you start making music recently?
I have been making music for a while now. I wrote my first verse in 2011 at the age of 13. I still remember the starting lines to date, it went "I love dough but I ain't gonna steal bro, I love to make—-". Those were my first set of bars. My first studio session was in 2012 at Ogbomosho.
What inspired you to become an artiste?
I realized in every other field I would have to struggle with others and have competitors. But in music I felt exceptional, It came easy.
Who are your biggest motivations?
I don't think I can name them all. I would start with Michael Jackson, Eminem, 2pac, and Lil Wayne. I remember my mum bought my brother and me a music collection that had a lot of songs from 50 Cent and 2pac on it, they inspired me greatly. My dad played a lot of Bob Marley, Akon, Ebenezer Obey, King Sunny Ade, Marvin Gaye, Chaka Khan, Kool & the Gang, and many others. I also love Rihanna, R. Kelly, Usher, Sean Paul, Dr. Dre, Jay Z, Ja Rule, Drake, Kendrick Lamar, queen mother ASA, Nneka, Angelique Kidjo, Wizkid, Burna Boy, Paul Play, Styl Plus. Amaarae and Masego also motivate me for the new school life. Can't forget Pharrell Williams, Swizz Beats inspired me to make beats. Whitney Houston just left me mesmerized, that was the feeling I got from her. Then AVICII, man! That was one of the celebrity deaths that hurt me the most, XXXtentacion really touched my soul with his sound, Pop Smoke was just something else. Alina Baraz and Kali Uchis also. Like I said I can not name them all, I love Shaggy too though.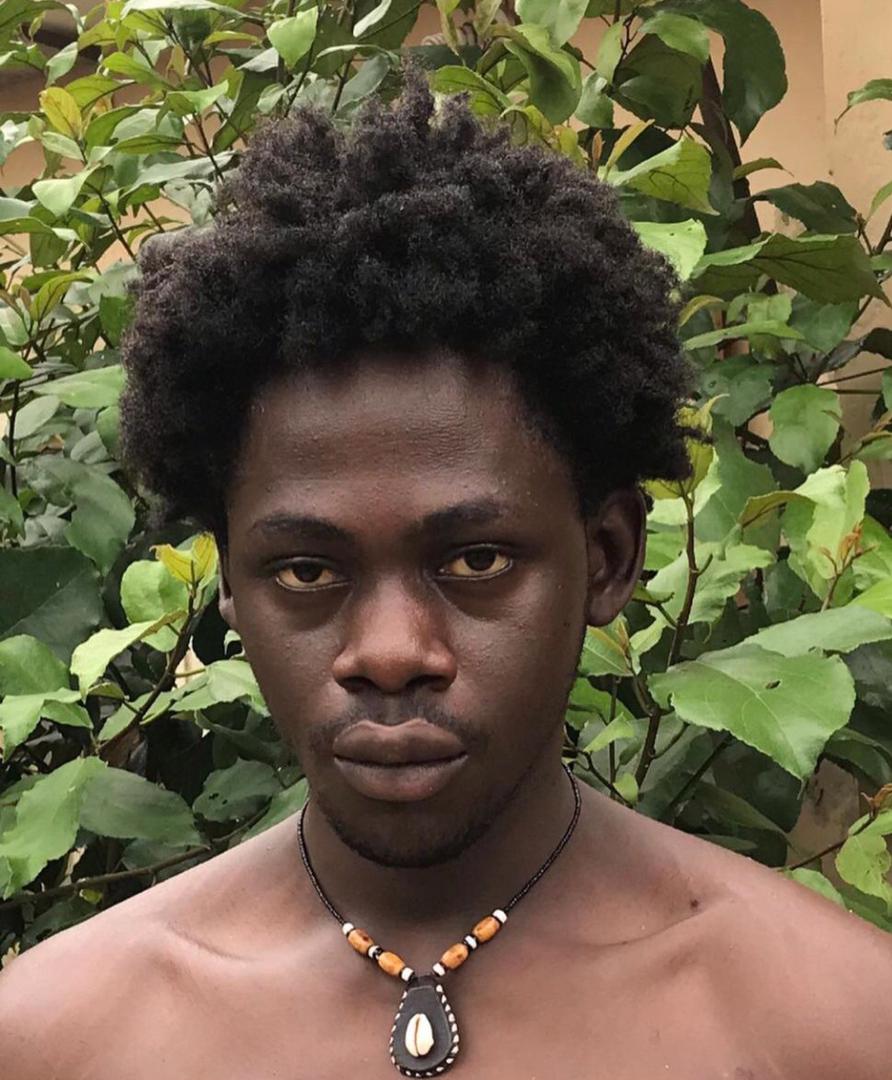 What was the creative process behind your latest release, Your Heart?
I remember the beat came first, then the first sentence of the chorus. After I got that, I knew I had to dig deep within my soul for a befitting verse. I didn't want it to be just a vibe, so I left it for a while thinking of topics to compose the song around. I remember I was already writing a tribute song to my Aunt on an online beat but then chose to let go of that and do it on the second verse of this song instead.
The first was verse vacant needed something emotional to match the energy I was going for, and before my eyes, the struggle of a producer that worked for me at that time. His life was the perfect story for the song. Till date he still does not know the song is about him unless he comes across this interview hahaha. So I wrote the first verse and when that was done, I patiently reminisced on moments with my Aunt and narrated meticulously in the second verse. While the third verse was just an outburst of emotions through musical chants.
Would you say this is the best song you have ever written?
This song definitely has less vibe than a typical TYM song, which was intentional because i wanted the message to be crystal clear. It might not be my best composition but it is definitely so dear to my heart. This record keeps me in close connection with my beloved Aunt.
Are you an Afrobeat artiste?
I am a global star, I feel comfortable in almost every genre. Yes, I know that Afrobeat has to be appreciated in the world more than it already is, and I have a role to play in the generalisation of sound. However, I won't just restrict myself to Afrobeats because is originated from where i come from. Music in general has lost some sort of value and everyone is stuck in trends, despite the myriad of talents out there, everybody tends to sound the same. My purpose is to show people a new way, a new light, and a path to a new dimension.
Do you have other goals asides from music?
I have always loved to pose for the camera. I would definitely go into fashion. And other things. Just sit back, relax, enjoy the show, and watch the future unfold.
Load more