By Nehru Odeh
Professor Wole Soyinka has called for a national dialogue on religion. The Nobel Laureate said it was high time Nigerians interrogated how religious practices impinge on the rights and freedoms of individuals in the country.
The distinguished writer made this assertion at the launch of "A Letter to a President", an open epistle which Mubarak Bala, a humanist, wrote President Bola Ahmed Tinubu in order to seek redress and his intervention. Bala has been in prison in Abuja for more than three years while serving a 24-year prison sentence for dumping Islam for atheism.
The event, organized by Ms Lola Shoneyin, award-winning writer, poet and CEO of Quida Books, held at Ikeja GRA, Lagos on Saturday 5 August, 2023.
"We are big on communities. We love organizing events with different communities, where different people can come together, " Shoneyin said while welcoming guests and setting the tone for the intellectually stimulating event.
Still, the intriguing thing about Bala's imprisonment, according to a BBC documentary is that he is currently serving a 24-year jail sentence for what normally shouldn't be more than three years, eight months after he had wedded his wife, Amina and six weeks after his baby was born.
"Mr President sir, I am a prisoner of conscience," Bala writes in the letter, "sought after only because I refused to follow the religion I was born into, especially coming from descendants of the 1804 conquerors. Mine is only a sin, an unforgivable sin they try hard to give another name in a civil court, just so I die or be removed permanently from circulation or society…"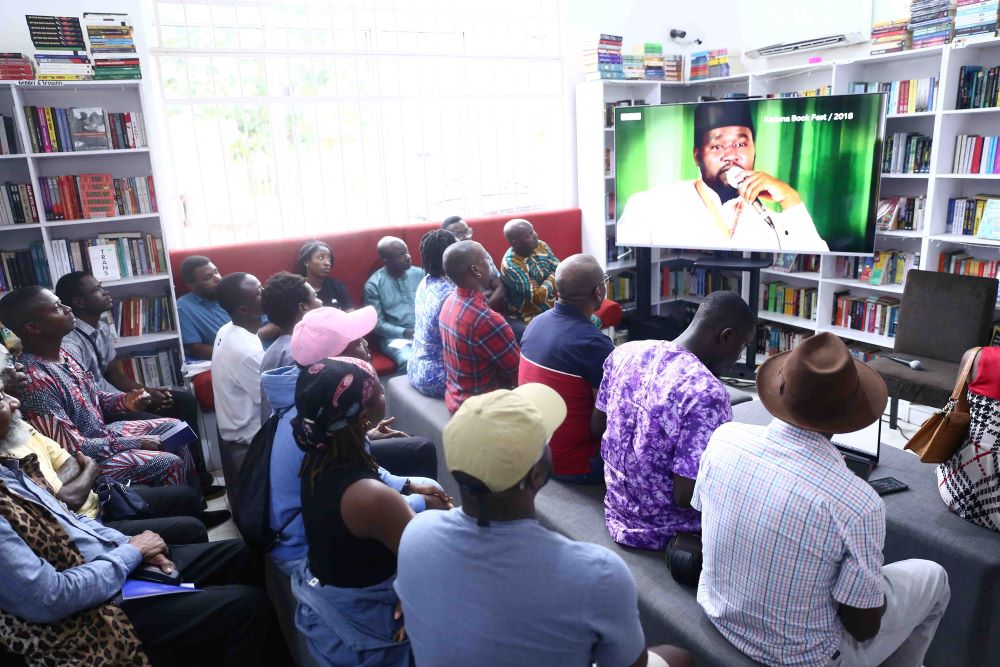 Soyinka, who was unequivocal while making his demands, called for a meeting of minds on religion not only against the backdrop of Bala's continuing incarceration but also in the light of atrocities committed by religious fanatics in the name of religion, while referencing Deborah Samuel, the lady who was lynched and burnt to death in Sokoto in 2022 by her fellow students over alleged blasphemy.
"So the major thing I want to say is this: to insist that It's time we had a real indaba, a real conference, a heart-to-heart continuing discourse on religion and society in this country.
"It's just about time. How is it possible that Mubarak is being jailed for apostasy when in Abu Dhabi, a Muslim society, Salman Rushdie was invited by the university to lecture, protected by the government. He came in and delivered his lecture.
"Let's have a debate. Let's have a discourse, a continuing discourse. Somebody wrote recently that Islam forbids dancing. Muslims have been dancing in the streets here. When Deborah was murdered, butchered, they were dancing in the streets. Go and look at the video. If that wasn't dancing, I don't know what that was. Heavy dancing.
"And in any case there is something like dancing on one's grave. Metaphorically or physically, those who rejoiced were dancing; including the Mullah of Abuja who said though he hadn't seen what Deborah wrote, she deserved to die.
"This is supposed to be a man of God, a man of piety. He is supposed to be a priest of compassion. Yet somebody who could be his daughter was butchered in a brutal way and he sat down in the capital city of this nation and said, 'Yes, very good.' That's dancing on Deborah's grave. So what is all this nonsense about Muslims not dancing?
"I don't want to talk too much today. When the debate begins, there is a lot more to talk about. And then their greatest scholars will come, their interpreters will come, their physicists will come, those of us in the secular side will also come and contribute the little that we know about the practice of Islam in other places, Soyinka said, noting that the people of Abu Dhabi, where he lectures, have an annual festival of tolerance where people are brought together as well as a Ministry of Tolerance.
"We'll ask our colleagues here, 'Whats the matter with you?' That's all. What differentiates you ? You don't belong to the origin of this religion, why have you interpreted just convenient passages your own way ?', Soyinka said ascribing their actions to the quest for power and dominance.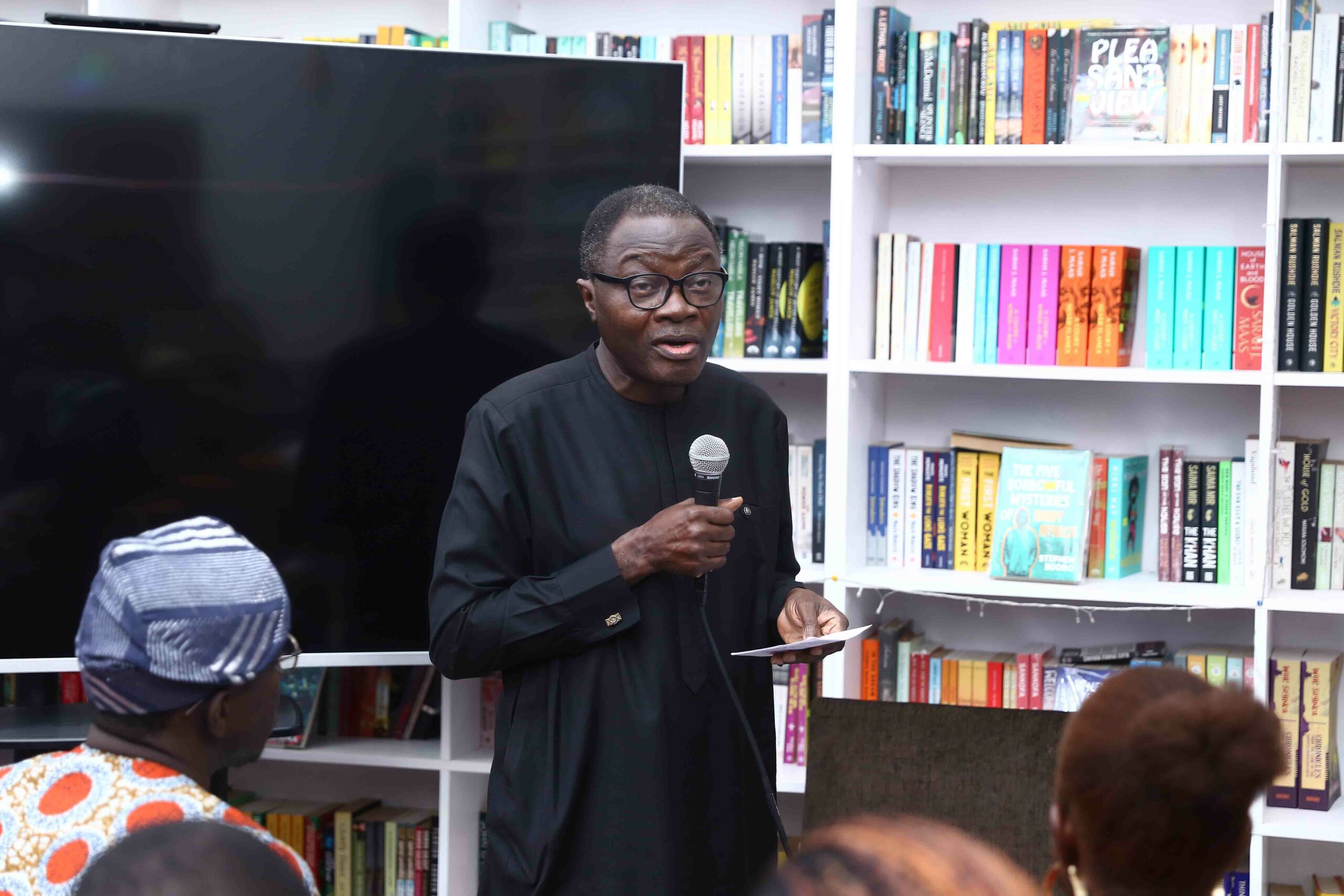 Soyinka also said Bala raised some charges in his letter about how he was unfairly treated, which shouldn't be kept under the carpet, adding that those indicted should be prosecuted and their licenses withdrawn.
"Mubarak also indicts certain elements of this society in position of power. There are charges in there, which demands investigation, Soyinka averred, referring to the loud silence of the Nigerian Medical Association, NMA, "who should investigate the attempt to inject the young man with psychotropic drugs."
"And let's know whether they are going to retain their licenses after that. The security division has a responsibility to revisit this infamous jail break, when some of the killers, the arsonists and the kidnappers of Chibok girls and Dapchi girls miraculously blew down the wall and escaped."
Going down memory lane, Soyinka narrated how the late human rights lawyer Gani Fawehimi was detained in the same prison where he himself was serving a jail term in Kaduna because he defended the wife of a military officer in his professional capacity as a lawyer.
"When such a thing can happen to a legal officer, an officer of the law performing his normal functions, then what happens to an ordinary individual who happens to be a non-believer, who has chosen to interrogate the terrain of his mental, spiritual inculcation and come up with these other answers?
"He is not going around forcing anyone to follow him. He is not forcibly converting anyone. He is not trying to inject anyone with psychotropic drugs. No. He just said 'I believe this, I don't believe this. I have a right to express that condition in which I have discovered myself.'
"Now how could that possibly be a crime. It all boils down to power. Mubarak's wife said it is power and control, domination, manipulation, distortion even of the Scriptures to keep other human beings under control. It is a sign of internal inadequacy of such people, that they can only find and express themselves by engorging the liberties of others on to themselves and their fulfilling superior being. There is no other way."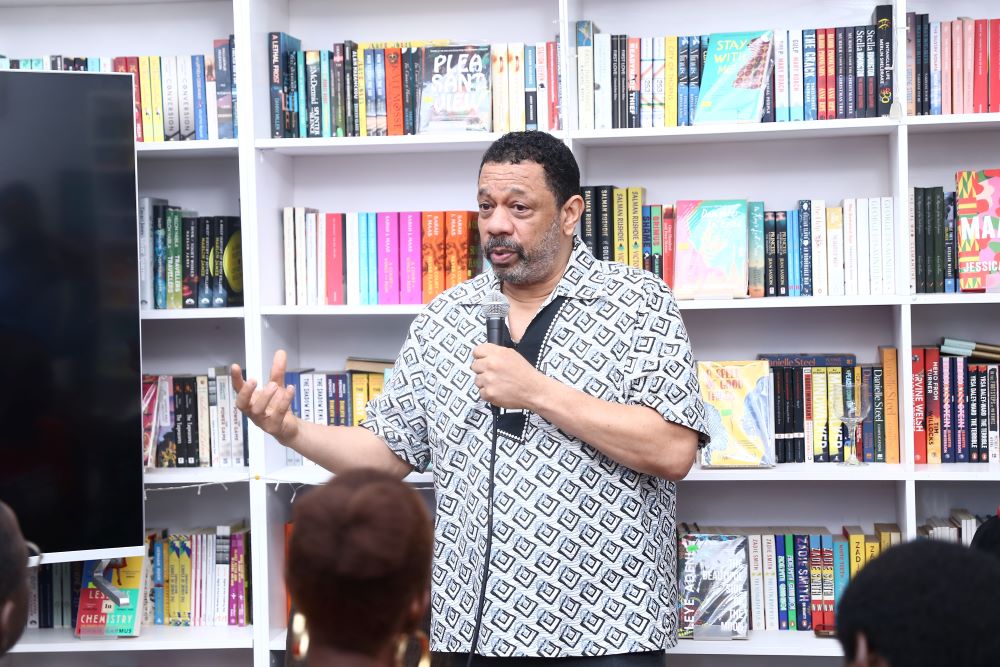 Soyinka also enjoined Nigerians not to lose track of Bala and other prisoners of conscience. "Please don't let us lose track of Mubarak now that we have found him. I appeal to all the human rights organizations, all the pressure groups to look out for the other Mubarak Balas who are imprisoned, isolated, dehumanized, tortured, driven out.
"Finally a word to those who insist on persecuting atheists. It just shows how insecure you are. If you are truly Muslims, if you are truly convinced within you that you believe in Allah, you believe in his messenger, you believe in his preaching and you believe in his mode of worship, then you just look at the rest of humanity and say, 'Look at them, idiots,' and you go your own way. Why do you need to prosecute? It means you're not convinced. It means you're hollow. You don't believe in your religion. Otherwise, you'll not need to pay attention to those who do not believe," Soyinka said. .
Mr Kunle Ajibade, Executive Editor, TheNEWS/PMNEWS who read an excerpt from Bala's letter, also lambasted those who perpetuate violence in the name of religion. Ajibade said that there was no place in the Koran where Allah enjoined Muslims to force Islam down the throat of anyone and convert them against their conscience.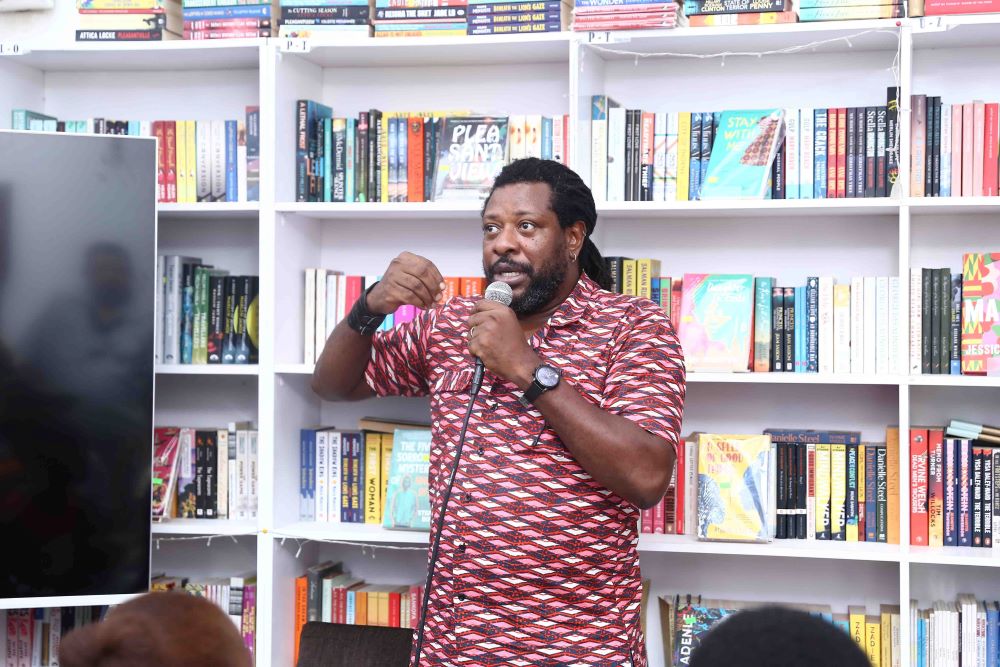 Citing some passages in the Holy Koran which he read in Arabic, Ajibade stated that the Allah (God) made it quite clear to his followers that there should be no compulsion in religion as he commanded them not to be severe and hard-hearted to non-believers.
"I don't know what Holy Koran these characters are reading. Chapter 10 Vs 99 of the Koran calls on Muslims to respect the free will of those other faiths and even those who don't believe in their religion. Muslims are told in Chapter 10 Vs 99 of the Koran to respect other faiths, and those who don't believe in their faith, those who are against their faith. Those familiar with the history of Islam would know that Muhammed had to be that diplomatic in other to get others into the fold.
"So where is all these nonsense coming from, except that the Koran is being literally and stupidly misinterpreted? And that it is also being manipulated to serve a purpose that is inimical to humanity. We must all stand against that, " Ajibade maintained.
It was indeed an intellectually-stimulating event as guests not only bared their minds but also spoke extensively about how religion constricts individuals in society and affects their mental health.
They also deliberated on the closed nature of our society, the sheer hypocrisy and intolerance that define it as well as the hostile social environment in which humanists and others who have alternative views operate.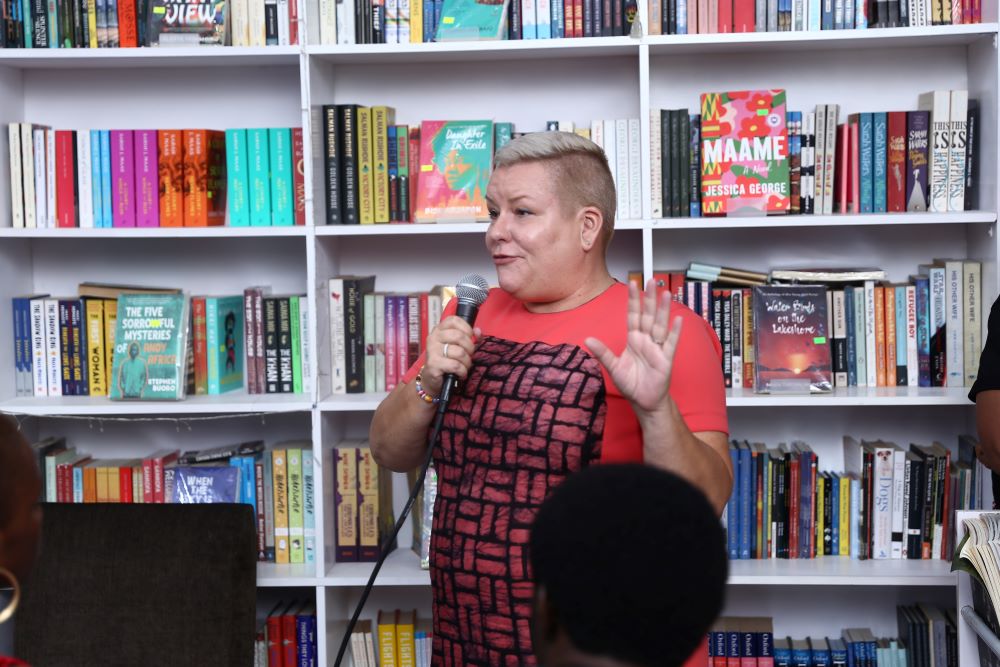 Sandra Alonge, a Belgian atheist, spoke extensively on the need for regular meetings, projects and joint exchanges of ideas between humanists and free thinkers in Nigeria, given the peculiar nature of the Nigerian society, how strong religious sentiments are and how they impinge on the people's rights and freedoms.
"One of the things that I have been discussing with my husband, that we had been talking about even before the Covid crisis was how we could put together panels, joint exchanges, workshops, bringing humanists and free thinkers to Nigeria doing some joint projects. Because there is a lack of this kind of fora, where not just like-minded people but others have an opportunity to exchange ideas.
"So, when you spoke on national dialogue on religion, or the lack of it, I think it really speaks to me. But also I think it speaks to the need that is really there, because religious intolerance is growing; given what is happening in Ilorin – the war between traditionalists and Muslims. So you don't have to be a Muslim to be excluded.
"But before going to a national dialogue, there are some other things we can do on the local level. Being more engaged, being more active at least in my atheism is something I would like to do with some of the people here. We can talk about how we can achieve that," Sandra averred.
Bolaji Alonge, an artiste and atheist, spoke on how he became disillusioned with Christianity, the religion into which he was born, but dumped 20 years ago and couldn't discuss it with anyone except his cousin for fear of being blacklisted and excluded.
"I dropped religion about two decades ago. I never believed in it. I never believed in going to church. It never made any sense to me. I dropped it 20 years ago and couldn't discuss it with anybody apart from my cousin with whom we could talk about things.
"I called myself an agnostic because people don't understand what that means. People are scared of the word 'atheist'. Once you mention atheism, it is wahala (trouble). Once you mention atheist, people just write you off. I simply don't believe in your God. I believe in you. I believe in my car I believe in my environment. I believe in being good," he remarked.
Alonge also stressed the need for a community of like minds in which individuals will be free to rub minds and share ideas without experiencing any drama. "I think we should have a community, more of this, where we just talk common sense, where we eschew all this drama these people engage in," he said.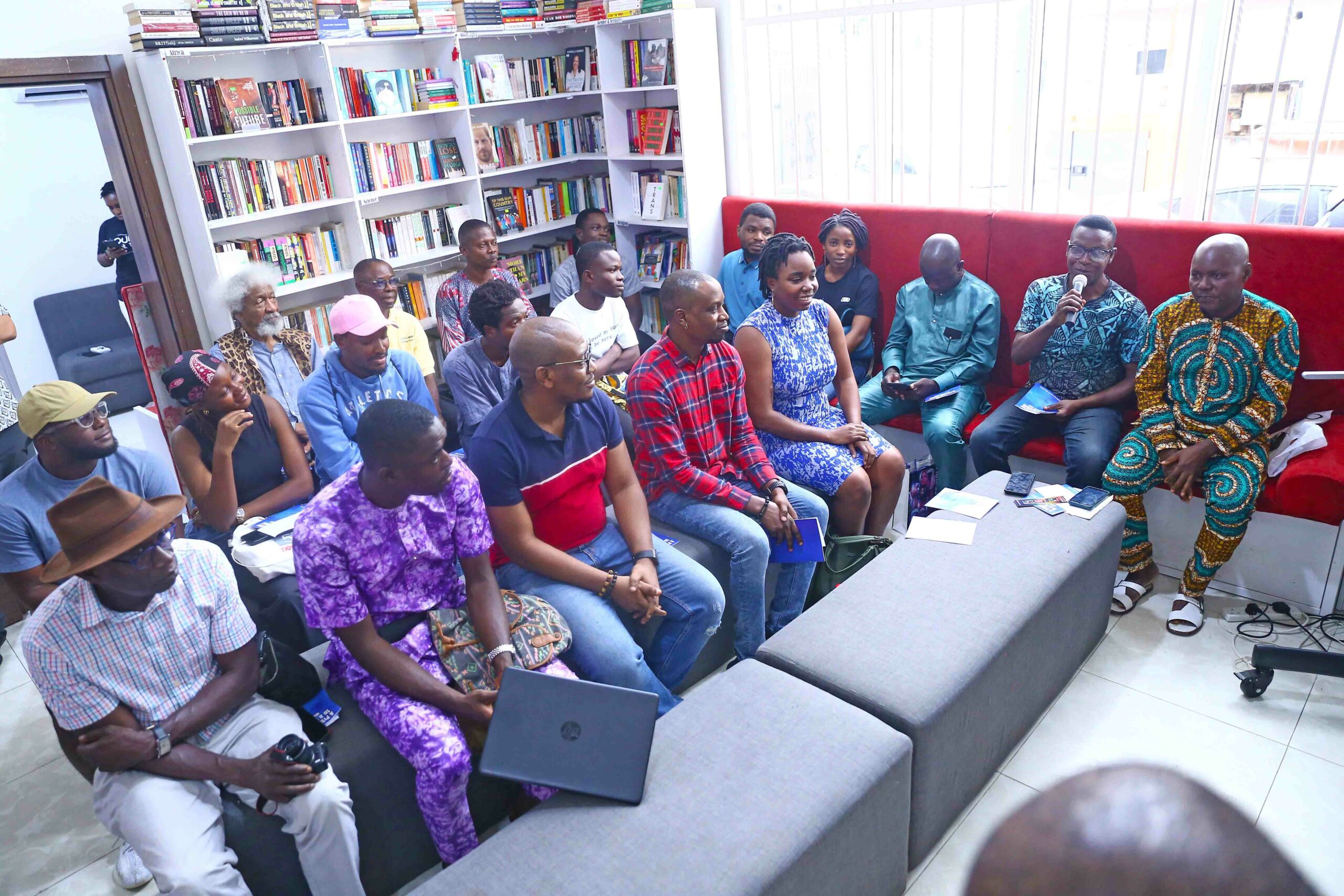 Dr Olaokun Soyinka, Medical Practitioner and former Commissioner of Health in Ogun State allayed the fears of those who think facilitating a community of atheists and free thinkers is tantamount to creating another religion or a behemoth akin to religion. He also advised that humanists should employ subtlety as they go about their activities in a society that is not just hostile, but also excludes them.
"I want to say one or two things about the aim of getting together. One of the things people have raised is that we shouldn't build false expectations or be seen to be building the very thing we are trying to get away from. Atheism is a label of exclusion, as Bolaji has said. One of the things I quite like is that people say it is like calling somebody a non-tax collector because they don't collect stamps. How can you define me in the negative? It is just that we don't share something everybody seems to share.
"And the reason we have to get together is not because we are looking for a substitute religion. We are not looking for a church of some sort. We are not looking for dogma, for rules, for conformism. We are a minority and we have needs. And many of those needs differ.
"Because people escape after a pressure cooker upbringing where they are surrounded by all these supernatural stuff and wield psychological pressures that, as a growing mind, it is very difficult to cope with. And when you throw in various mental health issues, it all become too much to cope with.
"There are people who as they escape, they need that support. In the USA, there is even a group for escaping pastors and ministers in churches. They need a decompression and they need to meet with people who have very close, similar issues. So we mustn't be under any illusion that we are all united in everything. We are united in one thing: being misunderstood by the majority. But we want to facilitate finding those who can help them on their journey. We are not bringing you to say follow this," Olaokun noted.
Load more