By Nehru Odeh
She has been described as a radiant and versatile soprano. She has also been hailed as exceptional. Her voice, they say, glints with beauty. It is also said she boasts a sumptuous voice and has the power to ride the orchestra where needed. She has been praised for her bell-like voice and megawatt smile, that she has this natural almost cherubic smile on her and makes opera seem simple. And to sum it all, they say she outshines them all.
Outshines them all? Sure. And she holds the forth. This is the story of Francesca Chiejina, the Nigerian-American soprano that is not just taking the world by storm but has wowed- and still wows – the globe with her distinct, mellifluous voice; a voice that can send the insomniac to sleep and inspire possibilities.
Inspire possibilities? This is the story of a soprano who has not just distinguished herself several times on the world's stage but has always delivered when occasion demanded. And she always rises to the occasion.
This is the story of an operatic singer who once described herself as a reluctant soprano. – considering the fact that she started out as a mezzo and later sang alto – but later fell in love with it at 20 and has never looked back ever since.This is the story of a soprano who in her twenties performed with some of the best in the world, proved her mettle and still continues to show her operatic skills.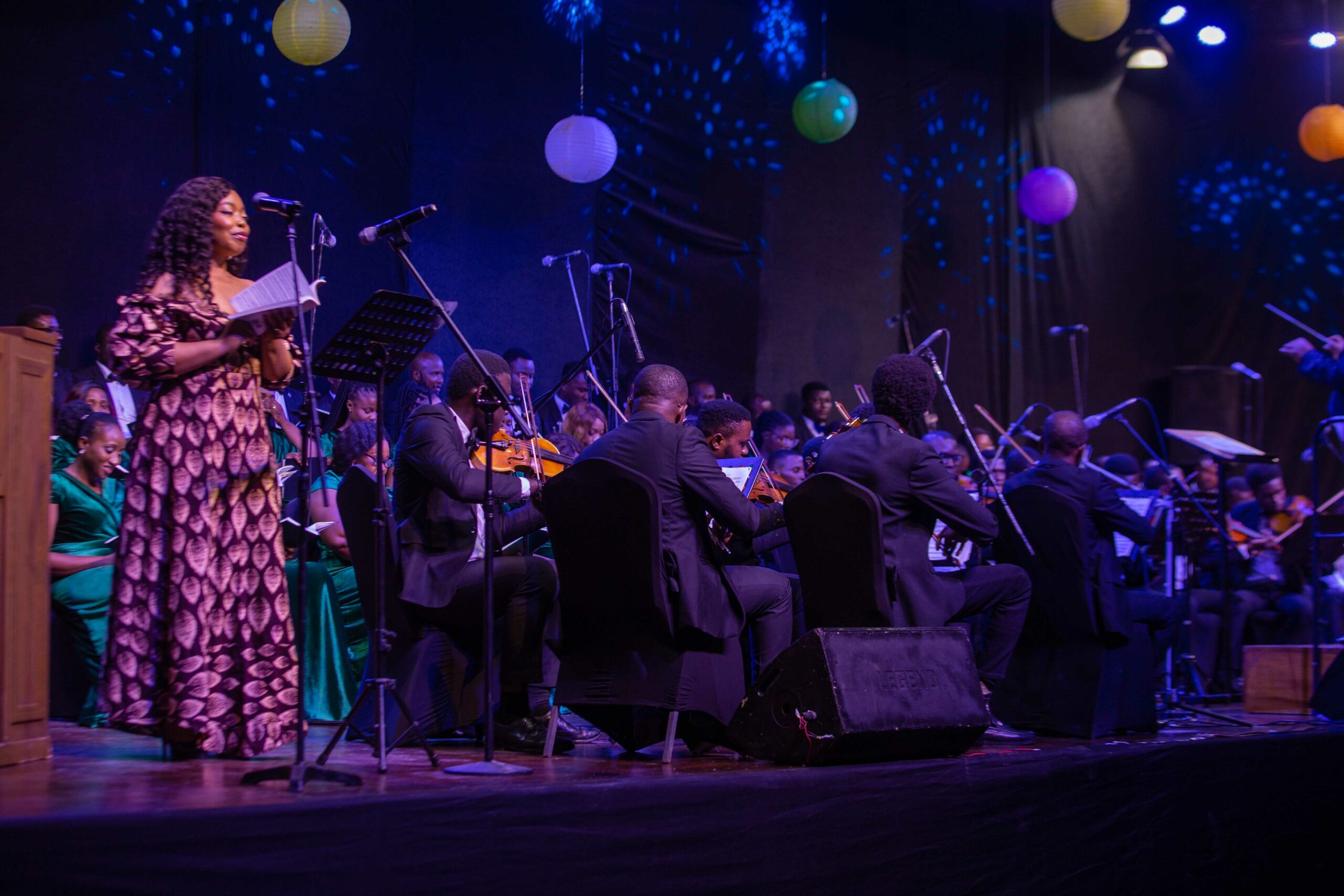 Reluctant soprano? Sure. And that makes her story more intriguing. Though her romance with opera started at eight when her dad always took her to the Musical Society of Nigeria, MUSON at Onikan, Lagos where she joined the MUSON Junior School, she never envisaged that she would someday become a soprano much in demand across the globe.
The remarkable thing about Francesca's journey to stardom is that she never wanted to take classical music as a career in the first place. Rather she was just a 'normal' student studying at the University of Michigan with the intention of becoming a medical doctor. And halfway through premed, she caught the opera bug, took a turn around, dropped medicine and once again embraced classical music, a genre to which she had been introduced at the MUSON Junior School where she had learnt to play violin and piano.
"If you told me at twenty years old that this would be my life now, I would think that it was a joke (laughs). So, I definitely didn't envision myself doing this. I envisioned myself when I was very little being a medical doctor and this just happened (laughs)," Francesca said in her natural soprano voice after her scintillating performance in what could be veritably described as a homecoming at the conclusion of the 2023 MUSON Festival which held between 20 and 29 October 2023 at Onikan, Lagos.
Still, why the switch? Why did she dump medicine. the dream profession which many spend so much money and exert so much energy and effort to become? Why did she take that risk, that roundabout turn to the career path her dad had initially introduced her?
Francesca hinged it on the call of music that kept getting louder and louder, the constant encouragement she had earlier received from music teachers and the fact that being on her feet for four hours at a time doing biology labs was a lot less fun to her than singing in a choir and creating beauty with her voice.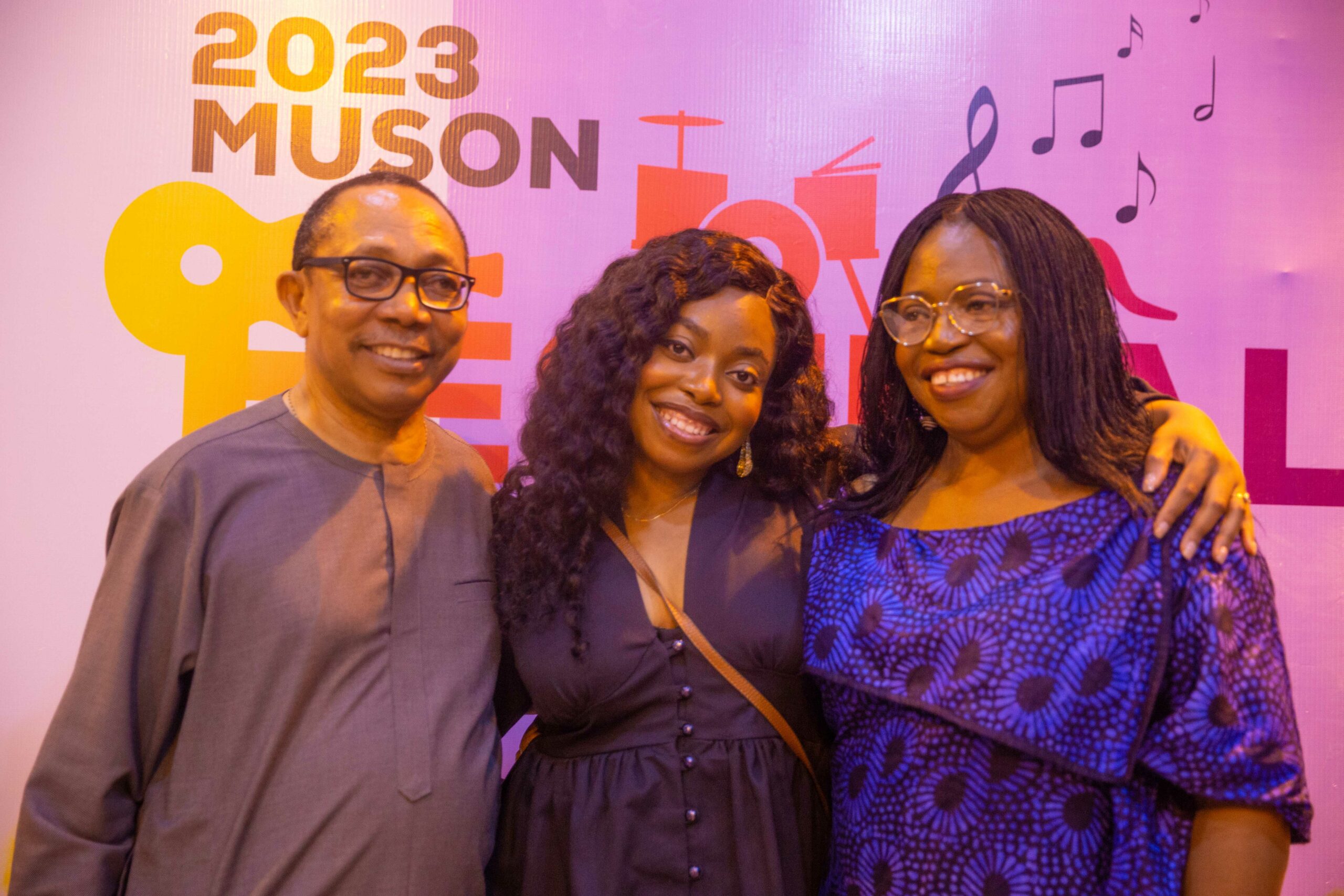 "It's quite a contrasting career, unlike going from medicine to physics or something related in a way. As I said, the call from music just kept getting louder and louder and I kept getting encouraged by music teachers around me. And I just felt that if one person says so, that's nice, but six people say it, then there is something to notice there, as in my talent, or at least potential at the time.
"To be honest, being on my feet for four hours at a time doing biology labs was a lot less fun to me than singing in a choir and creating beauty with my voice. So I just took a risk. I thought if I fail, I can go back to medicine … but if I wait too long, singing might pass me by," she noted.
Twelve years on, as Francesca says, she's riding the wave. Medicine, which she dumped and music, to which she later fell in love with and embraced, are both therapeutic. Perhaps that explains her love for both and the switch when one seemed not to give her the sense of fulfilment that the other gave
So, instead of being at the operating table with knives, scalpels et al, she would rather be in operatic halls performing surgeries with her mellifluous voice, healing distressed minds and giving hope to the hopeless with the stories she tells on stage. "I'm happy making other people happy," she proudly said.
Still, it hasn't been an easy ride for this nightingale who did not only find her voice but also make sure she shared it with the world. When she made the shift from medicine to music, it seemed as though her world was about to collapse. It seemed as though heaven would fall. Her parents who had looked forward to seeing their daughter become a medical doctor someday, the way most parents would, were shocked to their bone marrows when it dawned on them that Francesca had taken the road less taken, and had dumped medicine for music. They couldn't process the fact that their daughter had moved from the operating table to the operatic hall, had dumped the scalpel and found her voice.
"Oh my goodness! I cannot tell you how, I want to say, devastated and heartbroken my parents were when I switched my career path. I'm happy I can laugh about it now. But at the time, oh my goodness. There were tears, begging and pleading, and prayers (laughs) and Masses put out on my behalf. But we've come to an understanding. I make a comfortable living as a singer. Not only do I make a comfortable living, I'm also happy and fulfilled. So my parents think I'm really blessed. I mean, how often do you get both? Most people make a living and survive. I'm content. I'm joy-filled and making a living. So I'm pretty lucky," she maintained.
That Francesca is pretty lucky, happy and fulfilled is not an exaggeration. This reluctant soprano who started her musical training as a mezzo and sang alto as a teenager now struts on the global stage. She hobnobs with the best and greatest in the world of classical music.
She studied at the University of Michigan with Martha Sheil and James Patterson and at the Guildhall School of Music and Drama with Sue McCulloch. She is also a graduate of the Jette Parker Young Artists Programme at the Royal Opera House, Covent Garden.
On the concert platform she has recently sung Berg's Seven Early Songs with the Sinfonia of London and John Wilson at the BBC Proms, Mozart's Requiem with Crouch End Festival Chorus, Richard Stauss' Four Last Songs with Imperial College Symphony Orchestra at Cadogan Hall, Bach's St John Passions with Huddersfield Choral Society and Manchester Camerata, Barber's Knoxville; Summer at 1915 with the BBC Philharmonic and with the Royal Northern Sinfonia at the Sage Gateshead; Handel's Messiah with the Royal philharmonic Orchestra at the Royal Albert Hall, to mention a few.
Francesca has participated in masterclasses with Martin Katz, Kamal Khan, Gianna Rolando, Joyce DiDonato, Brigitte Fassbander, Edith Wiens and Felicity Lott.
She has also won many prizes and distinguished herself. Competition successes include reaching the finals at the inaugural Glyndebourne Opera Cup in 2018, the semi- finals in the National Mozart Competition and winning the GSMD English Song Prize, the GSMD Aria Prize as well as second place in the Classical Singer Competition. She was also a finalist in the 2017 Kathleen Ferrier Awards. She has received Loveday, Marianne Falke, Maurice H and Evangeline L. Dusmenii, George Shlrley Voice and Willis Patterson Scholarships.
Francesca also played the main roles n two recently released albums, Transfigured and An Indifferent Century. She has also gone out of her way to found the Kobo Arts Foundation, a nongovernmental organization aimed at giving scholarships to Nigerians, especially musicians at the Music Society of Nigeria, MUSON, to enable them further their education abroad.
"I launched the Kobo Arts Foundation quite recently. We have our first scholarship recipient Valentine Umeh who has gone over to The New England Conservatory to study singing. He is a Nigerian tenor, an Igbo man. Basically, I just think I have been given so much. And as I mentioned previously in this conversation, a lot of people have encouraged me, have kept pushing me to keep going. Have verbalized and given me tangible things to express that they believe in me and I'm trying to give something tangible as well to other people, to say I believe in them.
"And so I have started this foundation to encourage Nigerians, especially Nigerian musicians at the MUSON School, my alma mater, to help further their education abroad and hopefully in return, like myself, come back and share with everyone else. And hopefully the main goal is that we won't have to leave to further hone our skills in classical music. That's the goal," Francesca maintained.
And what a grand way to show that no matter the string of successes Francesca has recorded – and continues to record — on the global stage, she hasn't forgotten home, she hasn't forgotten where it all started and she still keeps re-remembering and rediscovering.
"It's lovely to be here," she says. "Being on the same soil where I was born. I've been reflecting a lot, re-remembering and rediscovering who I was, who I am and who I want to be," Francesca once told The Guardian UK, when she returned home after staying more than three years abroad. Little wonder she keeps soaring high and singing songs that enchant.
Load more