By Taiwo Okanlawon
Afropop star Ayodeji Balogun, also known as Wizkid, has named some new generation artistes as his favourite artistes of the moment.
The Grammy-winning artiste disclosed this on his Instagram story
Wizkid listed OdumoduBlvck, Rema, Asake, Bloody Civilian, and Shallipopi as his favourite artistes.
"Yeah, my favorite artists rn. @odunmodublvck @heisrema @asakemusic @bloody_civ," he wrote.
In another story, Wizkid wrote; "And if @theycallmeshallipopi cough!! I go dance".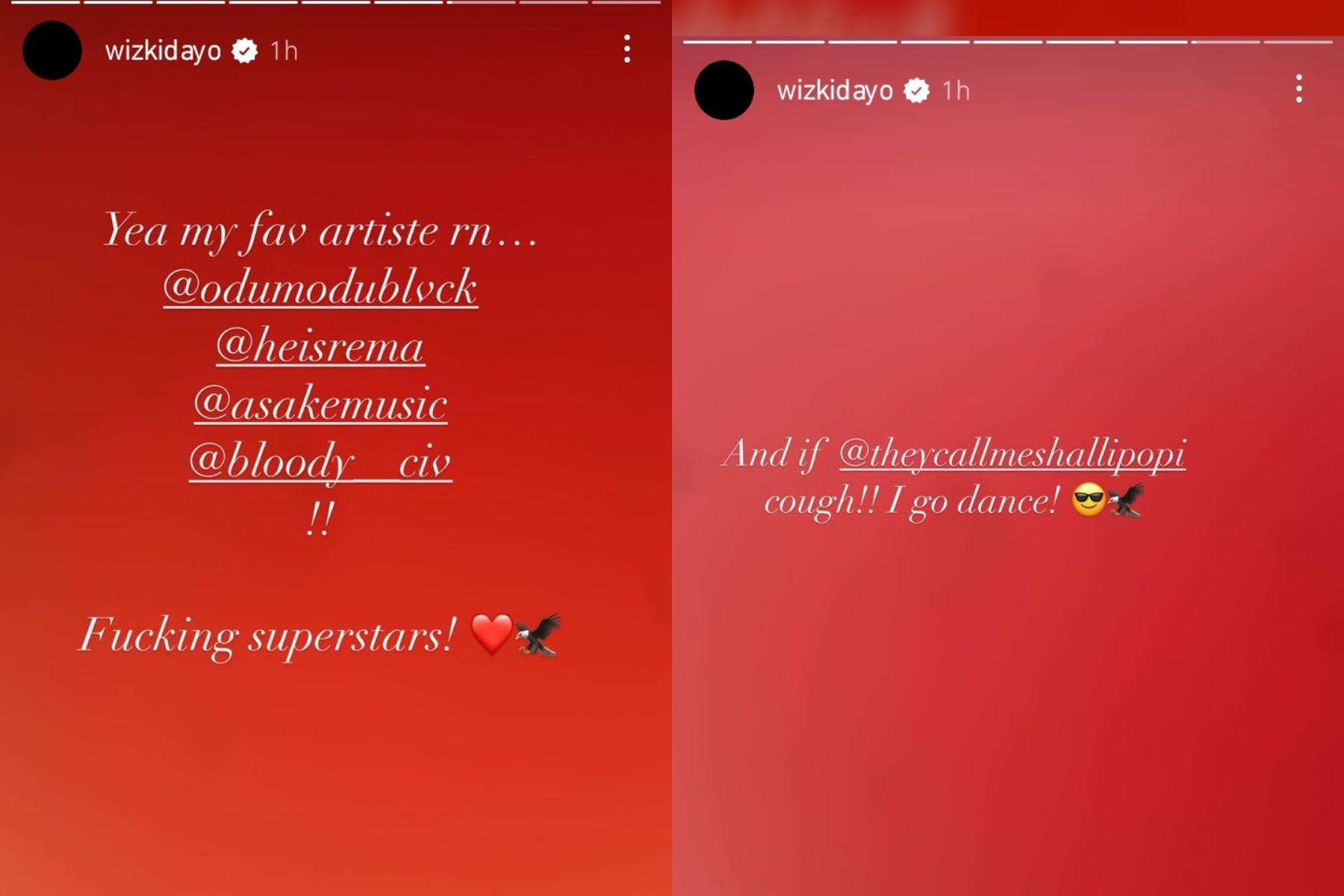 Wizkid had blasted his millions of fans pressuring him to make new music.
In a series of posts on his Instagram story, Wizkid revealed that he was on holiday and would return in 4 years. According to him, he wants to enjoy the fruit of his labor before continuing his music career.
He added that he could extend the vacation to 5 years or venture into a new career like playing ball, golf, wrestling or even acting.
Months back, Wizkid stirred the internet with his opinion on rap music in Nigeria, declaring the genre of music dead and boring.
The father of four said that he doesn't listen to rap music because it's "dead and boring" while revealing a pattern rappers in Africa follow.
Load more