By Nehru Odeh
Lola Shoneyin wears many hats. Not only is she an award-winning poet, novelist and publisher, she is also the Director of the annual Ake Arts and Book Festival. And she always puts her wealth of experience to bear on every edition of the literary festival she started in Abeokuta, Ogun State in 2013.
Still, she has done so with so much gusto, determination, creativity and finesse, inviting big names from across the globe to rub minds so much so that at the end of the day it leaves an indelible impression and long-lasting memories on their minds of participants. What with intellectually stimulating events such as book chats, inspiring panel discussions, concerts, film screenings, the popular Palm wine and Poetry Night, to mention a few.
To achieve this end again, Shoneyin has spiced up this year's edition by introducing new engaging events and initiatives into the festival which holds between 22 and 25 November 2023 at BON Hotel Ikeja Residence, Sobo Arobiodu Street, Ikeja GRA, Lagos, Nigeria.
Seventy-two writers from 17 different countries within and outside Africa are expected to be in Lagos for the 11th edition of the festival. And 55 of them would be coming from outside the country.
"I just want to say that we are steadfast in our goal to bring together some of the most incredible writers from the African continent and beyond to Nigeria to come and see what we do and how we do it. And from.my experience they always left incredibly impressed. That's because of the way we carry ourselves in Nigeria," Shoneyin told newsmen recently at Quida Books located in Ikeja G.R.A, Lagos.
The writers expected to be at the festival include Petina Gappah, Umubyeyi Beata Mairese, Bolu Babalola, Kojo Koram, Wole Talabi, HemleyBoum, Zukiswa Wanner, Kelechi Okafor, Bisi Adjapon, DK Nnuro, Abubakar Adam, Ibrahim, Irene Muchemi, Gothataone Moeng, Omolola Ijeoma Ogunyemi, Nnamdi Ehirim, Ayanna Lloyd Banwo, Wanjiru Koinange, Abimbola Ishola, Stephen Buoro, Dipo Faloyin, Priya Hein and Olusegun Aganga.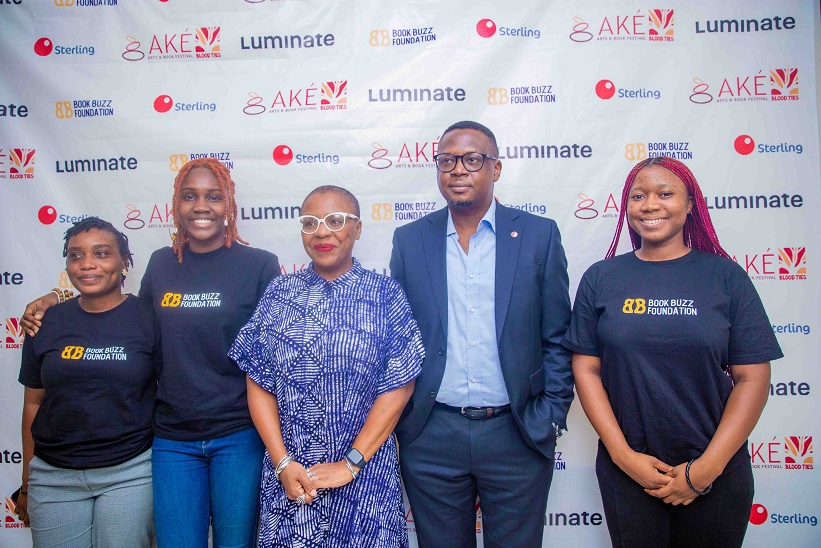 Still, the interesting thing about this year's event is that not only is the venue very close to the Murtala Muhammed International Airport in Lagos, it is easily accessible. "Which people are happy about because it's more accessible, especially to people coming out of the state. And it's super convenient for us because if you are bringing the number of foreign guests that we are bringing into the country, it is important sometimes to just think about proximity to the airport, and even where they are staying, everything is easier. Those who are concerned about security also have a lot more peace of mind, knowing that they are close to the airport," Shoneyin said
The new initiatives that Shoneyin and her team have introduced to spice up this year's event include a publishers' event for women in publishing, the African Connect Reception, The Great African Book Quiz, The Festival Director's Fellowship, The Africa Rights Forum, TARF.
According to the author of The Secret Lives of Baba Segi's Wives, the publishers' event for women is sponsored by an organization in the UAE that seeks to support women in publishing and she happens to be on the board.
"I was able to convince them to do something to support women in publishing on the African continent. So they are also funding one of the panel discussions, which features women in publishing on the African continent.
"We are also doing the African Connect Reception, where African writers, especially the Nigerians would be able to meet some of the international festival directors who are coming.
"We also are doing something called The Great African Book Quiz, which everybody would be able to meet and participate in. But we want to check your knowledge of African fiction and writers, especially so many of you who claim to be experts, this is your opportunity.
"We have wonderful selections of books that have been donated to us by One World Publishers in the UK. So there would be lots of book prizes for the winners of that competition.
"With regards to the film screening, Femi Adebayo will be coming. He is very hot right now, having just completed the blockbuster series called Jagun Jagun. So we are very excited about looking at some of the behind-the-scenes footage and also having a chat with the man himself.
"The other thing we've been able to introduce this year is TARF. And this stands for The African Rights Forum. The idea behind this is that in my travels around the world, especially as a bookseller and as a publisher, it has come to my attention that there are so many important streams of income that Nigerian and African publishers are not pursuing.
"When I was at the Frankfurt Bookfair, where I was presented with the Officionado award, it was interesting to me that even in the room there were about 150 people, and my daughters were the only black faces that were there. Of course, I brought that to their attention. And I said what this does is that it speaks to the inequity that occurs in the book industry.
"The Western publishing establishment loves our talents but they want us to get involved, and that includes us on the African continent also upping our game in making sure that we improve the standard of our work so that we can also put forward our talent. And when it comes to these international marketplaces, it means that we would have a seat at the table. Without the appropriate skills, this would be very complicated," Shoneyin maintained
Now in its eleventh year, Ake Arts & Book Festival has brought over 1000 writers, poets, musicians, actors, filmmakers, artists and thinkers together to celebrate creativity, network and share stories.
Still, when the 10th edition was held last year, Shoneyin gave the impression that that was going to be the last, but because of the faith the festival's partners, Sterling Bank and Luminate have in the great work she and her team are doing, they have decided to continue sponsoring the programme.
"I know we said last year that maybe the 10th edition was going to be the last. But the reason we are here today is a testament to the faith that Sterling Bank and Luminate, who are our partners, have in the work we are doing. And especially the way we can impact young people in the country. But more than that it has to do with their faith in our pursuit of excellence.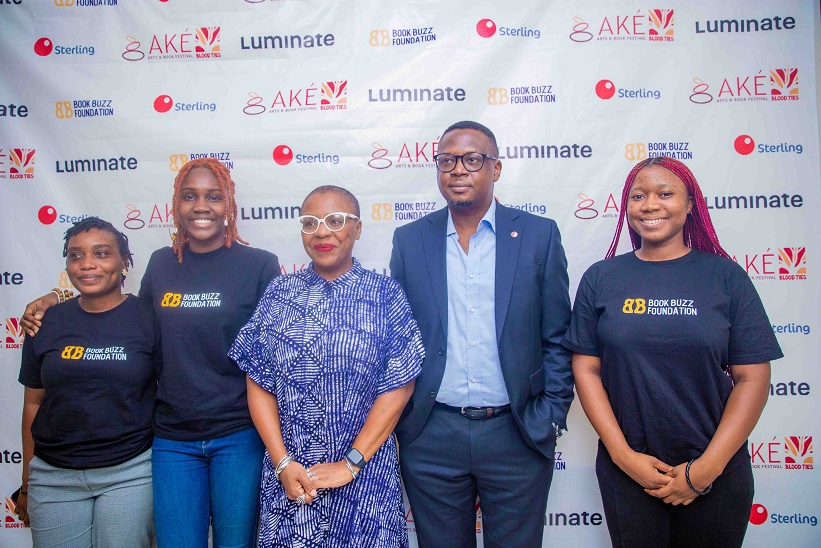 Shoneyin expressed appreciation to Sterling Bank, Luminate and other sponsors for their continuing support. "Aké Arts & Book Festival is delighted to partner with Sterling Group and Luminate who have consistently supported our goal of celebrating and promoting creativity while facilitating discussions that empower the youth."
For his part, Maurice Igugu, the Chief Marketing Officer of Sterling Bank, who spoke on behalf of his company, pledged the bank's continued support
"One of the things we strongly believe in is the fact that no one is going to tell our stories better than we do. So, this is an opportunity that we at Sterling strongly believe in. At Sterling Bank, we have this caption which we call 'Enriching Lives.' And this informs most of what we do. Breaking it down, it means that we believe strongly in investing in those communities in which we operate since there is no wealthy bank without a wealthy community. That informs the strategy we have in investing back into the community, which we call our strategy," he said.
Ake Arts Book Festival is organised by the Book Buzz Foundation, a non-governmental organisation founded in 2012. The Board of Trustees includes Lola Shoneyin, Ms Mojisola Adeniran and Dr Soji Adelaja.
The main aims of the Book Buzz Foundation are to promote literacy, especially amongst children of school-going age; to develop reading tools and resources to support schools in the creation of reading spaces; and to organise events and festivals that promote literacy, reading and culture.
Load more