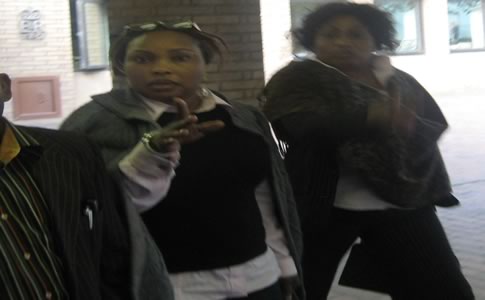 Two associates of former Delta State governor, James Ibori, namely Udoamaka Okoronkwo (his mistress) and his sister, Christine Ibie-Ibori, have been sentenced to 5 years in jail.
Details were sketchy at the time of filing this report.
Last Wednesday, the court found guilty Udoamaka Onuigbo, the mistress of former governor of Delta State, James Ibori. She has been standing trial for money laundering.
The Southwark Crown Court, London, had the previousday, Tuesday, 31 May found Ibori's sister, Christine Ibori-Ibie guilty of all the eight count charges of money laundering and mortgage fraud levelled against her.
Ms Pogoson, the third accused person and personal assistant to Ibori when he was governor, was, however, acquitted on one of the counts yesterday.
The trio have been facing a three-count charge since 19 December, 2007. They were charged for allegedly conspiring together with Mr. Ibori to defraud the Delta State government.
They were accused of helping Ibori to transfer about 70 million pounds into some accounts in London bank.
Ibori himself has been evading arrest since 2007 to go and face trial in London. The former governor, who has been eventually arrested in Dubai, may be extradited to London to face trial.
Load more