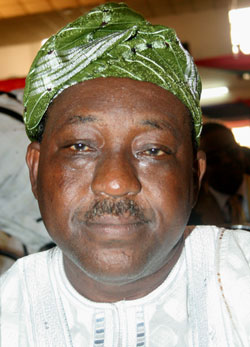 The Lagos State Government, South West Nigeria, has warned motorists in the state to desist from patronising touts in obtaining their drivers' license and other general motor vehicle administration issues.
The Commissioner for Transportation, Professor Bamidele Badejo who gave this warning in Lagos  said genuine drivers' license could only be obtained personally from the drivers' license offices of the Motor Vehicle Administration Agency which are  all over the state.
He lamented that some motorists still patronise touts for drivers' license, despite repeated calls on members of the public to desist from patronising third party for the license as it could not be obtained by proxy.
Badejo stated that processing a genuine drivers' license requires testing of fresh applicants for proficiency in driving by the Vehicle Inspection Office (VIO), direct physical capturing of image, thumbprint and signature at the Federal Road Safety Commission's Office.
The commissioner advised applicants to process and obtain the product at any of the various centres designated for obtaining it.
Also, Badejo described the attitude of motorists to change of ownership title of their vehicles as appalling, pointing out that it is a crime for anyone to claim ownership of a vehicle which particulars bear another person's name.
He explained that motor vehicles as items could change from hand to hand, adding that as such, true ownership should reflect on the vehicle particulars at any point in time.
Badejo urged anyone buying a vehicle registered in Lagos to confirm the genuiness of the information on the particulars of such a vehicle at the Motor Vehicle Administration Agency's Office at Agidingbi, Ikeja.
He said this became imperative as it was the owner of a vehicle whose name appeared in the databank of Motor Vehicle Administration Agency that could authorised the change of ownership title of any vehicle.
—Kazeem Ugbodaga
Load more