The news of the illness of fuji music icon, Alhaji Sikiru Ayinde Barrister, that has continued to spread like wild fire, is causing much anxiety among his fans and the entire music scene.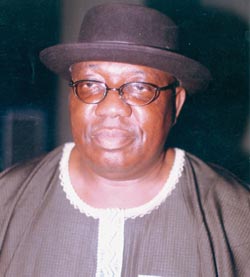 P.M. Entertainment learnt that friends, fans and well-wishers of the fuji giant are worried about the state of his health.
Investigations revealed that few family members and close associates are allowed to see him as Alhaji Agba, as he is also known, hardly talks and does not eat.
A family source told P.M. Entertainment that the medical expenses of the ailing fuji music star, who was in India for an operation, is said to have been bankrolled by Alhaji Buhari Oloto, his long time close friend and associate. Further investigations have also shown that contrary to the news spread by the family that the fuji giant is recuperating at Havana Hospital, Surulere, P.M. Entertainment can reveal that his health has not improved and was brought back from India as medical expenses there were becoming too high.
Before now, Barrister had been in and out of hospital in the last two years due a troubled leg and other complications.
Load more