Mingle, a weekly television reality show, is set to debut on major television stations across the country.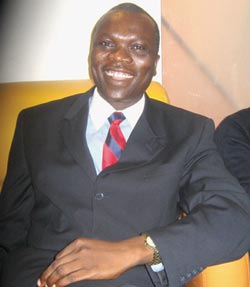 The show, according to its producer and director, Bode Onadeko, is aimed at availing ordinary members of the society the opportunity to have a date with top celebrities in a very glamorous setting.
He stated further that the whole process will be recorded and edited to fit into 30 minutes television time and transmitted on top TV stations across the federation.
Onadeko said that it will be a spectacular reality show that will provide a platform for young adults to meet and relate with their favourite stars
"Mingle's content is rich and we are poised to bring the best and the biggest of celebrities to fans out there and to our viewers back home," he added.
The show, which is being  anchored by Vivian Orogbu, is suppurted by Ope Banwo's Stigomania, Akin Akindele's Desk and Sola Creative Studio, among others.
Load more