The Deputy Governor of Bayelsa State, South-South Nigeria, Peremobowei Ebebi, was impeached today by the state House of Assembly.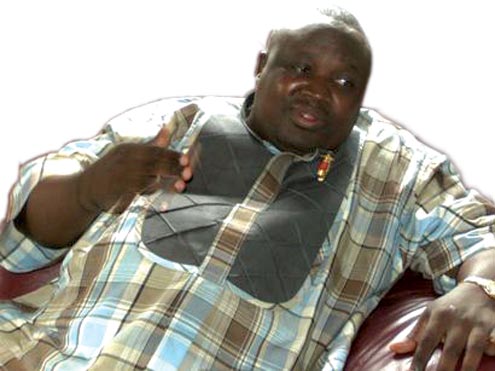 This brings to an end the battle of supremacy between the state Governor Timipre Sylva and  Ebebi.
Ebebi was kicked out after the seven-man panel headed by Mr. Donald Denwigwe, (SAN) found him guilty of nine out of the ten allegations levelled against him.The allegations bordered on gross misconduct.
P.M.NEWS reports that in a tension soaked atmosphere at the chambers and after their sitting that lasted less than 30 minutes,18 Bayelsa lawmakers voted for the impeachment after examining the report of the seven-man panel on the floor of the House.
The House had yesterday suspended two of its members for taking the Assembly to court. The members, Mr. Aaron Alokpa (representing Ekeremor 1 Constituency) and Mr. Angos Dide (representing Ekeremor 2) perceived to be sympathisers of the Deputy Governor, were suspended indefinitely for swearing to affidavits before a Yenagoa High Court in which they claimed they were never served with the impeachment notice that was issued against Ebebi as provided by Section 188 of the 1999 Constitution.
Alokpa, and Mr. Dide (representing the deputy governor's Ekeremor1 and 11 constituency in Ekeremor Local Government Area in the House of Assembly) were among the seven lawmakers that did not endorse the impeachment moves against Ebebi.
The House had at its sitting yesterday accused their two colleagues of taking a legal action against the House in violation of Order 62 of their standing rules, and consequently placed them on suspension.
The Assembly had also screened commissioners-designate. Governor Timpre Sylva had sent the names of the nominees to the Assembly.
The nominees are the acting State Information Commissioner, Mr. Nathan Egba; the former personal assistant to D.S.P Alameiseigha, Mr. Opukiri Ere; Mr. Michael Ogiasa; Mr. ThankGod Oyinpreye Apere and Chief Gimba Panowei.
Load more